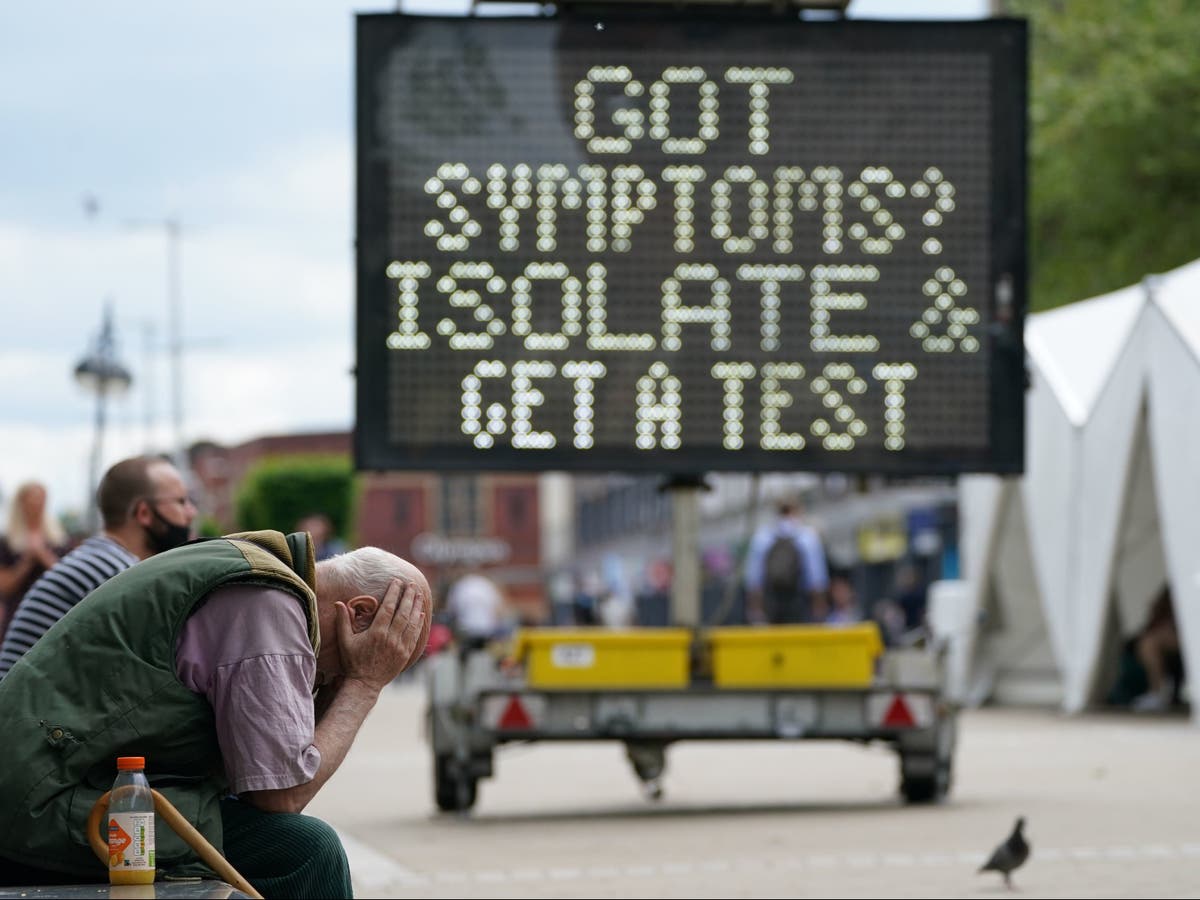 The estimated Covid-19 reproduction "R" number in England has risen to between 1.2 and 1.4, as of 11 June, up from 1.0 to 1.2 in the week ending 4 June, the Department of Health and Social Care has said.
Government data published on Friday showed that the daily growth rate of infections in the country was estimated to be between 3 per cent and 6 per cent, up from 0 per cent to 3 per cent in the previous week.
An R value between 1.2 and 1.4 means that, on average, every 10 people infected with the coronavirus will go on to infect between 12 and 14 other people.
The latest figures come amid growing concern about plans to lift Covid restrictions on 21 June, with cases rising sharply in parts of the UK due to the arrival of the Delta variant (previously known as the Indian variant).
Public Health England (PHE) warned on Friday that data suggested cases of the Delta variant were estimated to be doubling every four and a half days in parts of England.
The agency said that 42,323 cases of the variant had been confirmed in the UK, as of Friday, up by 29,892 from last week.
More follows…