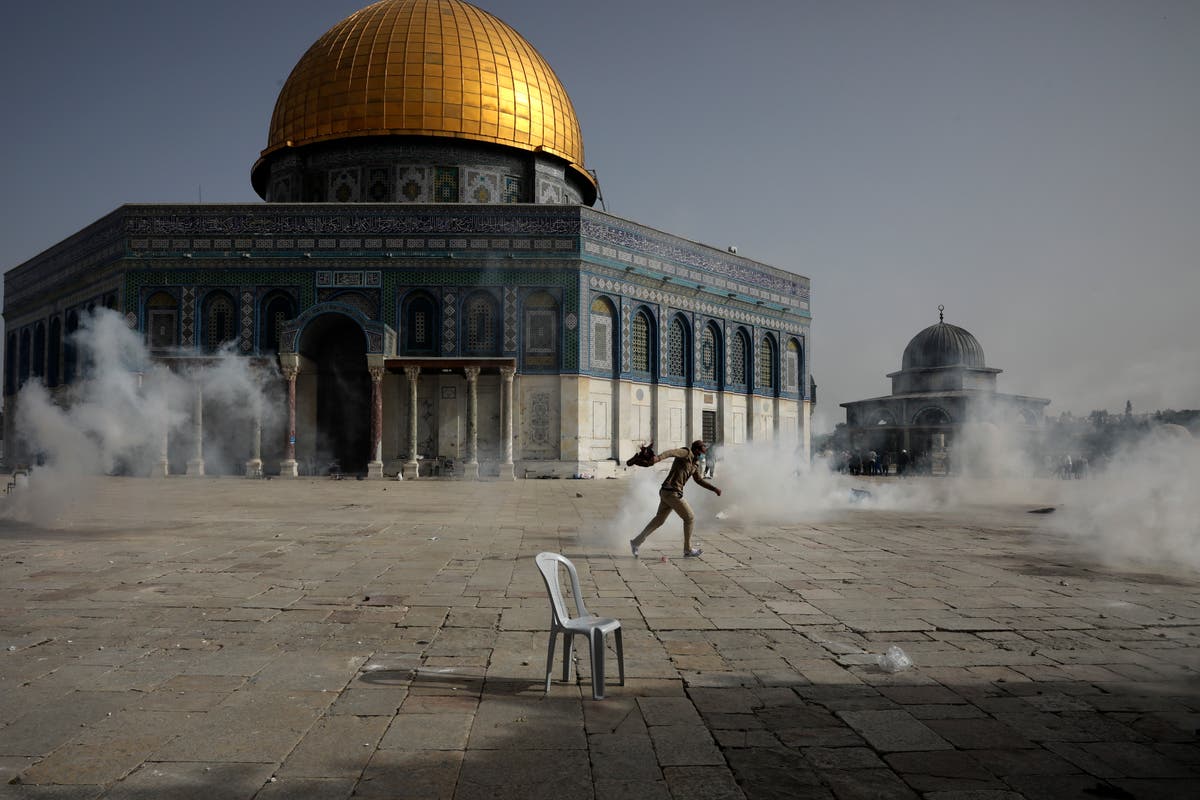 Israel police fire stun grenades at protesters ahead of Israeli nationalist march
Twenty people – including nine children – have been killed in airstrikes on Gaza, the health ministry has said.
The youngest victim was 10-years-old, Gaza health officials told The Independent.
On Monday, Palestinian militants in the Gaza Strip fired rockets towards the Jerusalem area and southern Israel, carrying out a threat to punish Israel for violent confrontations with Palestinians in Jerusalem.
Benjamin Netanyahu, Israel's prime minister, accused the Hamas militant group of crossing a "red line" with its rocket attack on Jerusalem and promised a tough response.
The rocket fire drew heavy Israeli retaliation in the Gaza Strip.
Hundreds of Palestinians have also been injured during violence in and around the Al-Aqsa Mosque compound in Jerusalem.
Video footage posted on social media showed Israeli police firing tear gas and stun grenades, some of them landing inside the mosque, in the latest in a series of confrontations that is pushing the contested city to the brink of eruption.
Read more: