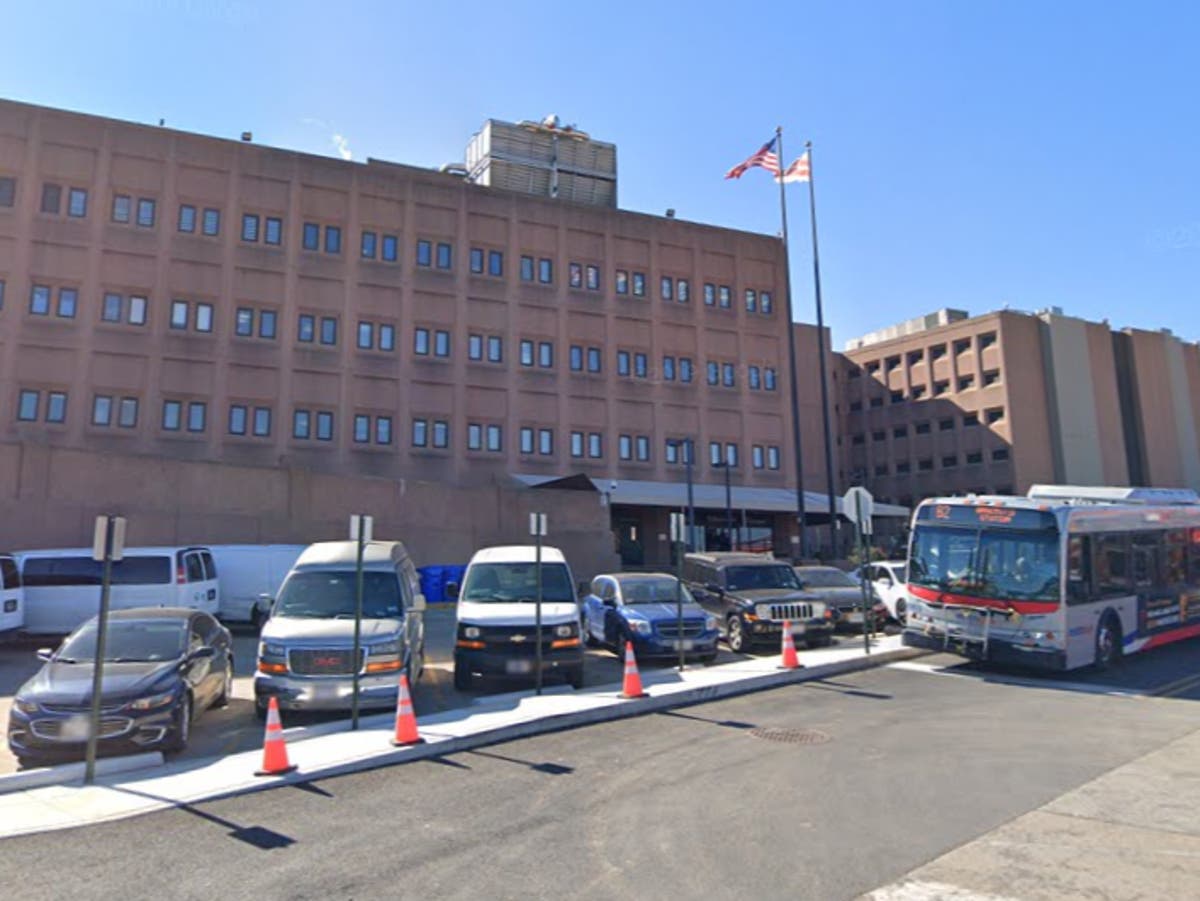 Human rights groups are raising the alarm over prisoners across the US being kept inside their cells for 23 hours a day due to Covid.
It is unclear exactly how many jails are currently enforcing tougher restrictions. At a detention centre in Washington DC, the "medical stay-in-place" policy has been in force for more than a year.
According to the Washington Post, the library is closed at the jail, and there is no barber. Visitors are not allowed at the facility.
Inmates, many of whom are awaiting trial in connection to the US Capitol riot on 6 January, are confined to cells for 23 hours a day.
In February, lawyers for Lisa Marie Eisenhart appealed against "unusual segregated conditions" at the DC facility, where officers "shackled" her when outside — for one hour a day.
Eric Glover, the general counsel of the jail, told Ms Eisenhart's lawyers "that due to the medical stay in place at District of Columbia, all residents are confined to their cell's for 23 hours per day."
Ms Eisenhart, the 57-year-old mother of the alleged rioter who has infamously become known as the "zip tie guy", was transferred to Tennessee following the appeal, the Post reported.
The DC detention centre is thought to hold more than 2,000 prisoners, some of whom would have faced the "medical stay-in-place" policy for longer than Ms Eisenhart and others accused in the Capitol riot.
"It is a very dangerous situation that you describe," Craig Haney, a University of California psychology professor, told the Post.
"I understand that prisons and jails have been confronted with an extraordinary problem," said Mr Haney, "but this is not the solution."
In another case in March, the American Civil Liberties Union of Northern California asserted that a jail in Tulare County was violating the Constitution after prisoners were "[locked] down in their cells all the time".
Dylan Verner-Crist, a legal policy investigator with the ACLU of Northern California, added that the restrictions were introduced instead of focusing on social distancing or Covid testing at the detention centre.
Tulare County officials rejected the allegations of the ACLU, as VPR reported, while other jail officials told the Post that lockdowns were temporary and to stamp-out Covid infection rates at other facilities.
Quincy L. Booth, the director of the Department of Corrections in DC, told the Post that the "medical stay-in-place" policy was the only way for the jail to comply with social-distancing standards set by the Centers for Disease Control and Prevention and the DC Department of Health.
The Independent has contacted the corrections department for comment.
So far, US prisons have reported nearly 400,000 cases of Covid and 2,500 deaths, according to data from the Marshall Project, while 110,000 staffers have contracted the virus, and 200 of them have died.