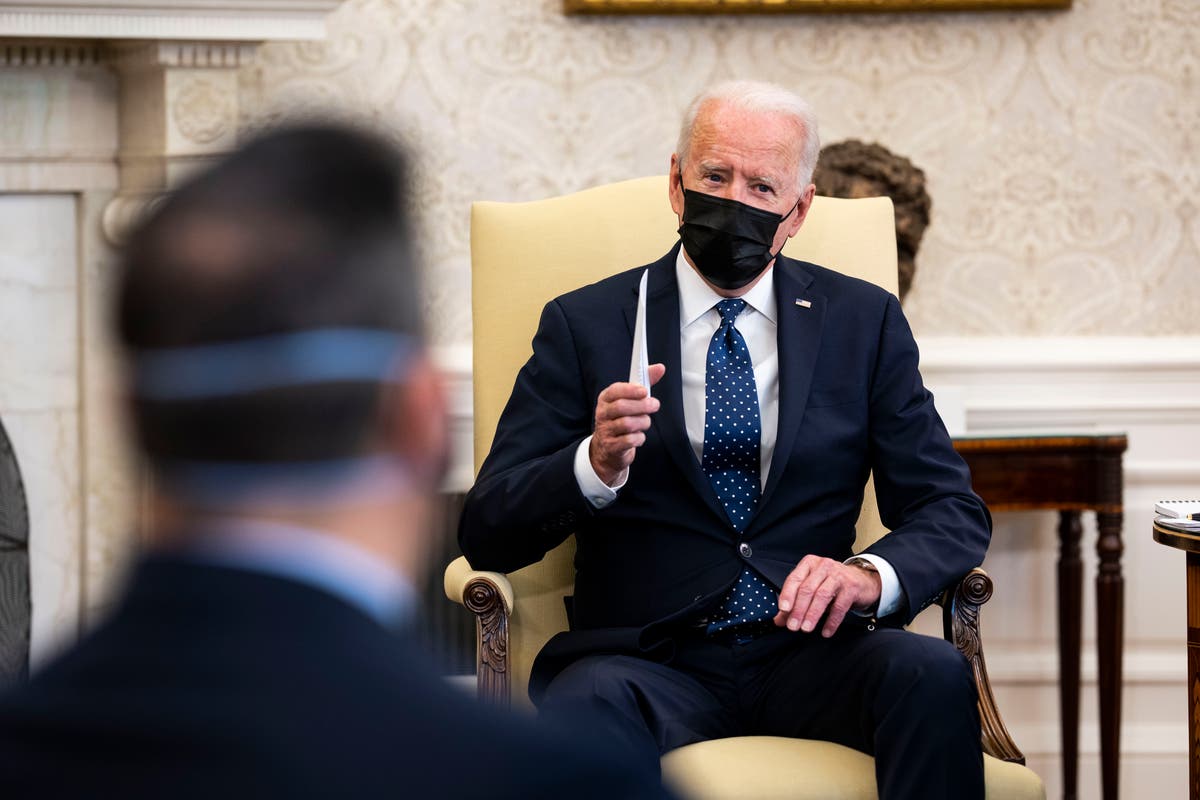 Joe Biden has called the prosecution's evidence in the George Floyd case "overwhelming" as the jury considers murder charges against Derek Chauvin.
Mr Biden called Mr Floyd's family and made his first comments on the case as the sequestered jury in Minnesota was sent out to deliberate on a verdict.
"I'm praying the verdict is the right verdict. Which is – I think it's overwhelming in my view," Mr Biden told reporters in the Oval Office.
"I wouldn't say that unless the jury was sequestered now."
Mr Chauvin, 45, has pleaded not guilty to charges of second-degree unintentional murder, third-degree murder and second-degree manslaughter.
The jury was handed the case after closing arguments by the prosecution and Mr Chauvin's defence attorney on Monday.
In his closing argument, prosecuting attorney Steve Schleicher, who spoke for an hour and 43 minutes, argued that Mr Chauvin kneeled on George Floyd's neck and back for 9 minutes and 29 seconds because of his pride and his ego and despite the obvious concern from bystanders.
"George Floyd's final words on 25 May 25 2020, were, 'Please, I can't breathe,' and he said those words to Derek Chauvin," Mr Schleicher told the jurors.
"All that was required was a little compassion, and none was shown on that day."
Eric Nelson, defending Mr Chauvin, argued that the former police officer used appropriate force and followed his training.
Mr Nelson highlighted for the jury Mr Floyd's use of fentanyl and methamphetamine and his heart issues.
The jury deliberated for around four hours on Monday before being sent home, and began their work again on Tuesday morning.