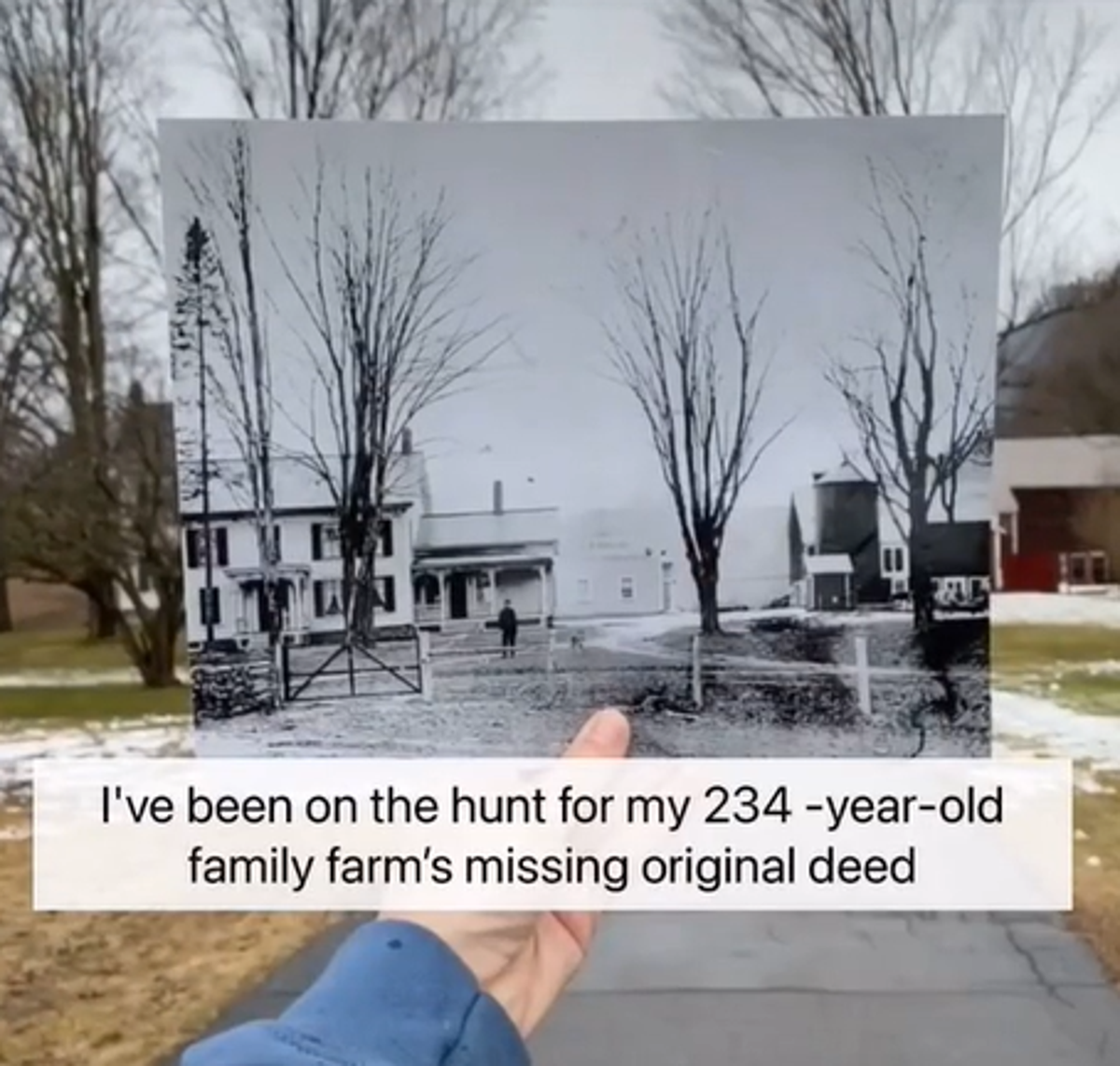 A woman, who manages an upstate New York farm, has said a scavenger hunt designed by her great-grandfather led her to a piece of artwork that could be worth up to $30,000 (£21,795).
Iris Rogers captured her journey of trying to find the original deed to the farm in a series of videos on TikTok. She told Insider that she had often heard her great-grandfather, Elbert Rogers, stored the original deed in a milk jug and hid it on the property.
Thinking that the deed may still be somewhere on the farm, Ms Rogers said she started checking the empty milk jugs in her family's barn. While she didn't find the deed in any of the jugs, she did find a pamphlet with a clue.
The clue took her to another. For the next few weeks, she said she followed the clues which brought her back to the family's horse barn.
She eventually found a hidden cupboard in the barn. It contained a framed print of a Currier & Ives lithograph, she told Insider.
Currier & Ives was the name used by a New York printmaking firm from 1857 until 1907 and almost all the prints are hand-coloured lithographs, according to the American Historical Print Collectors Society.
The print she found was just a copy, but Ms Rogers told Insider that she learned the original print had been left to her aunt. Appraisers estimated that the original print can be worth $10,000-$30,000 (£7,269-£21,795), she said.