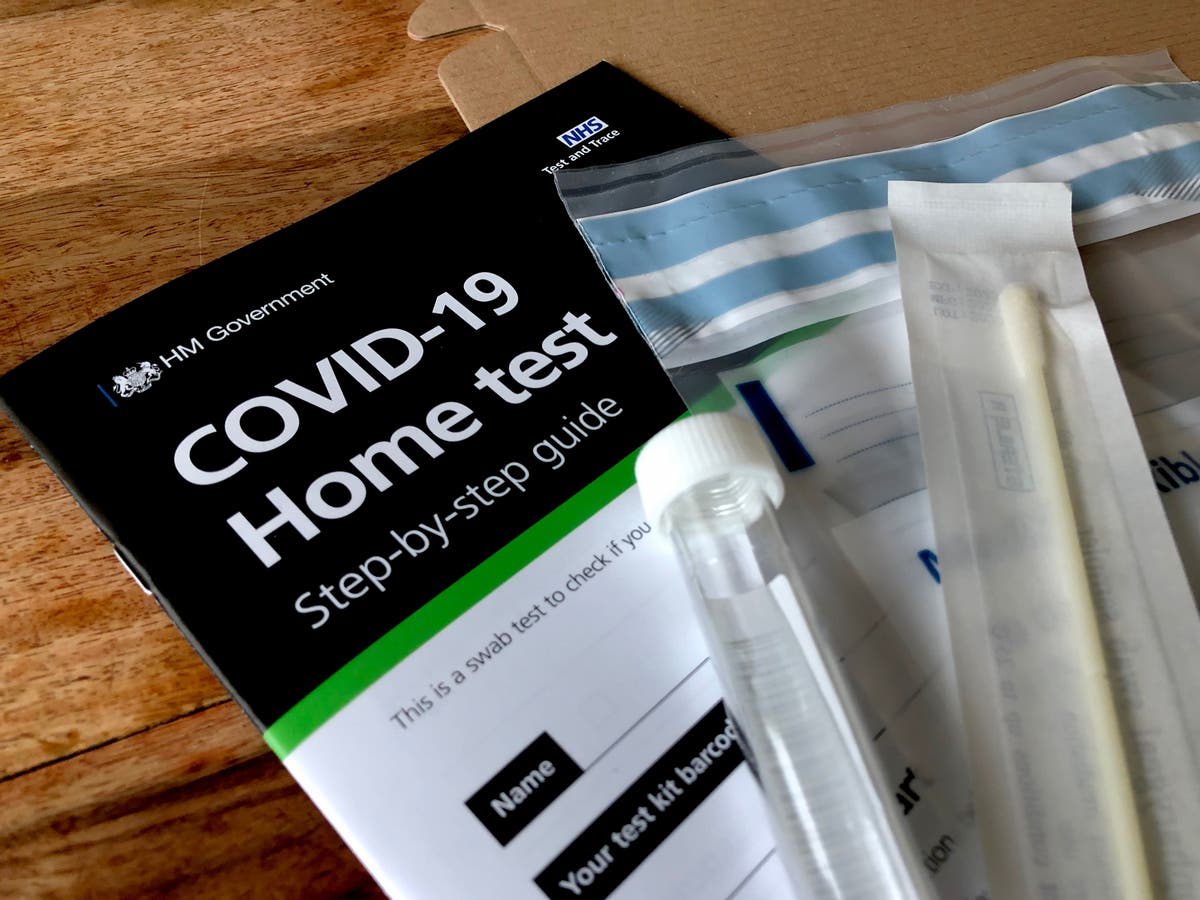 A government-listed Covid-19 test supplier has been accused of providing an "appalling" service after quarantined travellers said they have faced delays waiting for home test kits and results to arrive.
Complaints have been made online against the East Yorkshire-based Latus Health, as customers claimed they received their £175 tests or test results late – in some cases delaying their exit from quarantine.
The company remains on the government's updated list of suppliers for the tests required all of those arriving back in the UK and made to go through the 10-day quarantine period.
However, customers have told The Independent about difficulties contacting the company for help and the firm's failure to send test results back before the end of the 10-day process.
Joanna Earl – a Londoner who has started a Facebook group to complain about the firm – said she found the company's service "appalling", having been forced to wait six days for her second negative test result.
Ms Earl added: "There are hundreds of people who have complained about the same appalling experience. They are a growing number of stressed and angry people, who are not getting their test kits on time, and not getting their results on time."
People returning to the UK from non-"red list" countries are required to quarantine for 10 days at home and take two Covid-19 tests – one on day two and another on day eight – before they can leave, depending on a negative result.
Latus Health has said there had been "some delays" with deliveries of tests made by Royal Mail, and that it pays for a 24-hour next day delivery service.
Stine Rasmussen, a 36-year-old from Bristol who recently arrived back from Denmark, said she ran into problems trying to register her first Covid test on the Latus Health website once she had received it.
"The activation number didn't work, but when I tried to call customer service it rang out," she said. "I did get an automated reply to my email, which has basically told me to send the test anyway."
She added: "It's been a big hassle. The lack of good customer service means I now have concerns about getting the test results in time, like other people."
Ms Earl paid Latus Health £350 to get tested with her husband after returning to the UK, having been in France with work. The couple had to wait another six days to get the negative results of their day eight tests.
The 50-year-old said she was "incensed" that the government could "authorise a company on their website that fails to deliver even the most basic service". She said: "What are the quality standards these companies?"
Some customers who have ordered through Latus Health have complained of test kits arriving more than a week late.
Jack Latus, managing director of Latus Health, said: "We are currently delivering our Covid testing service at over 99.4 per cent for successful on time delivery of tests and results. The 0.6 per cent which make up our disputes, are all reviewed for business fault or customer error and refunded accordingly."
The managing director said previously that there had been some delays with Royal Mail, and that other test providers were having similar issues. "We pay for a 24-hour next-day delivery service – we can't do much more than that," said Mr Latus.
A Royal Mail spokesperson said: "We are working hard to maintain as normal a service as possible across the UK, although we may at times experience higher levels of Covid-related absences in some areas. Regrettably, this can impact the delivery times for mail items in those regions."
Asked about the approved list of Covid test suppliers, a spokesperson for the Department of Health and Social Care said: "The list of private test suppliers is continually updated to ensure they meet the required standards. We carefully monitor any issues raised by the public about private tests and take action where necessary."
The criticism comes as Randox, one of the biggest suppliers of PCR tests, said it would cut the cost of the tests needed for British travellers under the government's plan to open up foreign travel this summer.
All passengers will need to take a pre-departure Covid test as well as a PCR test on return to the UK when foreign holidays are allowed, with the earliest date given by ministers as 17 May.
Randox said it has cut the price of a PCR test from £100 to £60. The travel trade organisation Abta said the cost was still a "significant restriction" for holidaymakers.