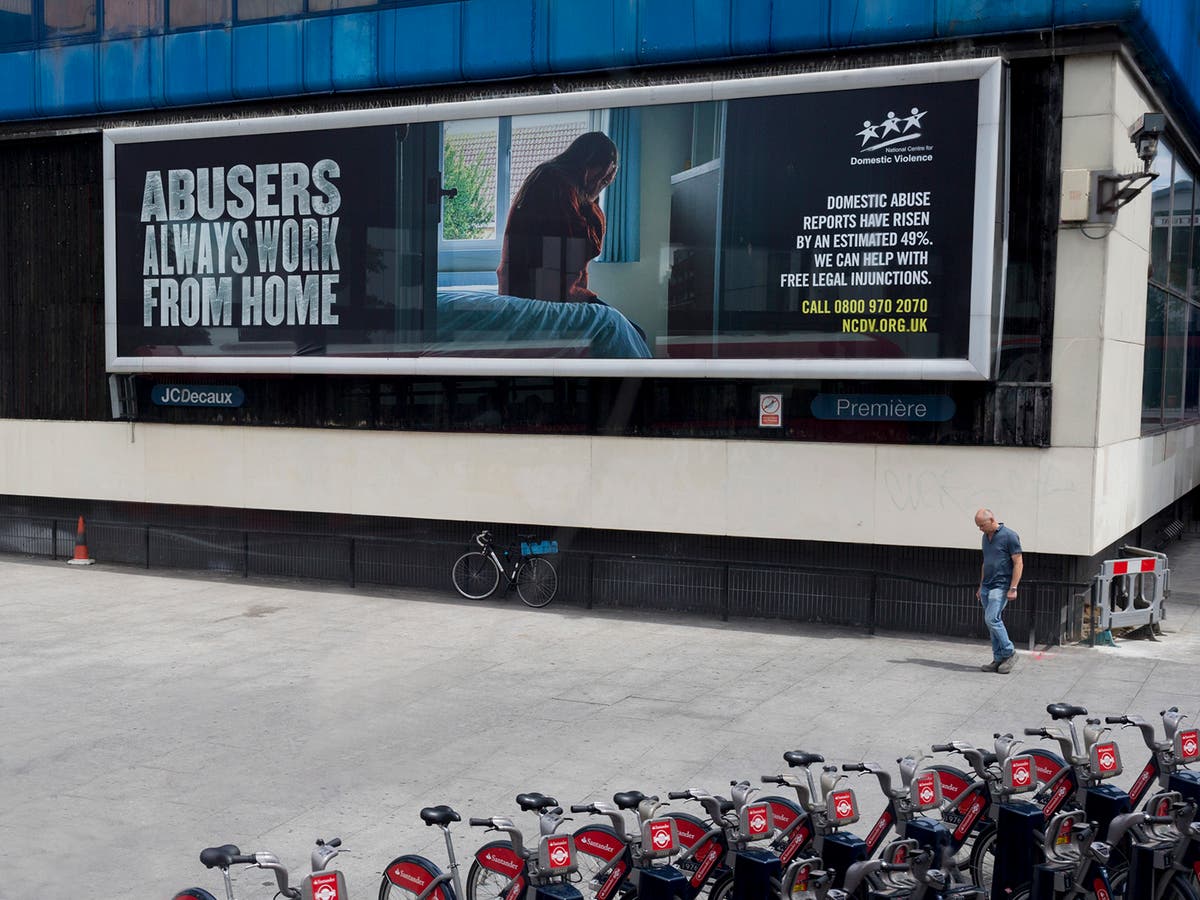 The government's decision to vote against putting serial domestic abuse and stalking perpetrators on a national register has sparked outrage.
MPs voted down an amendment to the domestic abuse bill on Thursday which would have placed serial domestic abusers and stalkers on the existing violent and sexual offenders register.
An amendment to the landmark legislation to create a register of serial perpetrators passed by a landslide in the House of Lords last month in the wake of mounting anger over the killing of Sarah Everard.
Priti Patel, the home secretary, suggested the government would relook at creating a national serial perpetrators register earlier in the day before the vote passed, but the government has now backtracked on this.
Charlotte Kneer, chief executive of Reigate and Banstead Women's Aid refuge in Surrey, told The Independent: "There is currently no monitoring of serial perpetrators. This is a common sense amendment to the domestic abuse bill that could save lives.
"It is devastating that with a landslide vote in the Lords, it was voted against. I genuinely don't understand why they are voting against it. If the government is saying they are prioritising violence against women and girls, today's vote shows their words don't ring true."
Ms Kneer, a domestic abuse survivor whose violent partner was jailed for seven years in 2011, noted the amendment is highly personal to her.
"Because my ex-husband is a serial perpetrator and has been convicted of offences against three different women, including myself," she added. "This amendment would have stopped him from abusing multiple women. Men like him could be stopped with this amendment."
Labour's Yvette Cooper previously proposed an amendment to the domestic abuse bill calling for a new category of offender, to include perpetrators of domestic abuse and stalking who are "high risk" or who repeatedly abuse victims.
Earlier in the week, Ms Cooper told The Independent not enough measures are taken to stop a serial perpetrator from "going on to hurt women again" and ultimately "moving on from one victim to the next".
The Labour MP, who chairs the Home Affairs Select Committee, said: "Not enacting the perpetrator's register is a gaping hole. In too many cases when something really awful happens and you see a terrible case of violence against a woman or murder of a woman, there is a pattern and nobody has stepped in."
Two women a week are killed in England and Wales by a current or ex-partner, while official figures show one in five women will be stalked in their lifetime.
The Independent they are "deeply disappointed" MPs didn't vote for the safety of all women and rejected the Lords' amendments to give migrant women equal protection.
She added: "In doing so, the government has consigned migrant women to an intolerable position.
"Just four per cent of refuge vacancies in England in 2019-20 could accept a woman with no recourse to public funds due to her immigration status, and this means that migrant women and their children are turned away daily from the support that they need. All survivors must have the right to seek help and live a life free from abuse – regardless of their immigration status."
Ms Hadley noted they were "severely concerned" other Lords' amendments such as making all family court judges undergo training on domestic abuse and sexual violence was voted down by MPs.
"Whilst this law has been deemed a once-in-a-generation opportunity to protect all survivors, there remains much more to do to ensure the government delivers the societal changes that all survivors need to live free from fear, and free from abuse," she said.
A government spokesperson denied there was any "u-turn" and said they had never fully committed to a separate register. Adding a new category to the existing Multi-Agency Public Protection Arrangements would "add complexity to those arrangements without any gain."
Multi-Agency Public Protection Arrangement (MAPPA) – which consists of the National Probation Service, the prison service and police forces – monitors dangerous sexual and violent offenders in England and Wales.
The spokesperson added: "The Lords Amendment is not calling for a register, but instead changes to MAPPA … The government agrees that high-harm domestic abuse perpetrators need to be effectively monitored and supervised, which is why serial and high harm domestic abuse offenders are eligible for management under MAPPA."
More news follows