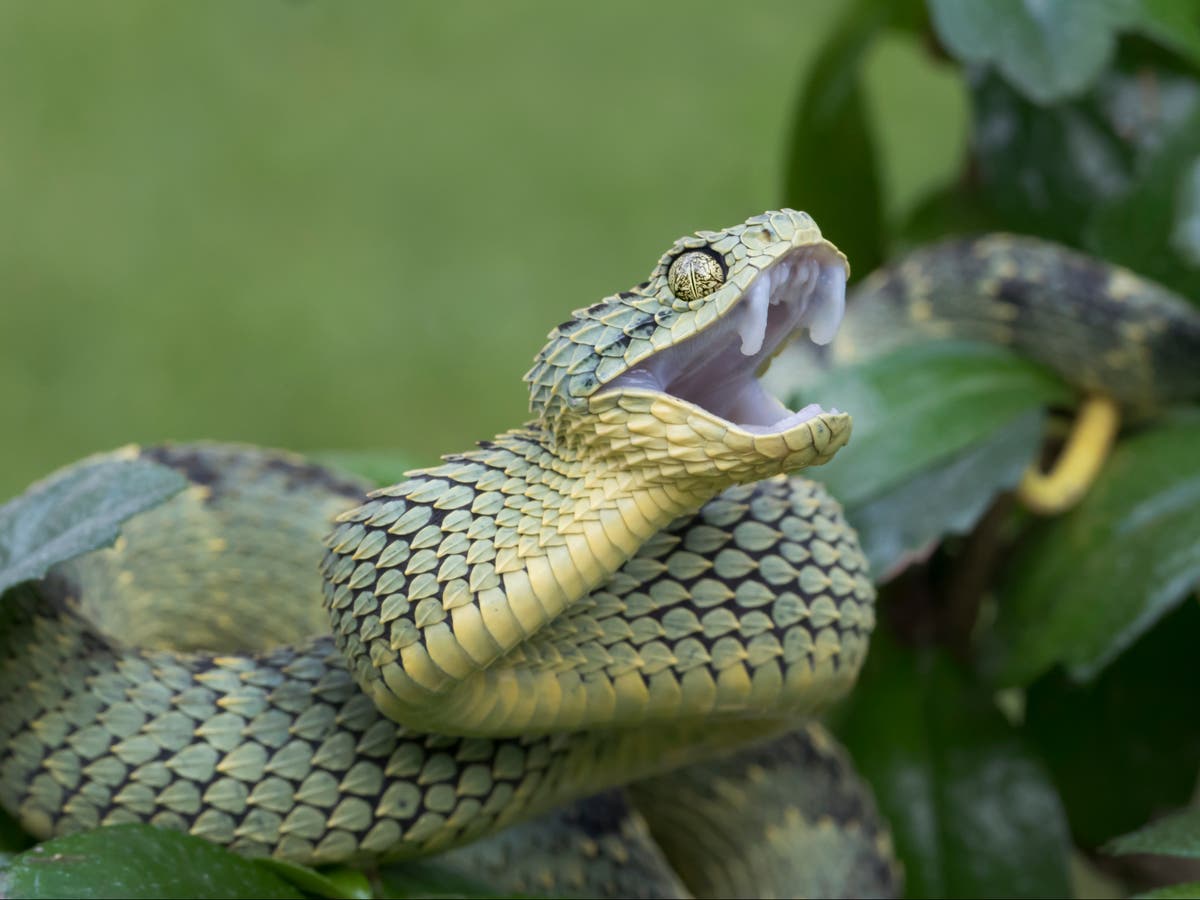 A venomous snake bit an employee at San Diego Zoo, causing the staffer to be taken to hospital by paramedics.
At around 2pm on Monday, a wildlife care specialist was caring for an African bush viper in an area blocked off from the public at the zoo, when they were bitten by the snake, according to The San Diego Union-Tribune.
Following the zoo's protocol, the employee, who is so far unnamed, was then taken to a local hospital by San Diego Fire-Rescue paramedics for evaluation and medical care. Their condition on Tuesday was unknown.
In a statement, the zoo confirmed that the employee was bitten, but added that "incidents like this are very rare, and the snake was contained at all times with no risk of an escape".
The zoo also revealed that it cares for "a number of venomous reptiles" in the California facility, which houses more than 12,000 animals and 650 species and subspecies in total.
Male African bush vipers can grow up to around 2.5ft in length, and are recognisable from their dorsal scales that give them a dragon-like appearance.
There is currently no antivenom for the snake, which is native to parts of western and central Africa, and their venom can cause internal bleeding, a fever and even be fatal in a human, according to the University of Michigan's Museum of Zoology website.
However, NBC San Diego reported on Tuesday that the danger of an African bush viper's venom is dependent on the age of the snake alongside a variety of factors.
Although there is no antivenom for the African bush viper, a man survived in 2015 after being given a separate treatment by employees at the Dallas Zoo when he was bitten by one he illegally kept in his home.
The Independent has contacted the San Diego Zoo for additional comment.