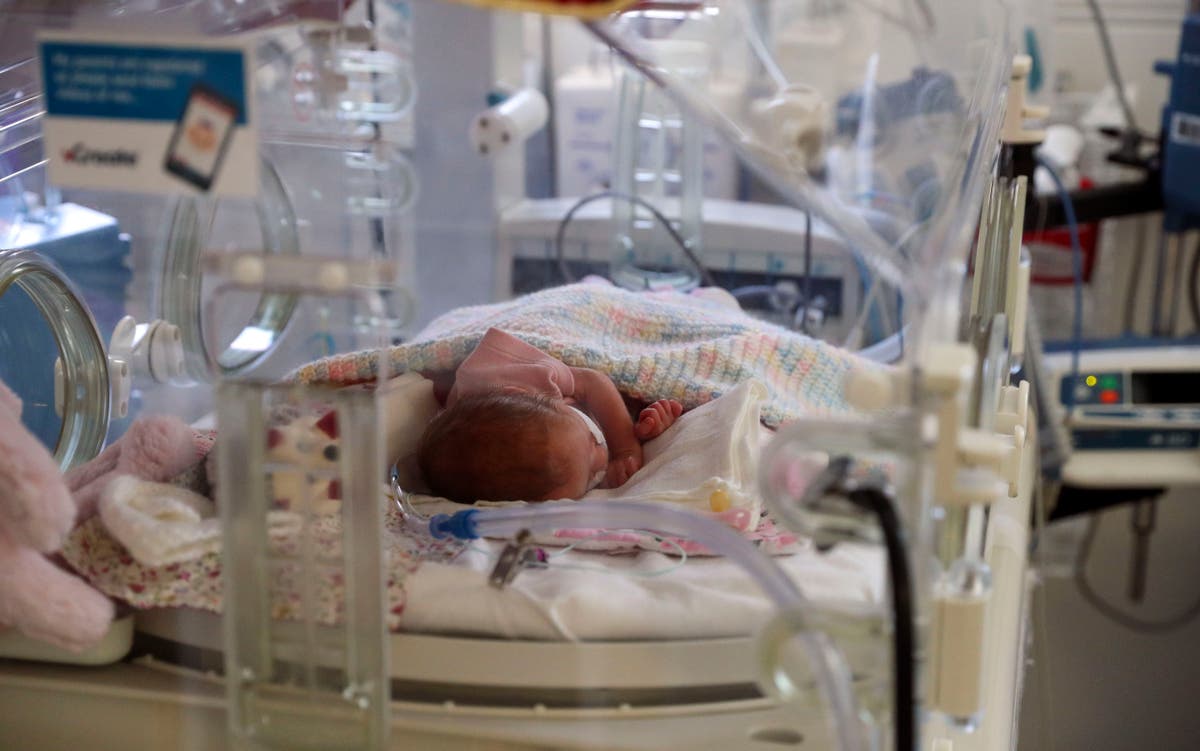 NHS maternity units have been told they have until next April to increase the numbers of midwives on wards to expected levels after a near £100 million investment.
NHS England has told hospitals they must bring staffing levels for midwives up the levels needed to meet their planned demand from mothers and to ensure women get safe care.
In a letter to NHS trusts, England's chief nurse Ruth May said she expected hospitals to use their share of a recent £96 million investment by NHS England to boost staffing levels along with extra spending from local budgets.
NHS England has carried out an analysis of demand and supply with Health Education England as part of a four year plan to boost the number of midwives.
The health service will also be recruiting midwives from overseas to increase staffing levels.
Hospitals are expected to set the level of midwives needed to deliver more one-to-one care and to try and ensure more than half of women see the same midwife throughout their pregnancy.
Trusts have used a workforce planning tool called Birthrate Plus which calculates the staff needed based on the numbers of babies born and the likely risk of complications.
This has led to some trusts needing to make significant investments.
At North West Anglia Foundation Trust earlier this month, bosses approved plans to spend £1.5 million in the next 12 months to recruit an extra 28 midwives.
The trust board was told the investment was needed to meet safety actions required after the publication of the first report into the scandal at Shrewsbury and Telford Hospital Trust – the largest maternity scandal in NHS history.
Hospitals across England were told to take action across seven immediate safety priority areas with NHS England announcing its investment last month which would include £26 million for extra maternity safety training.
In a letter to hospital bosses Ruth May said the NHS England injection of £96 million would "help meet the gaps" by boosting midwifery numbers by 1,000 in the year to April 2022.
She added: "Our expectation is that every maternity service will meet their Birthrate plus recommendations by the end of 2021-22, using both national funding and by investing in their workforce locally."
More than £80 million of the NHS investment will be given directly to local areas to spend with each region drawing up investment plans that will have the biggest impact in their area.
In relation to boosting the numbers of doctors on maternity wards NHS England said more than £10 million would be spent to boost the number of paid hours available for medical shifts.
This is designed to ensure there are senior clinicians on the wards to lead twice daily consultant ward rounds.
A four year plan to boost midwifery students from Health Education England was aiming to deliver a total of 3,650 places a year by 2023.