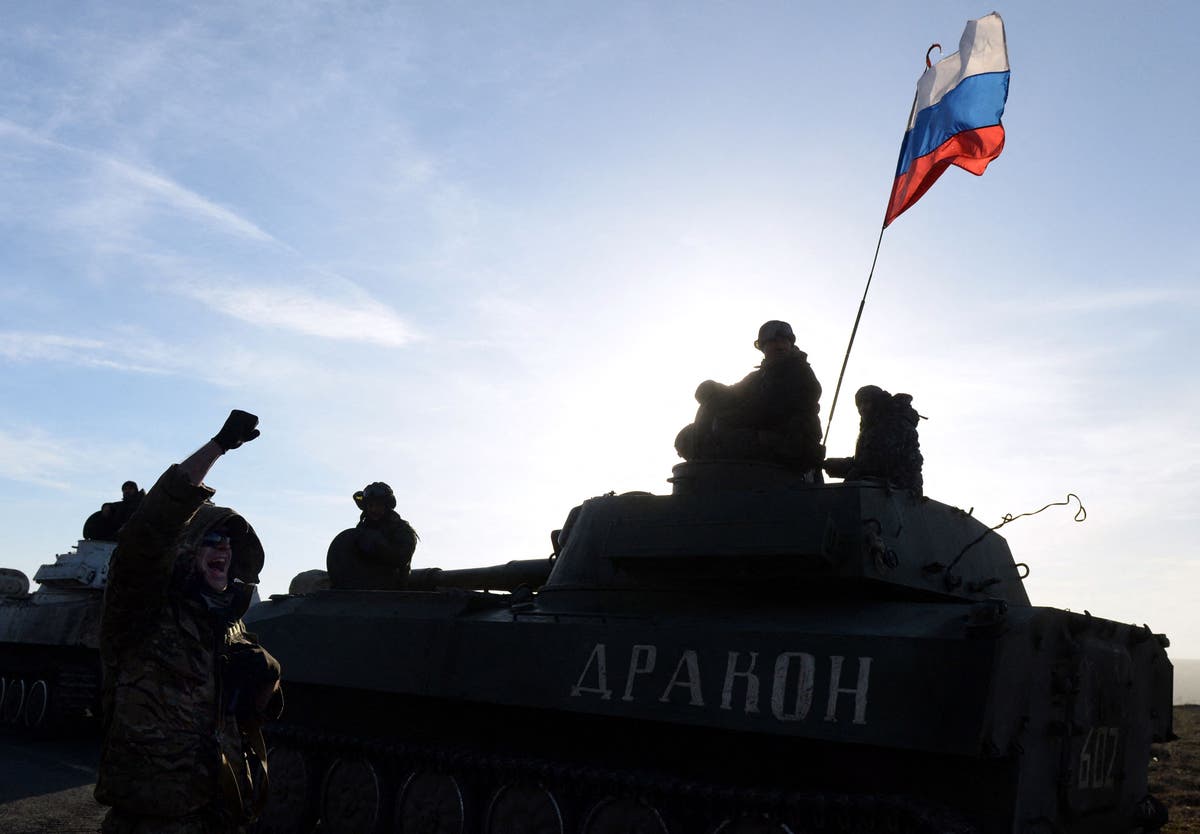 Joe Biden called on Russian President Vladimir Putin to deescalate tensions at the Ukraine–Crimea border, where he has been amassing troops since March.
According to White House Press Secretary Jen Psaki, there are more Russian troops on the border of Ukraine than there were ahead of Russia's invasion and eventual annexation of Crimea in 2014.
Mr Biden and Mr Putin spoke on the phone on Tuesday about a "number of regional and global issues" according to a White House synopsis of the call.
Among those was the future of Russian and American arms agreements branching off the New START Treaty as well as security issues. Regarding security, Mr Biden reportedly told Mr Putin the US would not tolerate further interference in its elections or other cyber-incursions.
He reportedly also told his Russian counterpart that he wanted to normalise relations between the countries, and suggested a summit in a third country where the men could meet and talk.
Despite the call for less aggressive posturing between the countries, the border issue remains a point of stark contention between the countries.
Mr Biden reportedly told Mr Putin that the US has "unwavering commitment to Ukraine's sovereignty and territorial integrity."
Ukrainian officials claim there there are 50,000 Russian troops along Russia's western border and in Crimea, which accounts for 18 per cent of the country's entire ground force.
Global affairs analyst Michael Bociurkiw said in a CNN op-ed that Russia's build-up is unlikely to be a precursor to an invasion of Ukraine due to the likelihood of significant casualties during the muddy season, but may instead be a means of pressuring Ukraine to implement the 2015 Minsk framework.
If adopted, it would provide a "special status" to Luhansk and Donetsk, granting them greater autonomy in exchange for a permanent ceasefire between the countries.
He also theorised that the build-up could be meant as a means of testing Mr Biden's mettle, sending him the message that Russia still considers Ukraine part of its sphere of control, despite the country's ties with NATO.
Ukraine is not a member of NATO, but its president, Volodymyr Zelensky, has called for NATO to implement a membership action plan for the country.