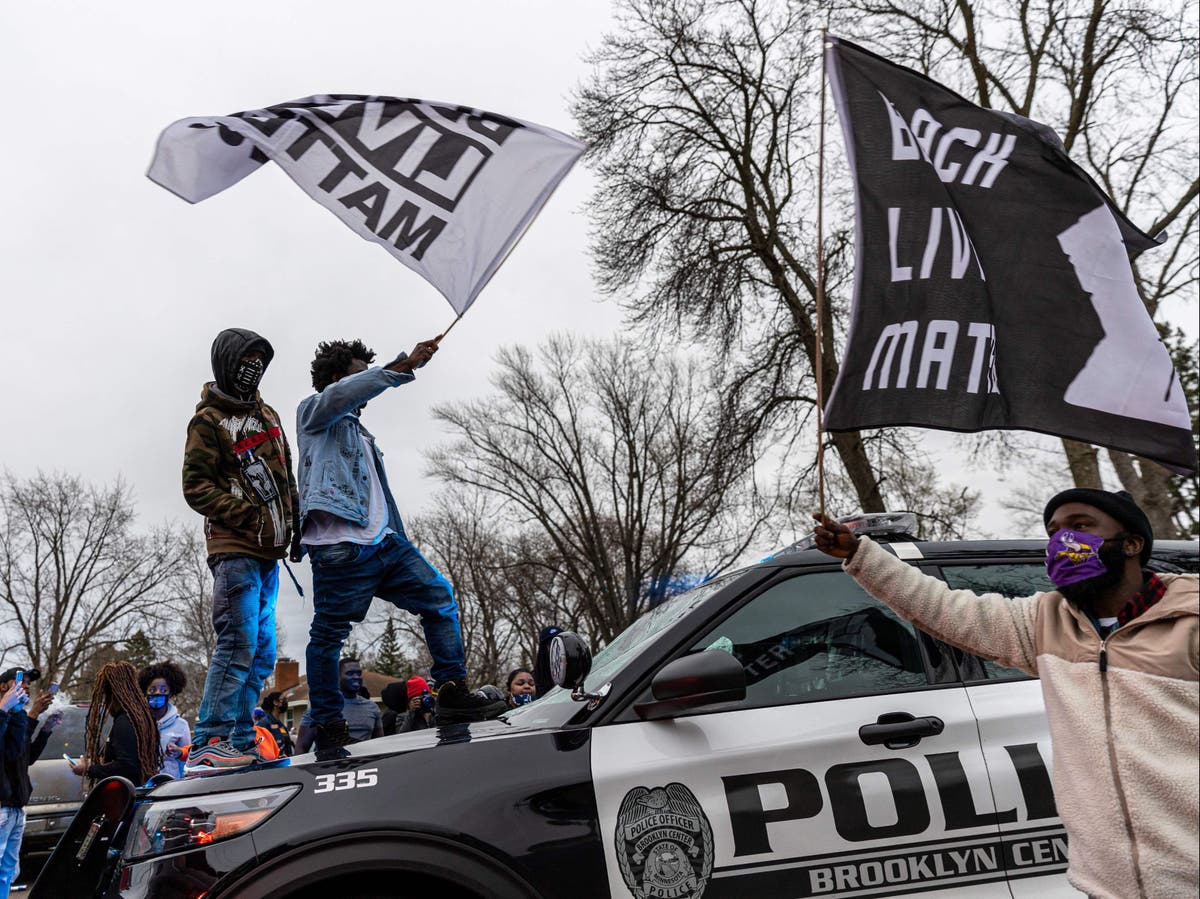 Protesters take to the streets after Daunte Wright's shooting
Protesters have taken to the streets of Brooklyn Center, Minnesota after police shot a 20-year-old Black man, Daunte Wright. They had apparently pulled him over after determining he had an outstanding warrant; when he ran back to the car and began to drive away, said the department in a statement, an officer shot him and struck him, killing him.
Also in the car was his girlfriend, who sustained non-life-threatening injuries. She claims Mr Wright was shot before he got back into the car. During the incident, Mr Wright was on the phone to his mother, who described hearing someone on the phone shouting "Daunte, don't run" before he was shot.
After the shooting, protests soon sprung up on the streets of Brooklyn Center, which is just 10 miles north of Minneapolis. The protests were largely peaceful, but several demonstrators reportedly jumped on police cars. Officers fired tear gas to disperse them from outside police headquarters.
The killing comes in the thick of the trial of Derek Chauvin, the Minneapolis police officer who knelt on George Floyd's neck for nine minutes in the street last summer. Having helped spark a nationwide (and worldwide) uprising against police racism and violence, he faces charges of manslaughter and murder. Expert witnesses have testified that contrary to what some of Mr Chauvin's defenders have claimed, Mr Floyd did die from lack of oxygen rather than some other underlying cause.