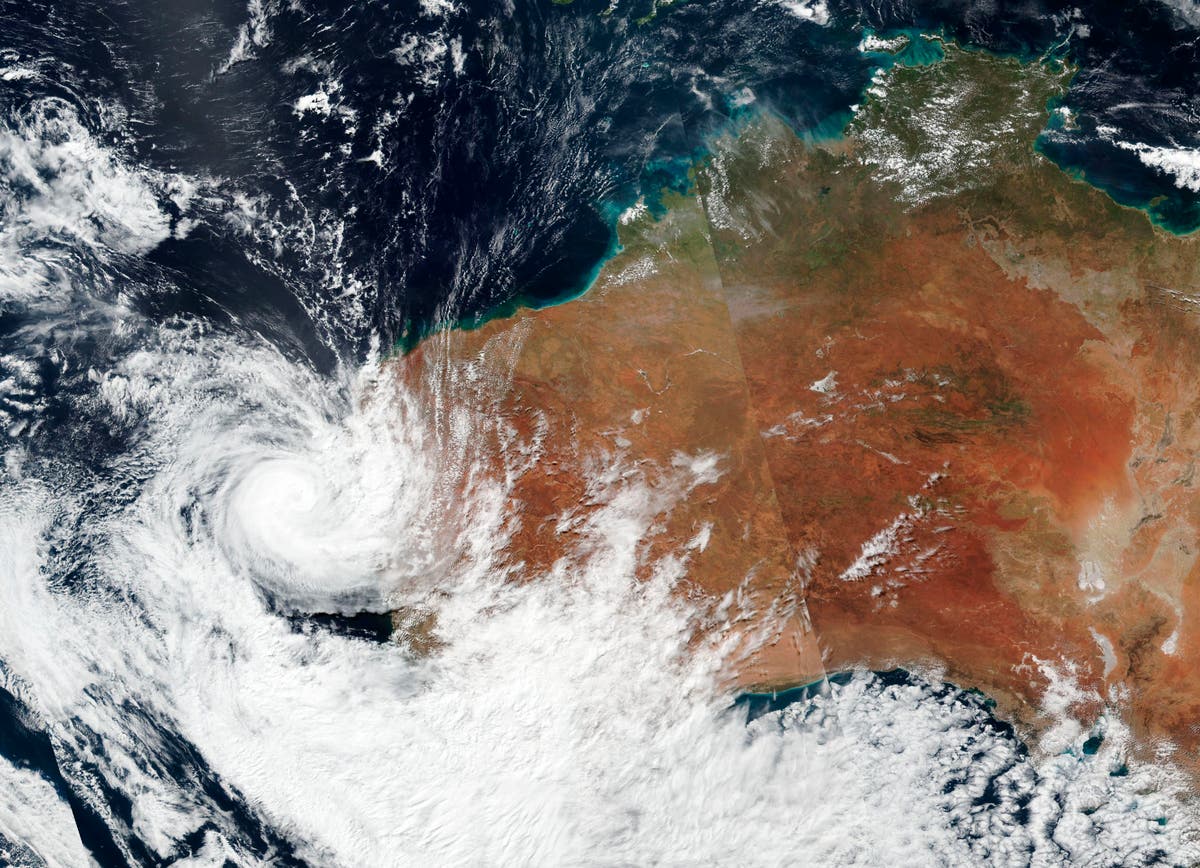 Tropical cyclone Seroja destroyed homes and left tens of thousands of people without electricity as it made landfall near the west Australian town of Kalbarri on Sunday.
Officials said that about 70 per cent of the buildings in Kalbarri have been damaged and around 30 per cent of the destruction was "significant."
Darren Klemm, department of fire and emergency services commissioner, told ABC News: "All the way from houses, the caravan park, the health centre, the police station and I believe the fire station has lost its roof there."
He said that while Kalbarri has sustained significant damage, Northampton has also been hard hit. A red alert has been lifted for Kalbarri, but remains in place for Northampton.
The category three storm later weakened, and has since been downgraded to a tropical low. It is expected to weaken throughout the day, but the bureau of meteorology warned that the cyclone is still likely to result in damaging wind gusts and heavy rain.
Prime minister Scott Morrison said in a Facebook post that the situation in western Australia remains "very serious" and the full extent of the impact is still not known. He said the Commonwealth Disaster Response Plan has been activated, and his government stands ready to provide whatever support is needed in the recovery ahead.
A department of fire and emergency services spokesperson told BBC that they received 175 calls for help.
Western Australia premier Mark McGowan said while it will take time to fully assess the damage, it is already clear that the impact has been very significant — particularly in Kalbarri and Northampton. "We haven't seen a cyclone like this in decades," he had earlier said.
Emergency services minister Reece Whitby told Perth radio 6PR that Kalbarri seems to be the worst-hit area at this early stage. He said it will take time to go through townsites, and communities to make sure everything is safe.