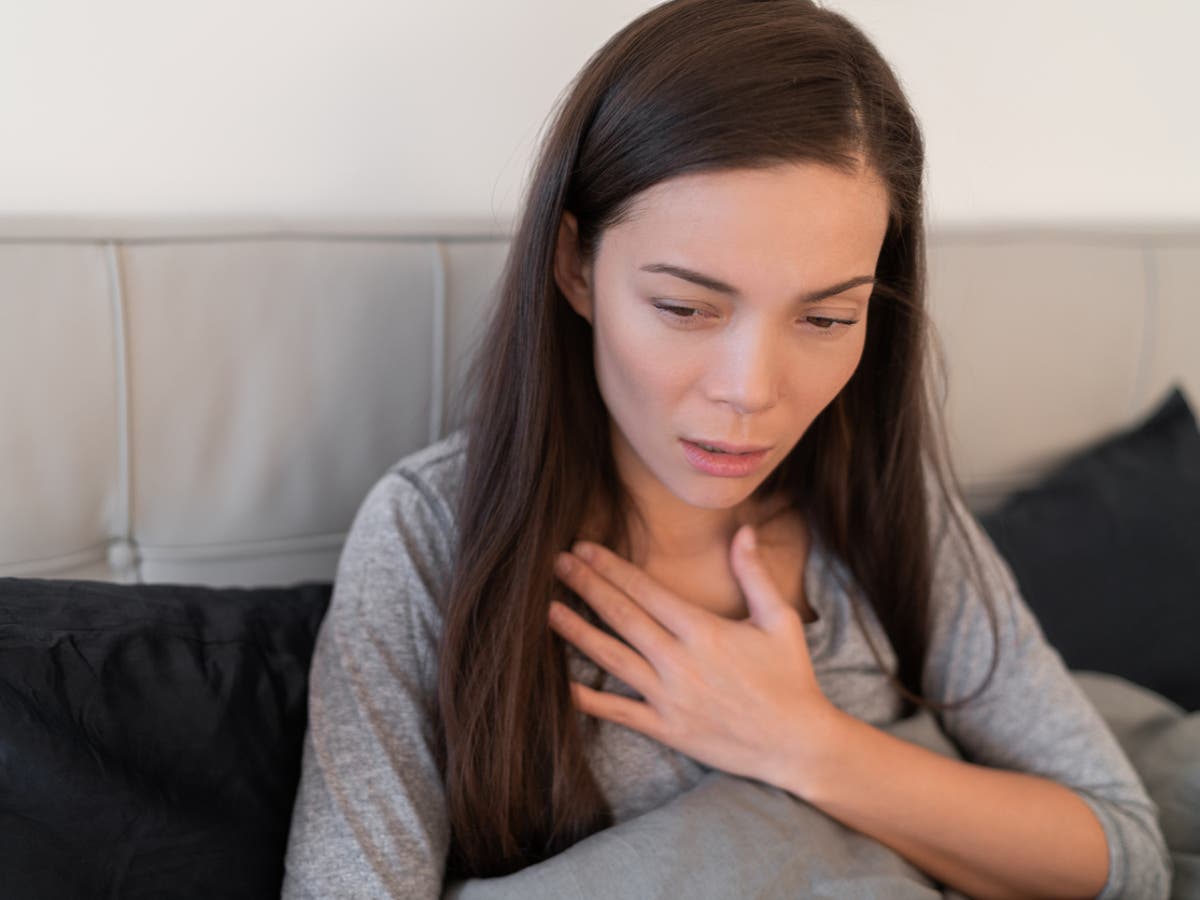 A new national study has been launched to investigate the long term effects of lung damage caused by Covid-19, led by researchers at Imperial College London.
The study, called the UK Interstitial Lung Disease Long-Covid19 (UKILD-Long COVID) study, will look into lung inflammation and scarring and aims to develop treatment strategies and prevent disability among long Covid sufferers.
People afflicted by long Covid have reported symptoms of lung damage, including breathlessness, coughing, fatigue and limited ability to exercise for months after they were infected by the disease.
Data from the Office for National Statistics (ONS) published last week show more than a million people in Britain are suffering from signs of long Covid.
The ONS found the symptoms were having an impact on the day-to-day lives of 674,000 people, with nearly 200,000 people reporting their ability to carry out normal activities had been severely limited.
According to UK Research and Innovation (UKRI), which is funding the study, severe cases of Covid-19 may cause scarring in the lungs, which leads to stiffness and makes it difficult to breathe.
Read more:
This means victims suffer from long-term breathlessness and difficulty managing daily tasks. The inflammation and scarring of the lungs is called "interstitial lung disease".
Early evidence suggests that lung damage occurs in around 20 per cent of Covid patients discharged from hospital. However, the effects on people who experience long Covid in the community are yet unclear.
Professor Gisli Jenkins, who is leading the study, said: "This is an ambitious study that will help us understand how common and severe the long-term pulmonary consequences of Covid-19 are, and will help us develop new treatment approaches for people suffering from long-term lung inflammation as a result of Covid-19.
"Breathlessness is a big problem for many people with long Covid, particularly on exertion. For people with more severe lunch scarring, this can be a devastating disease. We don't yet know how frequent and how long-term the consequences will be.
"Even if the long-term outcomes re no worse than for people with similar lung damage from flu, the sheer numbers of people who have had Covid-19 are so huge.
Science minister Amanda Solloway said the new nationwide study will "analyse the full impact of lung damage" caused by coronavirus and help "inform new treatments that could benefit patents across the world".
The study aims to recruit approximately 250 people with symptoms of possible lung scarring between three and 12 months after they were infected with Covid-19.
A subset of patients will undergo "cutting-edge xenon MRI scans" to measure the effectiveness of gas exchange inside the lungs. The study will initially follow up with patients over a period of 12 months before following longer-term outcomes through patient records.