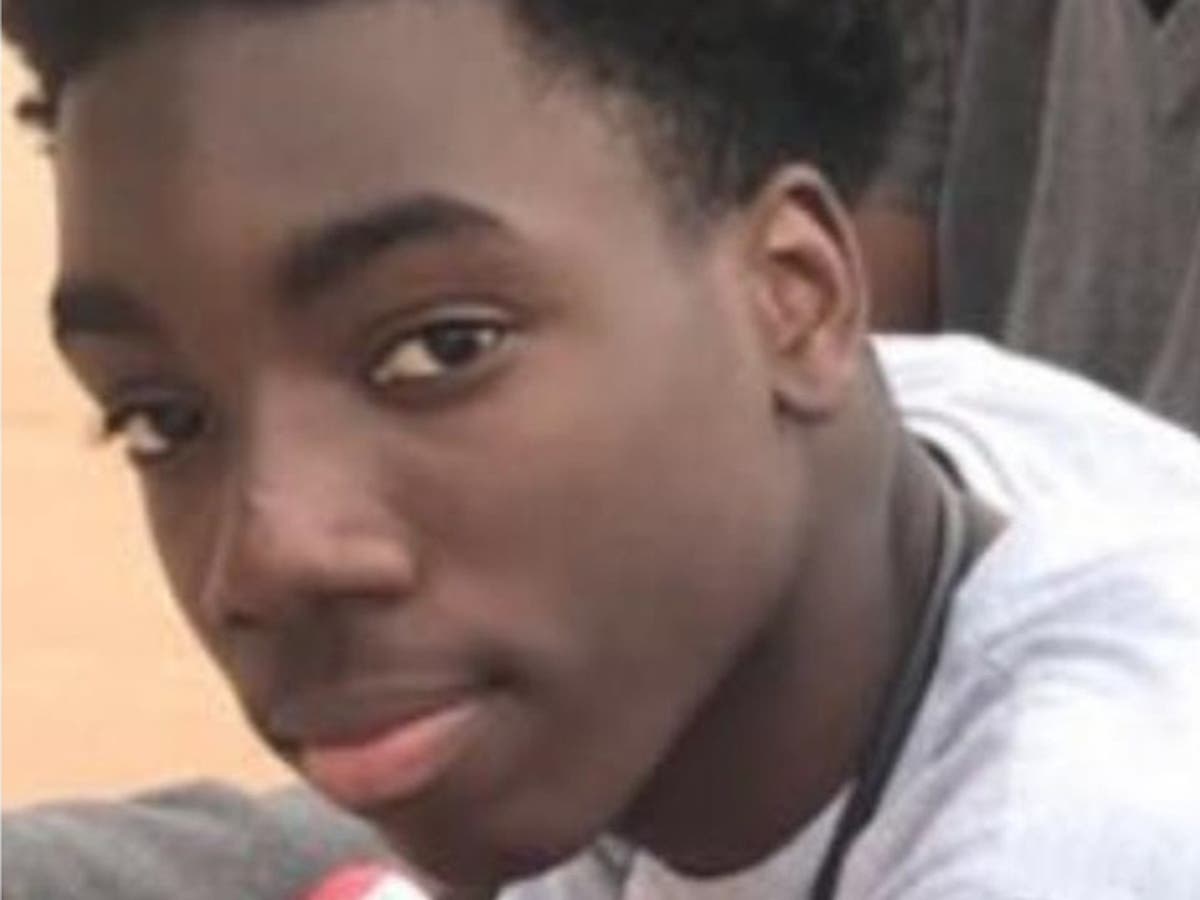 The mother of Richard Okorogheye, whose body was found in woodland this week, says police appeared to "count the minutes" when she would call about her missing son.
They believed she was "just being frantic" or had "nothing better to do" when Richard disappeared, Evidence Joel toldThe Independent.
On Wednesday, police confirmed a body found in a lake in Epping Forest two days earlier was her son's.
The student of Oxford Brookes University had left his family home in London on 22 March, before being reported missing on 24 March.
His mother says she felt police did not take his disappearance seriously at the beginning, thinking she was "just worrying unnecessarily".
She said police also told her that her son, 19, was an adult who had "a right to privacy".
Read more:
"In fact, most of the time I was on the phone, they were counting the minutes," she says. They said, 'Evidence, you called earlier, about an hour ago. You're still calling. There are no updates.'
"'Evidence, you have been on the phone for the last 10 minutes. We can't give you any more information."
The nurse, 39, added: "I will not treat anyone like that that comes into my care. I will give you the full support."
She also questioned how much officers understood about Richard's health condition, sickle cell disease, after they tried to reassure her he would "find his way to the hospital" if needed.
"I said, 'No he can't. Do you know when you are in crisis? Do you know what the pain is like?"
During a sickle cell crisis, blood vessels can become blocked by the sickle cells which starves muscles, organs and surrounding tissue of oxygen, causing substantial pain that, left untreated, can last for days.
The teenager was shielding due to his health condition during the coronavirus lockdown and Ms Joel has previously said he had told her he was "struggling to cope" with university, which he had been attending virtually.
His death is being treated as unexplained and police do not believe at this stage that there was any third-party involvement.
The cause of death is pending while further investigations are carried out, however the Metropolitan Police say they have found no evidence of physical trauma or assault.
They say a referral has been made to the Met's Directorate of Professional Standards and to the Independent Office for Police Conduct "as a matter of routine", as the student had been reported missing prior to his body being found.
Richard's body was found on Monday and identified two days later – two weeks after his mother had raised the alarm.
Read more:
She said people have made comparisons with her son's disappearance and Sarah Everard's, who went missing when walking home in London in early March and whose body was found in Kent woodland around a week later.
She says: "The public have already summarised, I think the media have summarised, the obvious.
"If Richard was that colour, blue eyes, maybe the reaction would have been different immediately: that's what they say."
While Sarah Everard's body had been found a week after her disappearance, Ms Joel said the response to Richard going missing seemed slower.
"But that whole week [for] Richard, they have not even initiated anything yet to say, 'Let's look for Richard,'" she said.
Ms Joel also highlighted the fact he was much younger than 33-year-old Ms Everard and also had a health condition. But she said: "He was not taken seriously. Why?"
Richard left his family home at around 8.30pm on 22 March and headed in the direction of Ladbroke Grove.
Police say further inquiries have established that he then took a taxi journey to Loughton, Essex.
He was last seen on CCTV walking alone on Smarts Lane towards Epping Forest at 12.39am on Tuesday 23 March.
The force says his phone has not been in use since his disappearance.
Ms Joel has also questioned how her son had been able to travel to the Essex woodland considering his condition.
"It's too far for Richard to walk into the darkness alone," she said. "How did he get there? We don't know. I feel something happened there."
The Met has been approached for a response to Ms Joel's comments.
A spokesperson for the IOPC, who has received a referral over the case, said: "We will be assessing whether any possible future IOPC involvement is required. Our thoughts are with Richard's family and friends at this difficult time."
Last week, the Met said it was, "committed to providing the best-possible service to families of missing people, ensuring that they are supported by specialist officers and informed of investigative updates as soon as possible".
The force said in a statement: "Family members should always be treated with respect and dignity by officers and have confidence that officers will make every effort to investigate the circumstances of the disappearance with a matter of urgency."
The Samaritans are a charity available 24 hours a day offering a confidential listening service to anyone in distress. To contact the Samaritans helpline, call 116 123. The phone line is open 24 hours, seven days a week.
Additional reporting by Press Association.