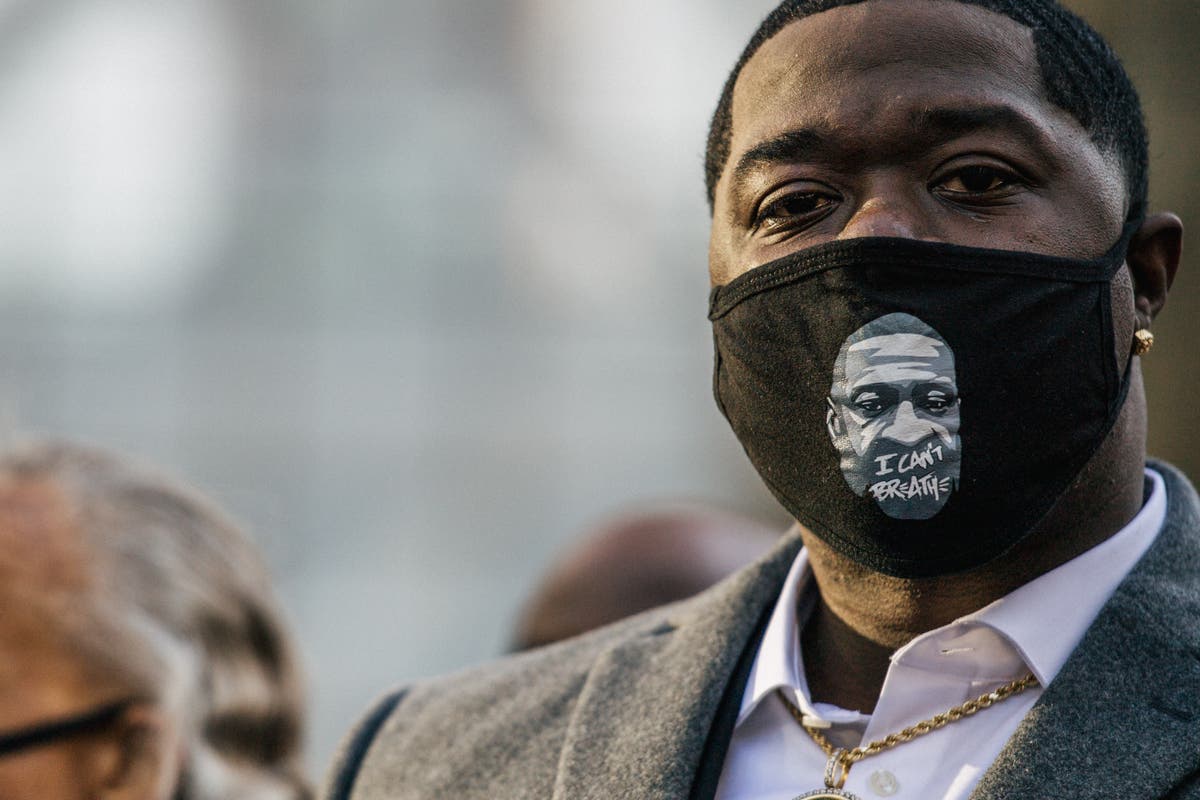 George Floyd died because he couldn't get enough air to breathe, a second expert witness testified in the Derek Chauvin murder trial on Thursday.
"Mr Floyd died of positional asphyxia, which is a fancy way of saying he died because he had no oxygen in his body," said Dr Bill Smock, a forensic medical specialist and police training doctor called to testify by the state. "When the body is deprived of oxygen, in this case from pressure on his chest and back, he gradually succumbed  to lower and lower levels of oxygen until it was gone and he died."
He also criticized the defence's position that a lack of bruising on Mr Floyd's neck suggests he wasn't suffocated to death.
"This myth that you have to have bruises to prove strangulation, no you don't. You can be strangled to death and have no bruises," Dr Smock said, using his hands to demonstrate how someone chocked in a headlock might not leave bruises because limbs are broad surfaces, while someone strangled with a thin cord might be bruised.
Earlier in the day, Dr Martin Tobin, a lung specialist, reached a similar conclusion on the stand.
"Mr Floyd died from a low level of oxygen," he said. "It's like the left side is in a vice. It's totally being totally pushed in, squeezed in from each side," he added.
The forensic doctor further testified that officers should've immediately given Mr Floyd CPR "way before it was" when an ambulance arrived.
"As soon as Mr Floyd is unconscious, he should've been rolled over," Mr Smock said. "We have documentation on the video that the officer says, 'I can't find a pulse.' That's clearly, when you look at the video, it should've been started way before."