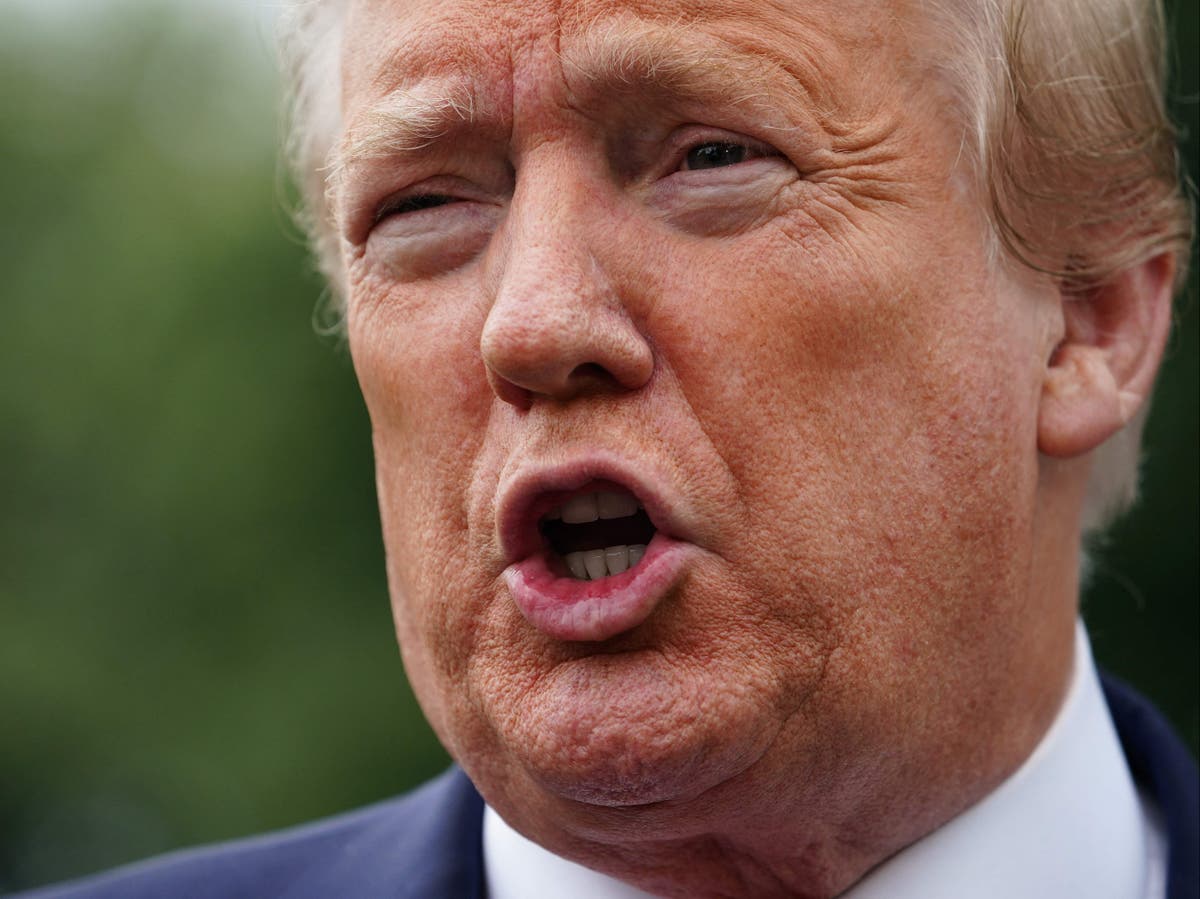 Donald Trump has re-launched himself as 'The 45th President', to distance himself from his old, toxic brand, marketing experts have claimed.
In the past Mr Trump spoke often of the pulling-power he credited to his family name, from high-rises and hotels to TV shows, to stimulus cheques.
But his official, new website, 45Office, and collection of old tweets, @WhiteHouse45, diverges from both past presidents and decades of his own branding tradition, by not featuring his name in the title at all.
In his biography on the site it claims: "Donald J. Trump launched the most extraordinary political movement in history, dethroning political dynasties, defeating the Washington Establishment, and becoming the first true outsider elected as President of the United States."
On the site visitors can take part in events and event request personal greetings from Donald and Melania Trump.
David Painter, a branding expert at Rollins College in Florida, told NBC News that the move was a strategic way to get some distance from past, toxic associations that he accumulated during his four years in office, and following his high-profile ban from social media in the aftermath of the Capitol riot in January.
"The 'Trump' brand was damaged in his election loss and double impeachment", said Mr painter.
"Thus, Trump has adopted '45' (it's even his monogram on his shirts) since it is a neutral number that he would probably rather people associate with him than his actual age or characterizations of his presidential term."
David Johnson, a corporate branding consultant in Atlanta, said that the change also helped perpetuate the idea that he did not lose the 2020 election to President Joe Biden, so he could "continue his myth that he is still the President of the United States and reinforce that message with his followers."
Up until the Inauguration Mr Trump refused to concede that he had lost, continuing to insist that the election was 'stolen'.
Sam Nunberg, a former Trump aide, told NBC: "They can never take that number away from him. Just psychologically, when you say President [Jimmy] Carter or you say President George H.W. Bush, you think 'one-term president.' But if you put the number, 45th president, the connection doesn't come that fluidly."
The new brand would allow him to capitalise on his former presidential status, casting his achievements in a more positive light, whilst distancing himself from past failures, ahead of a possible new run for office in 2024.
Last monthTrump defended some of his supporters who stormed the Capitol building on January 6, claiming that they posed "zero threat".
More than 300 people have been charged in connection with the incident with at least 100 more potentially facing more charges, authorities have claimed.