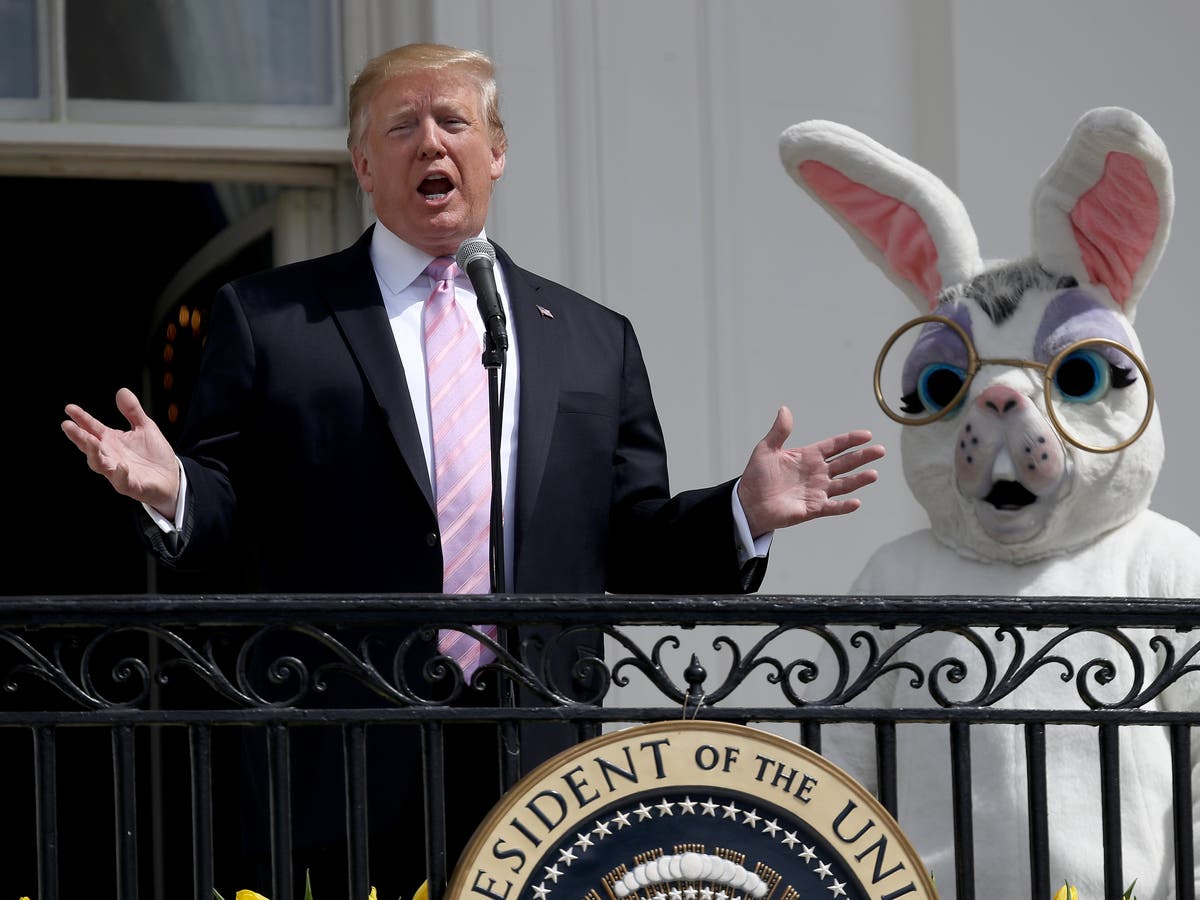 Donald Trump's biographer has hit out at the former president over his bizarre Easter message about "Radical Left CRAZIES", calling Mr Trump "very needy" in his post-presidency phase.
Writer Michael D'Antonio, who wrote Mr Trump's biography Never Enough, appeared on CNN on Sunday and gave a scathing assessment of the former president's activities since leaving the White House in January.
"This would be – this would be his Fat Elvis period," Mr D'Antonio said on the network. "You know, the president – President Trump used to think of himself as an Elvis-type of character. And sadly we are in that era for him."
A Pulitzer Prize-winning journalist and author, D'Antonio was commenting both on a speech Mr Trump gave at a wedding recently and also his latest statement released for the Easter holidays, where he reiterated his unfounded allegations of voter fraud in the 2020 elections.
"Happy Easter to ALL, including the Radical Left CRAZIES who rigged our Presidential Election, and want to destroy our country!" Mr Trump wrote in a statement from his Save America PAC.
Read more:
When asked if he thinks Mr Trump will ever make peace with the outcome of the election, D'Antonio described Mr Trump as an ageing comedian recycling old material.
"We have to suffer through the same nonsense over and over again. And as you said, you do hate to hear it, because at least technically speaking he's a former president."
Last week, Mr Trump spoke at a wedding in Mar-a-Lago, and CNN aired footage from the toast where the former president criticised Joe Biden, the Democrats and indeed those he considered to be supporters.
D'Antonio called the ex-president a "wedding crasher" who hijacked the event in an attempt to "air his grievances."
"So, he is going to go around begging for people to like him," D'Antonio said. "In that wedding crasher bit, he asked, do you miss me yet? And it was really begging for people to applaud and say, yeah, we miss you."
"Almost a please clap kind of moment, right?" CNN host Jim Acosta replied.
"Typically former presidents try to build on their legacies by taking on big charitable endeavours," Acosta continued saying. "Jimmy Carter built houses. George Bush has his library down in Texas. Barack Obama is doing that right now in Chicago. He's been working on so many different causes.
"Is this just filling Donald Trump's need of 'they like me, they really, really like me?' Is that what's going on here?" he asked.