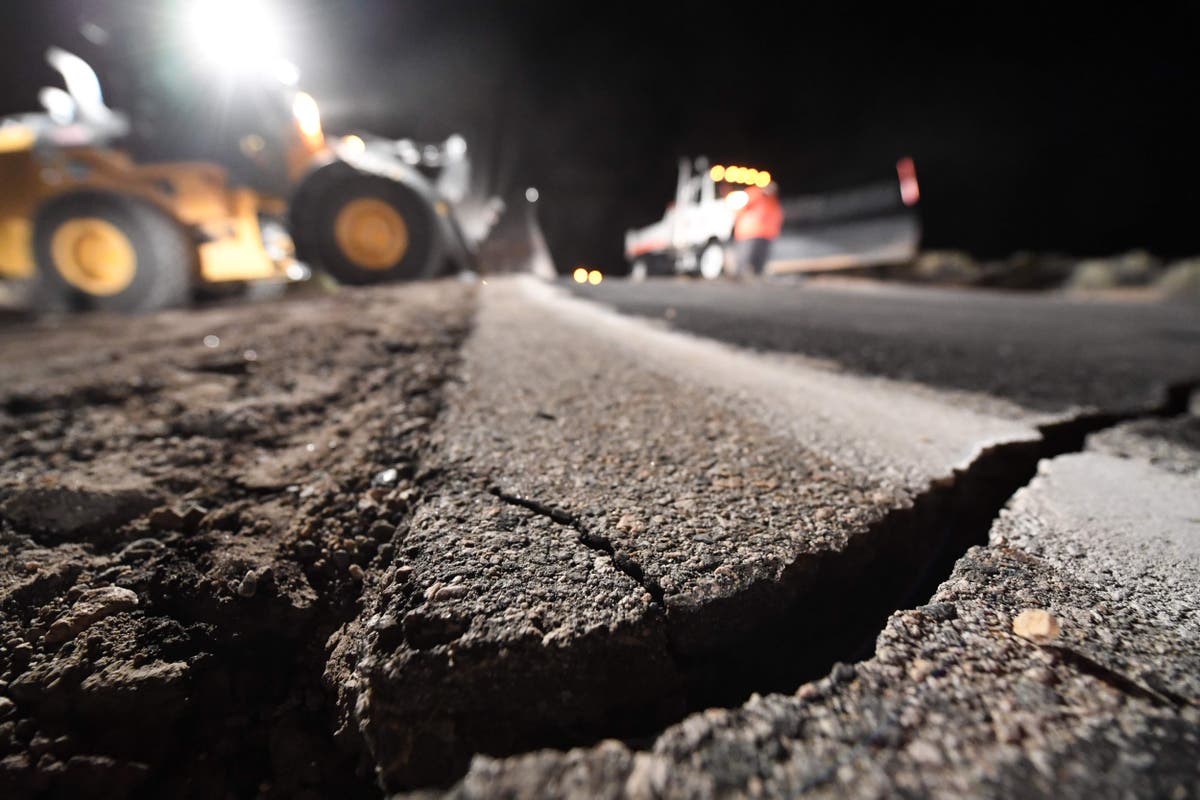 A cluster of earthquakes rattled the South Bay area of Los Angeles on Monday morning, according to the US Geological Survey (USGS).
The largest of the cluster of tremors carried a 4.0-magnitude, occurred at a depth of 19.9km at about 4.15am local time.
It was reportedly felt by 3,500 residents in Lennox, Inglewood, but no significant damage was reported, according to the USGS.
On social media people one user said it was "scary" and "strongly felt" in Hollywood, while another person posted security camera footage appearing to show the tremors from the earthquake.
A smaller 3.3-magnitude earthquake also happened in the Lennox area, alongside a number of other smaller tremors in the region.
Read more:
Seismologist Dr Lucy Jones tweeted: "The M4.0 that just happened was under Lennox, CA, near Inglewood.
"Very deep at 20 km, so everyone is at least 20 km away. Would have been felt by most people awake in LA. Movement was thrust, probably not on any mapped fault."
There have been three earthquakes above magnitude 3.0 in the region in just 10 days.