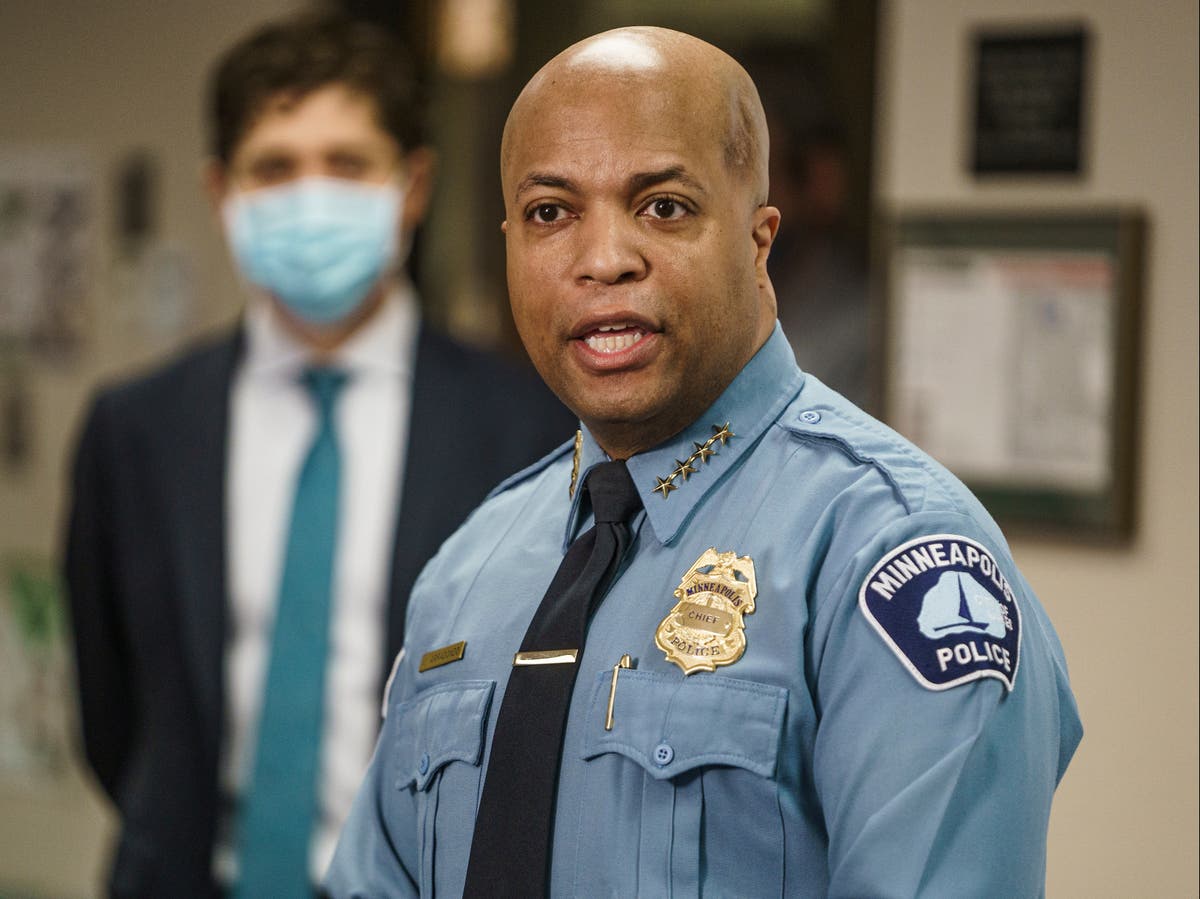 Police vet says Derek Chauvin used 'totally unnecessary' force on George Floyd
The murder trial of former Minneapolis police officer Derek Chauvin over the death of George Floyd continues on Monday as it enters its second week.
After five days dominated by emotional testimony from eyewitnesses, the evidence is expected to turn towards the officer's training.
Chauvin's defence team argues that the officer did what he was trained to do and that Floyd's use of drugs and underlying health conditions caused his death. However his own colleagues and law enforcement officials have condemned the use of the knee restraint for nine minutes and 29 seconds, with veteran officer Derek Zimmerman describing it as "totally unnecessary".
Police Chief Medaria Arradondo, who fired Chauvin and three other officers the day after Floyd's death and later described it as a "murder", is expected to testify this week, possibly as early as Monday. "Mr. George Floyd's tragic death was not due to a lack of training — the training was there," Arradondo said in June. "Chauvin knew what he was doing."
Experts have described the prosecution's decision to call the chief to give evidence against one of his own officers as very rare and "pretty remarkable".
Check out The Independent's live updates and analysis below.
Read more: