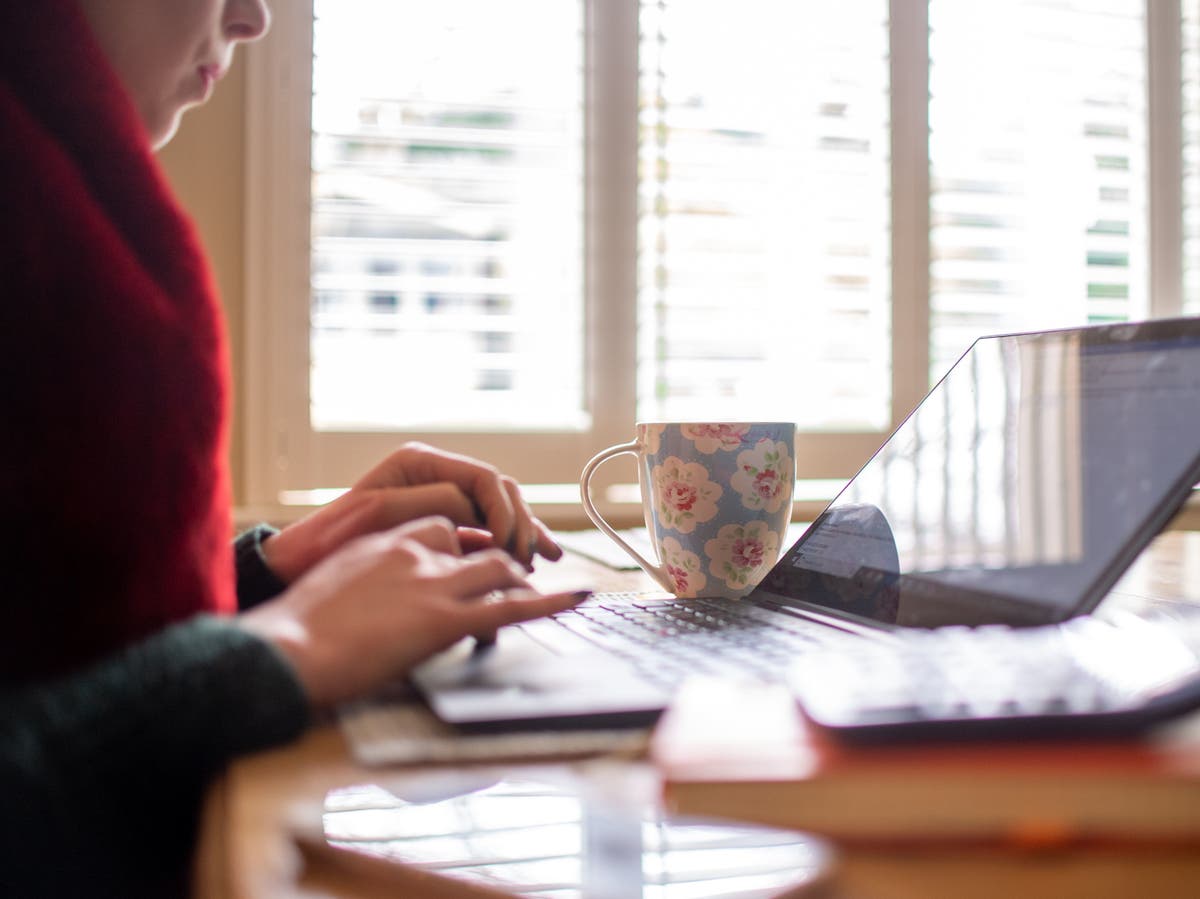 Civil servants are to be allowed to work both from home and in hybrid office spaces in 10 cities under government flexible working plans, according to a report.
Flexible working may become the norm for civil servants following a deal with International Workplace Group (IWG), an office space provider, according to The Daily Telegraph.
The scheme will reportedly include staff from the Department for Work and Pensions. A spokesperson said the department was "exploring" potential options, which would be taken on temporarily in various parts of the country and complement "existing provision". IWG declined to comment.
There were more than 430,000 full-time equivalent civil service posts in September last year.
In March, IWG signed its biggest-ever deal, allowing the 300,000 employees of Japan's Nippon Telegraph and Telephone to use its 3,300 workspaces around the world.
Read more:
The government's reported agreement with IWG comes as ministers plan to spread civil service jobs around the country in order to "level up" regions other than London.
More than 1,000 civil service roles are to be relocated to Scotland by mid-decade, it was announced last month.
Even before the pandemic, IWG found that more than half of global employees were working away from their main office for two and a half days a week.
And a Direct Line survey carried out during England's first coronavirus first lockdown found that 44 per cent of respondents thought working from home at least part of the time should be a permanent option.
In research it published last month, IWG said demand for flexible work spaces had rocketed in suburban and rural areas, while falling by one-tenth in city centres – and by one-quarter in the City of London.
Mark Dixon, its chief executive, said the shift to local working will happen, "because it's what people want, and because it's what companies want". Cutting the need to commute could also cut emissions through lower transport usage.


UK news in pictures
Show all 50
Mr Dixon told the PA news agency: "It's one of those rare things in business that works for both sides," he said, pointing to lower commuting costs and time, and lower rent for offices, among several other reasons.
He added that Covid-19 was a "forced experiment" which had accelerated changes that were already occurring. "If you would have asked me a year ago I would have said exactly what I'm saying now, that office space – not all of it, but a large proportion – will be close to where people live," he said, predicting a building boom across the UK.