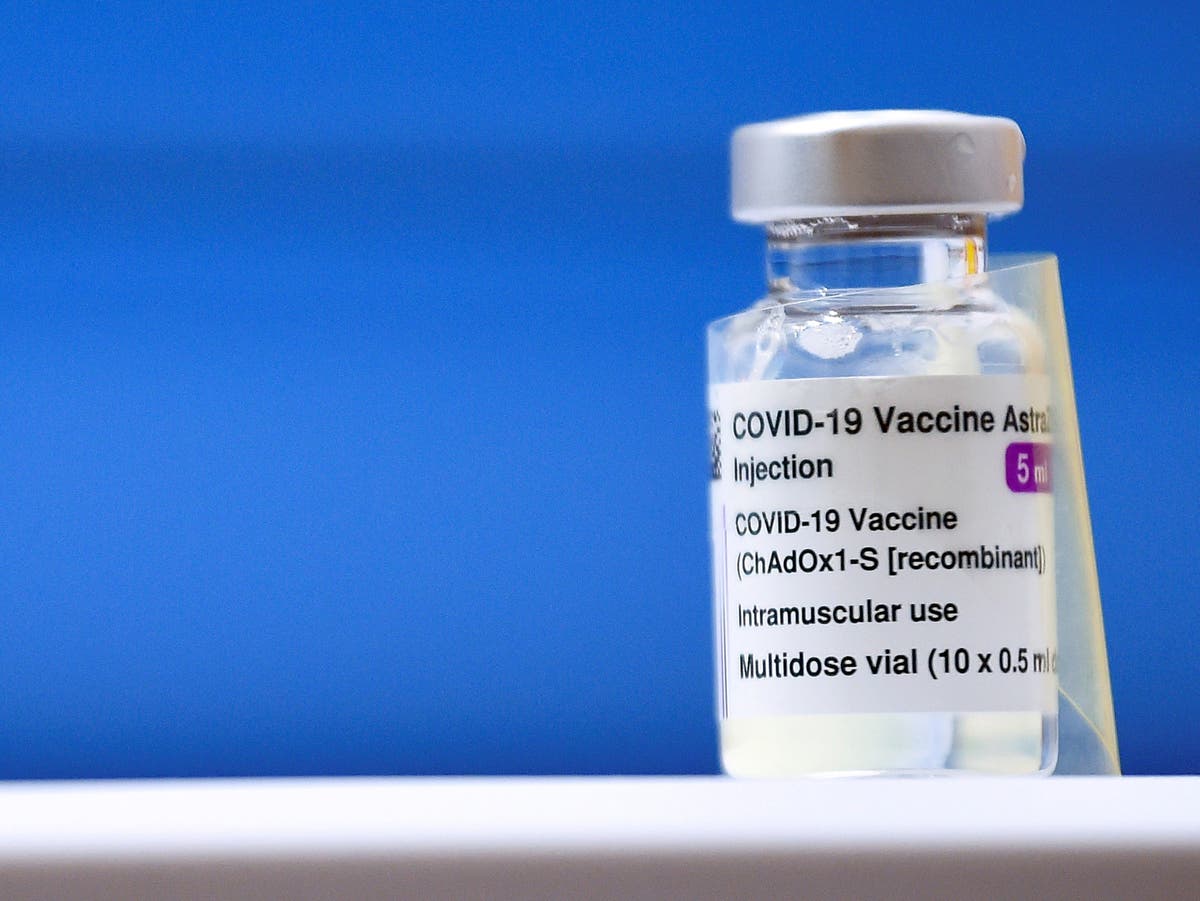 Rare cases of blood clots in people who have been given the Oxford/AstraZeneca vaccine could raise questions over whether young people should be given a Covid jab, according to leading epidemiologist Professor Neil Ferguson.
The scientific adviser, who has received the Oxford jab, said the risk of unusual blood clots appeared to be age-related, with younger people more likely to be affected by them.
Following a review of the vaccine earlier this week, the UK's Medicines and Healthcare Products Regulatory Agency (MHRA) said there was currently no evidence to suggest a causal link between blood clots and the Oxford jab – and that the benefits of the vaccine in preventing coronavirus outweigh any risks.
It noted that 30 people out of the 18.1 million who had received the Oxford vaccine in the UK had developed blood clots, and seven of those had died, as of 24 March.
Speaking to BBC Radio 4's Today programme, Professor Ferguson said: "In terms of the data at the moment, there is increasing evidence that there is a rare risk associated, particularly with the AstraZeneca vaccine but it may be associated at a lower level with other vaccines, of these unusual blood clots with low platelet counts.
Read more:
"It appears that risk is age-related, it may possibly be – but the data is weaker on this – related to sex.
"And so the older you are, the less the risk is and also the higher the risk is of Covid so the risk-benefit equation really points very much towards being vaccinated."
He added: "I think it becomes slightly more complicated when you get to younger age groups where the risk-benefit equation is more complicated."
Professor Ferguson said the MHRA and the Joint Committee on Vaccination and Immunisation (JCVI) were considering the potential risk of blood clots from the jab "very urgently".
Although the reported cases have raised concerns, they may simply be a coincidence, as blood clots can occur naturally, and any link to the vaccine, if proven, would be extremely rare.
It would also present far less risk than getting Covid-19, which is known to significantly increase the risk of blood clots.
"The benefits of Covid-19 Vaccine AstraZeneca in preventing Covid-19 infection and its complications continue to outweigh any risks and the public should continue to get their vaccine when invited to do so," Dr June Raine, the MHRA's chief executive, said earlier this week.
Concerns about the possibility of blood clots caused by Covid vaccines have led some European countries to suspend their rollout of the Oxford jab.
However, the European Medicines Agency (EMA) has said that there is currently "no evidence" to support restricting the use of the vaccine in any population, noting that a link with clotting was "not proven, but possible".