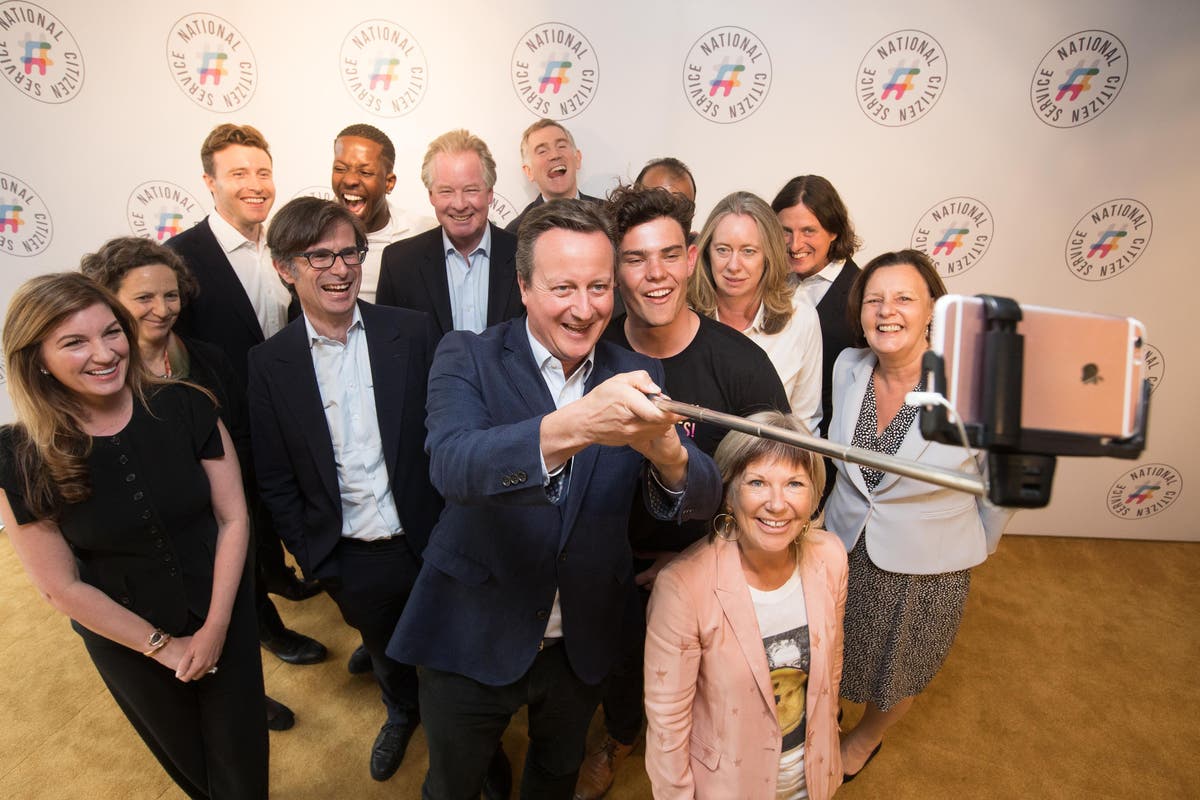 Prominent voices in the youth sector have criticised the government for its "totally disproportionate" funding of David Cameron's failing legacy project, the National Citizen Service, that leaves other groups on the front line struggling to provide help to the vulnerable.
Their call for a root and branch re-evaluation of priorities comes in the wake of revelations by The Independent that Whitehall is considering wholly or partially defunding NCS, which runs summer programmes for 16- and 17-year-olds, in the upcoming spending review.
With £1.3bn of government funding in 10 years, NCS is the behemoth of the youth sector, crowding out others and taking up 90 per cent of the youth budget – yet it fails to meet Whitehall's key performance targets.
Temi Mwale, founder of The 4Front Project, a social enterprise that supports young people affected by violence and the criminal justice system in northwest London, said that, in contrast to NCS, "grassroots organisations embedded in communities are not well supported by government and have to jump through countless hoops to apply for minuscule resources".
She added: "While NCS markets itself as being for all young people, it is not. We support some of the young people who are facing the most extreme challenges in our society and none have engaged with NCS. The scale of funds wasted on NCS is utterly shocking. At a time when the youth service budget has been decimated, any group that monopolises the government's youth budget needs to justify themselves as benefitting young people who are most disadvantaged and in most need. NCS completely fails in that regard."
Read more:
In the past decade there has been a 70 per cent drop in youth funding, but in the latest round of funding from the Department for Digital, Culture, Media and Sport, NCS was given £97.5m out of a total pot of £113.5m. Last year it spent £13m on a repurposed online summer programme, with the website drawing 350,000 unique users for an average of just 91 seconds.
Eliza Rebeiro, whose charity Lives Not Knives is one of the groups used by NCS for the three-day social action piece of their three-week summer programme, said she had been horrified at the millions wasted by NCS. "It's positive that young people do social action and become more aware of issues in their community, but for NCS to waste £10m on a website that kids are on for a few minutes and [another £5m] on youngsters who don't turn up for their programme is beyond comprehension," she said.
"What upsets me is that NCS lean on us to give our time free because they plead poverty and tell us they have a very limited budget. Basically we can be supporting three groups of 15 kids which is nine days of work for us and we get no payment from NCS, so to hear about their waste makes me feel a bit sick. We work across 10 secondary and primary schools to prevent exclusions and youth violence and we are there all year round for these kids, whereas NCS is for three weeks in the summer and then they never see the kids again."
Laurence Guinness, chief executive of The Childhood Trust, a charity tackling child poverty, said: "The NCS started as a noble vision but the landscape for young people has changed and now is the time for radical action. The government needs to cut the programme down to size and divert the funds to grassroots groups helping disadvantaged kids who are really suffering."
Guinness noted that in stark contrast to the £1bn in cuts to local authority expenditure on youth services since 2010, NCS got handed over a billion, an approach to youth that "boggles the mind".
"The cuts are usually in the poorest areas whereas the NCS programme predominantly engages children not living in poverty – so it's not only totally disproportionate but it also makes no sense."
He added: "Our work supports London's most disadvantaged young people through a network of 300 grassroots charities. This network struggles to find funding but provides life chances and critical support for our most vulnerable children. The NCS programme urgently needs to be redirected to children who are in need of long-term support."
Labour has raised questions about the influence of the former prime minister in Whitehall. He is also under scrutiny for allegedly lobbying the chancellor on behalf of Greensill Capital, which had paid him as an adviser.
Asked about receiving "preferential treatment" from government and relying on Mr Cameron to be its "guardian angel", Mark Gifford, CEO of NCS, said: "It doesn't feel like preferential treatment. We have to make our business case to the Treasury and civil servants. We have to show evidence and persuade and make a compelling case. We are the most evaluated programme in the youth sector."
Gary Trowsdale, lead advisor to the all-party parliamentary commission on youth violence and former managing director of the Damilola Taylor Trust, said: "Here's the tragedy. NCS has a database of over 600,000 alumni – which is a lot of young people who want to do social actions and be active citizens – but NCS has failed to activate the alumni network. One has to ask, 'Why?' Is it because the government allocates them no money for that metric? The fact is that they have not created the infrastructure to support them.
"Recently the government gave NCS yet another £100m despite their performance being so abysmal. I believe NCS can be salvaged so I would not like to see them completely defunded. But I do think government money needs to be devolved more fairly across the sector."
A spokesperson for the Department of Digital, Culture, Media and Sport said: "We recognise the vital role youth services play, including in managing the impact of the pandemic on young people. £88m from our charity sector package has gone to organisations who support children and young people, building on £11bn given to local authorities this year, who have a statutory duty to allocate funding to youth services in line with local needs.
"Over 600,000 young people have taken part in the National Citizen Service – teaching life skills, improving confidence and boosting employability. DCMS is currently undertaking a review of all its spending on services for young people, including future plans for the National Citizen Service."