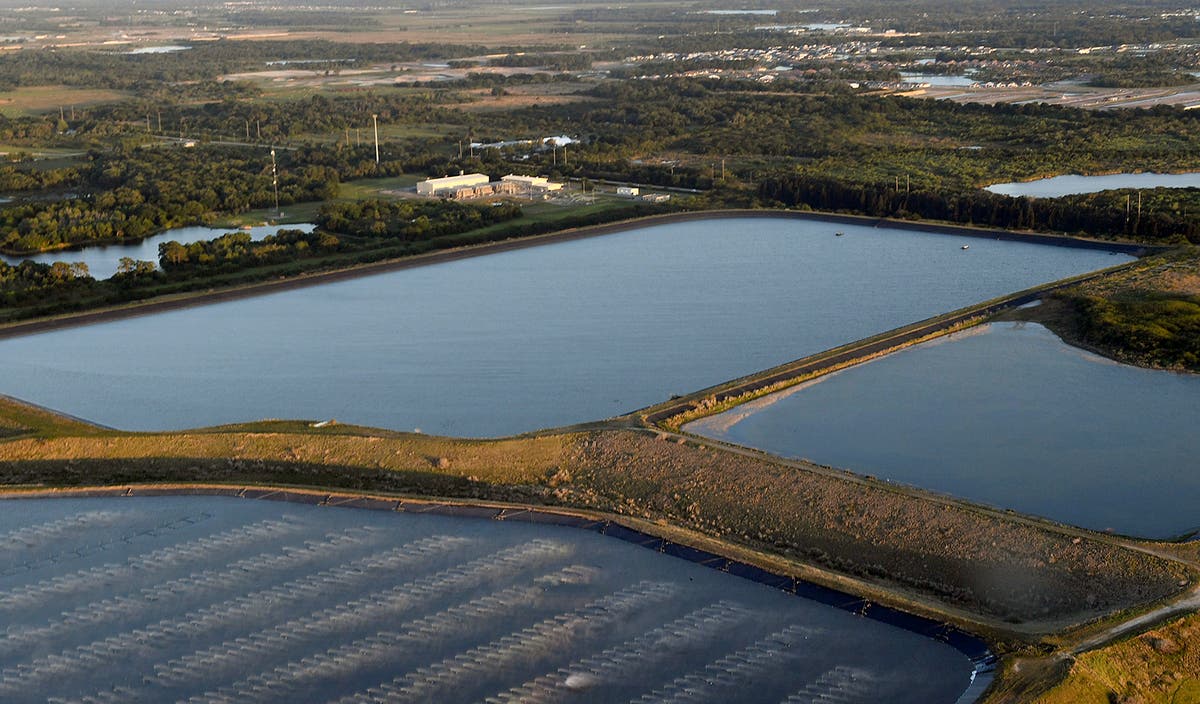 Florida's governor, Ron DeSantis, declared a state of emergency on Saturday after a leak at a large pond filled with toxic wastewater risked potentially causing a radioactive flood.
More than 300 homes surrounding the Piney Point reservoir in the Manatee County area were ordered to evacuate, with a motorway also shut down in response to the leak.
According to the Associated Press, residents living near the reservoir received a text alert telling them to leave the area immediately due to an "imminent" collapse.
The 77-acre reservoir is said to contain millions of gallons of water with phosphorous and nitrogen from a phosphate plant and the pond where the leak was identified is in a stack of phosphogypsum, a radioactive waste byproduct from the production of fertiliser.
Attempts were made to repair the leak on Friday by closing it off with rocks and other materials . However, those efforts were unsuccessful.
Read more:
The evacuation of surrounding homes was ordered after concerns were raised that the toxic wastewater could flood the area.
In a statement published online, Jaclyn Lopez, Florida director at the Center for Biological Diversity, said this situation could have been prevented by refusing to store "dangerous, radioactive waste".
"This environmental disaster is made worse by the fact it was entirely foreseeable and preventable," Ms Lopez said.
"With 24 more phosphogypsum stacks storing more than 1 billion tons of this dangerous, radioactive waste in Florida, the EPA needs to step in right now," she said.
"Federal officials need to clean up this mess the fertilizer industry has dumped on Florida communities and immediately halt further phosphogypsum production."
Mr DeSantis is expected to travel to Manatee County on Sunday morning to meet with local officials to discuss the situation.
In the meantime, the governor said in a tweet: "All residents impacted should heed local evacuation orders."