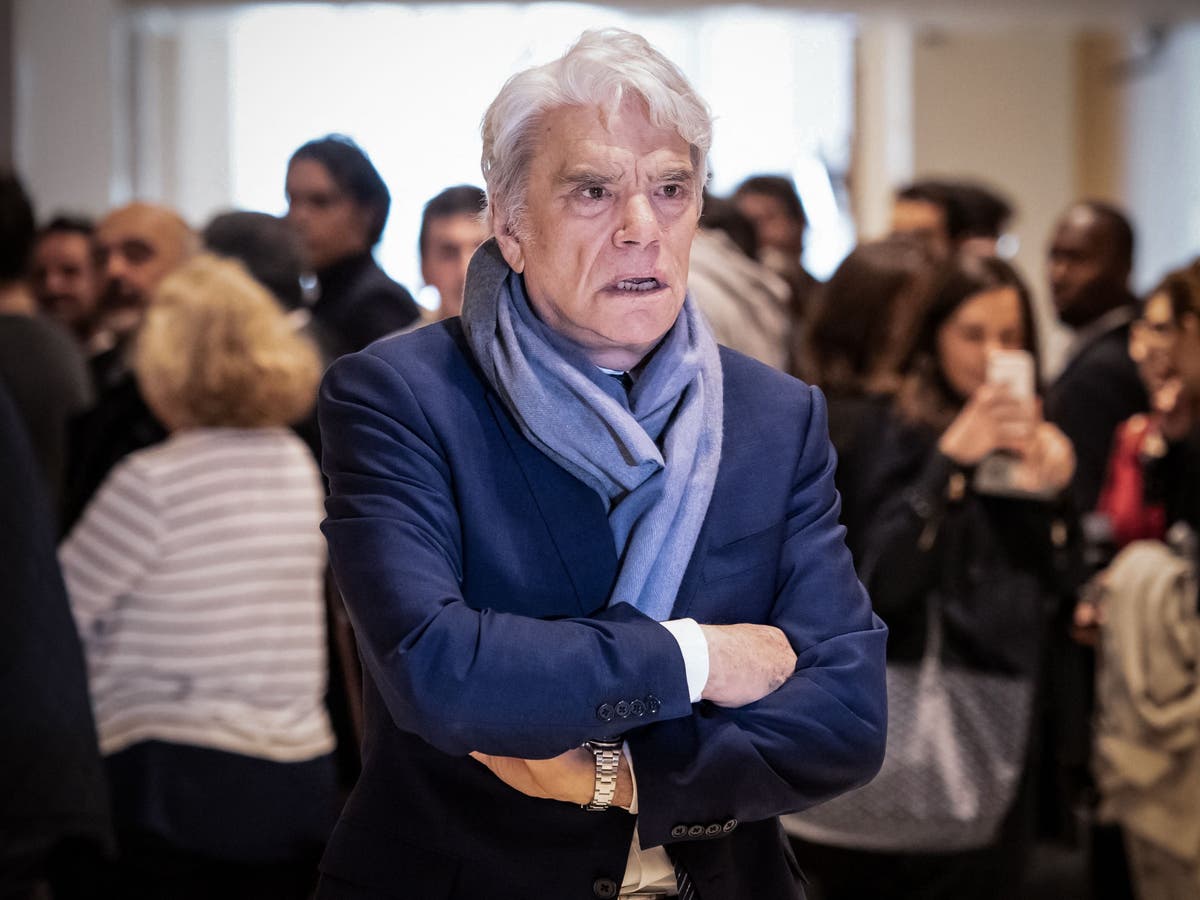 Former French minister and scandal-beset tycoon Bernard Tapie and his wife have been tied up and attacked during a violent burglary.
Four intruders are reported to have broken into the former Adidas owner's home in the Paris suburbs on Saturday night by climbing a porch and entering through a first-floor window without being detected by the vast estate's guards.
According to Combs-La-Ville mayor Guy Geoffroy, the couple were tied up with electrical cords and treated with escalating violence as the masked burglars demanded to know where their "treasure" was. Prosecutors told Agence France-Presse (AFP) news agency Mr Tapie, 78, received a blow to the head with a baton.
The burglars were widely reported in French media to have made off with jewellery and watches. Mr Tapie's son, Stephane, wrote on social media that the thieves also took mobile phones.
After receiving blows to the face, Mr Tapie's wife Dominique managed to escape her ties and call the police from a neighbour's home. She was taken to hospital for a brief check-up but was said to be "doing well" by Mr Tapie's grandson, Rodolphe.
Read more:
"My grandfather refused to be taken away," Rodolphe Tapie told AFP. "He is shattered, very tired. He was sitting on a chair when he was hit with a club."
Various political figures offered their sympathies to the couple on Sunday, including finance minister Bruno Le Maire and far-right national rally leader Marine Le Pen, with the Elysee Palace telling French media president Emmanuel Macron had called to speak with Mr Tapie, who has been battling cancer for several years, on Sunday morning.
Mr Tapie initially made his fortune buying and overhauling firms in corporate raids before re-selling them at profit, eventually becoming a public figure with his purchases of Adidas and the football club Olympique de Marseille.
Cast further into the spotlight amid allegations of match-fixing in the early 1990s, he eventually entered politics, serving as urban affairs minister in François Mitterrand's socialist government in 1992.


World news in pictures
Show all 50
But he was barred from politics after being prosecuted in a series of cases for corruption, tax fraud and misuse of corporate assets. Upon completing a five-month jail sentence in 1997, he reinvented himself as an actor and TV personality, and late purchased news titles including the Marseille daily La Provence.
In 2019, he was acquitted of fraud in a case that has haunted him for two decades and also embroiled former president Nicolas Sarkozy and the chief of the European Central Bank, Christine Lagarde – then a French finance minister. The legal battle centres around a €400m (£340m) payout awarded to him by the French government over the sale of his stake in Adidas by the state bank Credit Lyonnais.
The ongoing case, reopened with an appeal from Paris prosecutors, was postponed last year after it was announced that Mr Tapie's cancer had "very seriously progressed", but days ago his lawyers said he was "determined" to be present when the trial resumes in May.