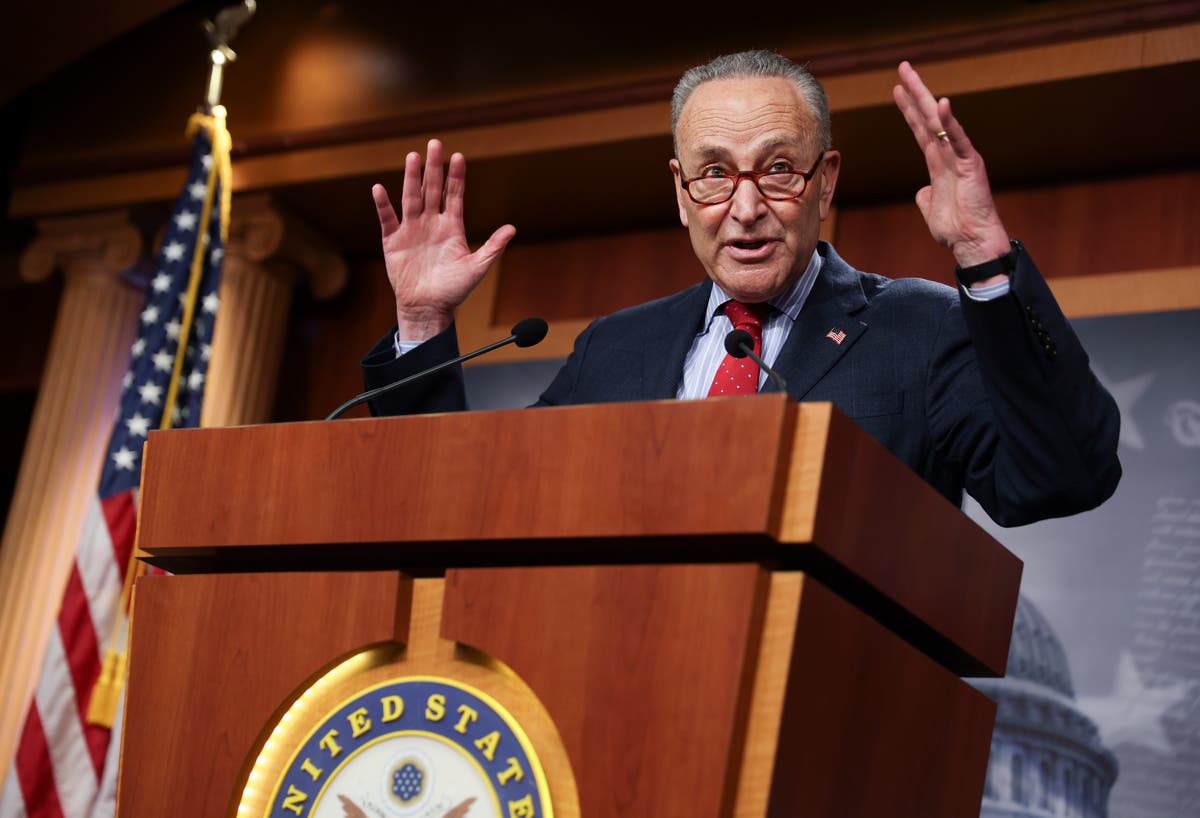 After his state legalised recreational marijuana, expunged criminal convictions and opened a pathway to a billion-dollar cannabis industry in an effort to reverse the damage from the ongoing war on drugs, Senate Majority Leader Chuck Schumer is reviving his push to legalise it at the federal level – with or without support from the White House.
Now leading a Congress with a razor-thin Democratic majority, the New York senator – who first introduced legislation to do so in 2018 – is preparing another round with senator Cory Booker and Ron Wyden, Politico reports.
"The war on drugs has been a war on people, and particularly people of colour," Senator Schumer announced on Saturday. "I'm working in the Senate to end the federal prohibition on marijuana and to repair the damage done by the war on drugs."
President Joe Biden has not supported arguments to expand legalisation at the federal level.
"I certainly will have an ongoing conversation with him, and tell him how my views evolved. And hope that his will to," Mr Schumer told Politico.
"But at some point we're going to move forward, period," he added.
Read more:
New York is now among 15 states and Washington DC that have legalised marijuana for recreational use.
Governor Andrew Cuomo signed legislation into law on Wednesday that "provides justice for long-marginalised communities, embraces a new industry that will grow the economy, and establishes substantial safety guards for the public", he said in a statement.
New Yorkers aged 21 and older are now allowed to possess up to three ounces of cannabis for recreational use, or 24 grams of concentrated forms. The state will implement a regulatory framework for future use in the coming months.
The law also creates "automatic expungement" of previous marijuana convictions for possession that is no longer criminalised – a reversal that will impact thousands of New Yorkers.
It also aims to help people with previous convictions as well as people involved with selling marijuana illegally to participate in the state's burgeoning legal market.
After the White House announced that five staffers were fired for past marijuana use, a group of congressional Democrats has urged the president to "clarify your employment suitability policies, remove past cannabis use as a potential disqualifier, and apply these policies with consistency and fairness."
"Repercussions for cannabis use have always been unequal and those with the most power have always faced the fewest consequences," they added. "We ask that you don't allow that pattern to continue within your administration."