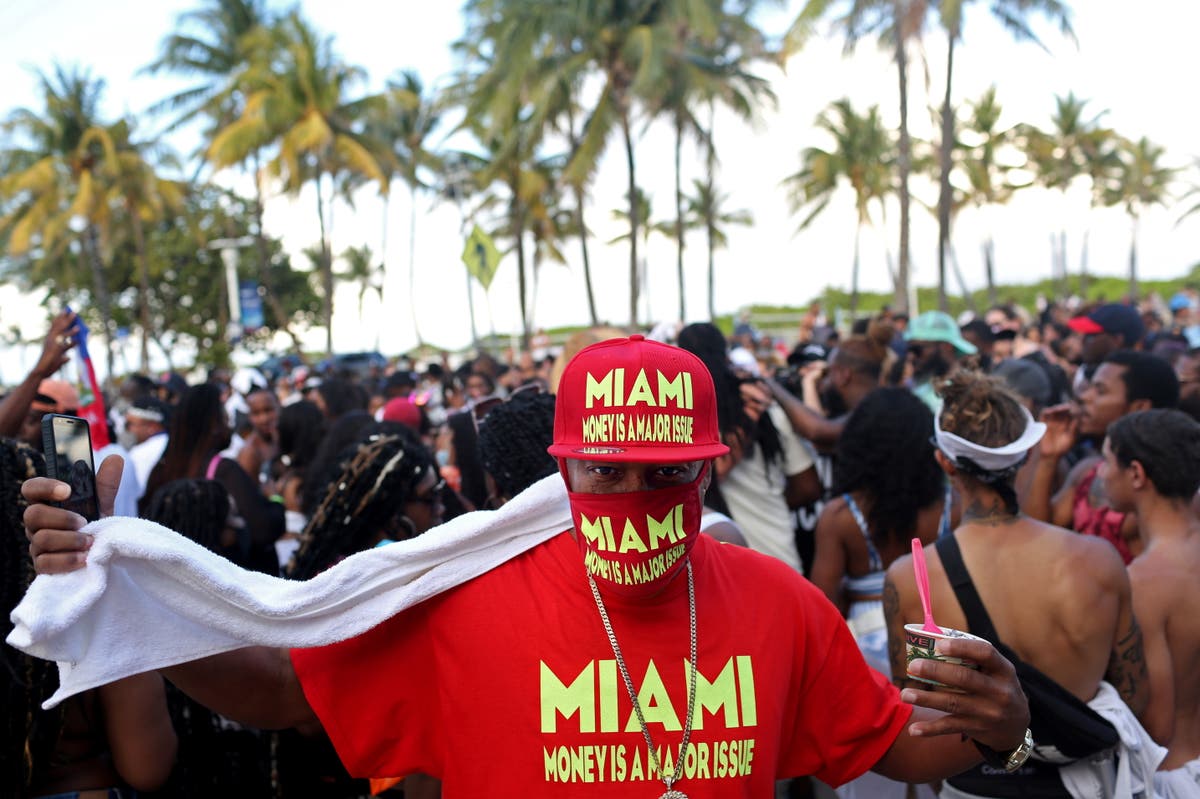 Florida's governor Ron DeSantis has signed an executive order banning the use of "vaccine passports" in the state, claiming it would create "two classes of citizens based on vaccination."
The executive order, which was signed by the governor on Friday, instructs that no Florida government entity will be permitted to issue vaccine passports to permit entrance to events or venues.
"Businesses in Florida are prohibited from requiring patrons or customers to provide any documentation certifying Covid-19 vaccination in line with the order," the order also says.
The executive action states that vaccination records are private information which should not be shared by mandate.
It argues that adoption of the system for sporting events, restaurants, movies and theatres "would create two classes of citizens based on vaccination".
Read more:
"Today I issued an executive order prohibiting the use of so-called Covid-19 vaccine passports," Mr DeSantis, a Republican, said in a tweet announcing the signing.
He added: "The Legislature is working on making permanent these protections for Floridians and I look forward to signing them into law soon."
The order takes effect immediately and Mr DeSantis specified that "all businesses must comply with this order to be eligible for grants or contracts funded through state revenue."
It comes amid reports that the White House is coordinating an expansive group of private stakeholders and government agencies looking to create such passports.
As businesses heavily impacted by the pandemic look to re-open at full capacity in the coming months, the plan would offer verification of inoculation in a bid to stem infection spread.
The Washington Post first reported on the Biden administration's coordination efforts for the programme and said 17 groups and government agencies are already working on vaccine passport initiatives.
"A determination or development of a vaccine passport, or whatever you want to call it, will be driven by the private sector. Ours will more be focused on guidelines that can be used as a basis," White House press secretary Jen Psaki said when asked whether the president supported vaccine passports.
She added: "So we'll leverage our resources to ensure that all vaccination credential systems meet key standards, whether that's universal accessibility, affordability, availability – both digitally and on paper."
Mr DeSantis had declared his intention to take emergency action against the provisions last week, and called on the GOP-controlled state legislature to draft a bill making their use illegal in Florida.
"It's completely unacceptable for either the government or the private sector to impose upon you the requirement that you show proof of vaccine to just simply be able to participate in normal society," Mr DeSantis said.
"You want to go to a movie theatre. Should you have to show that? No. You want to go to a game, should you have to show that? No. You want to go to a theme park? No. So, we're not supportive of that."
The order noted that the requirements of the ban "do not otherwise restrict businesses from instituting Covid-19 screening protocols in accordance with state and federal law."
Florida has recorded over two million cases of the novel coronavirus disease since the pandemic gripped the country last year leading to the deaths of more than 33,500 people.