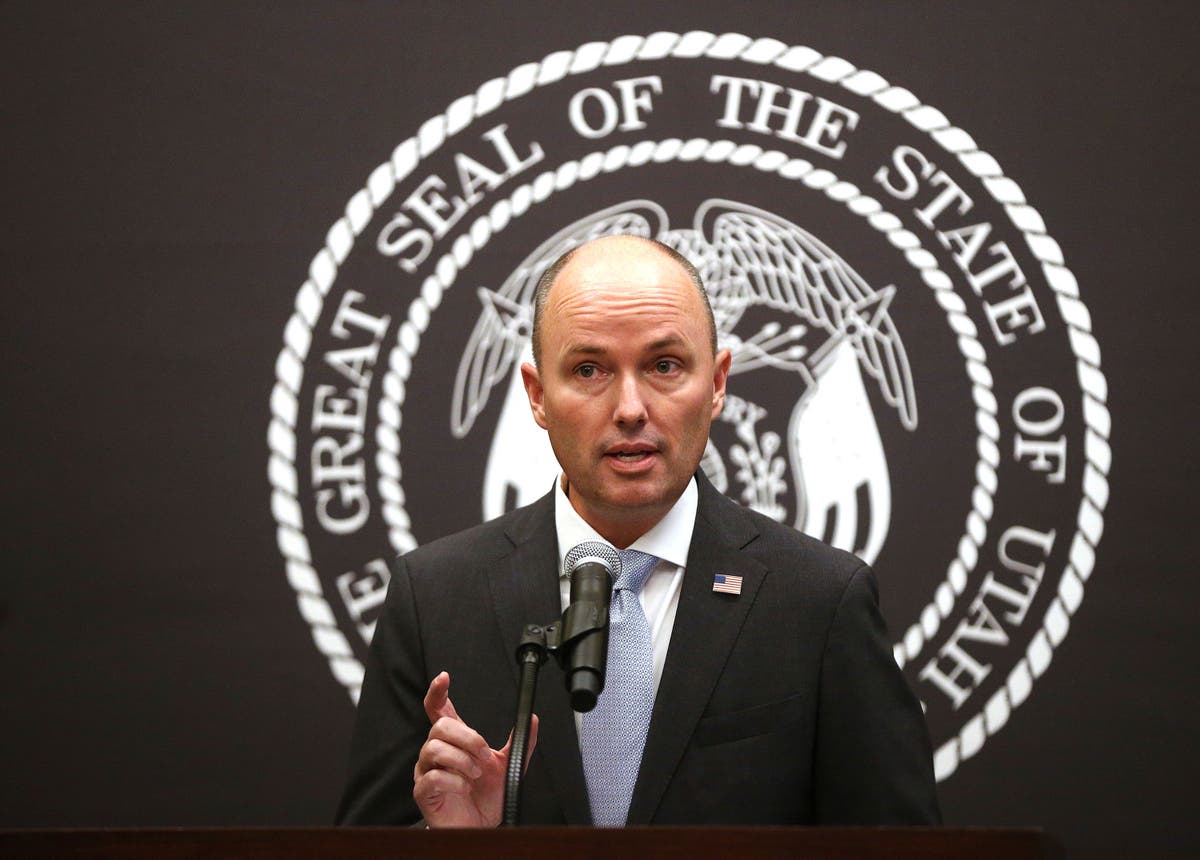 The Republican governor of Utah has signed legislation requiring all cellphones and tablets sold in the conservative state to automatically block pornography.
Critics are calling the divisive move a significant intrusion on the First Amendment right to free speech.
Governor Spencer Cox claims the measure would send an "important message" about preventing children from accessing explicit online content.
No immediate steps toward implementation will be made unless five other states enact similar laws — a provision introduced to address concerns that it would be difficult to implement.
This is the latest move in Utah's legislative campaign to curb the availability of porn.
The American Civil Liberties Union of Utah said the constitutionality of the bill was not adequately considered and that it will likely be argued in court.
"This is another example of the Legislature dodging the constitutional impacts of the legislation they pass," ACLU attorney Jason Groth said.
Critics of the measure, including adult film star Cherie DeVille, had called on the governor to veto the measure over concerns about free speech implications.
The sponsor of the bill Representative Susan Pulsipher said she was "grateful" the governor signed the legislation and hopes it will help parents keep their children from unintended exposure to pornography — particularly as more have their own devices.
Addressing the constitutional question, Ms Pulsipher says that adults can deactivate the filters. Experts maintain that it still raises legal concerns.