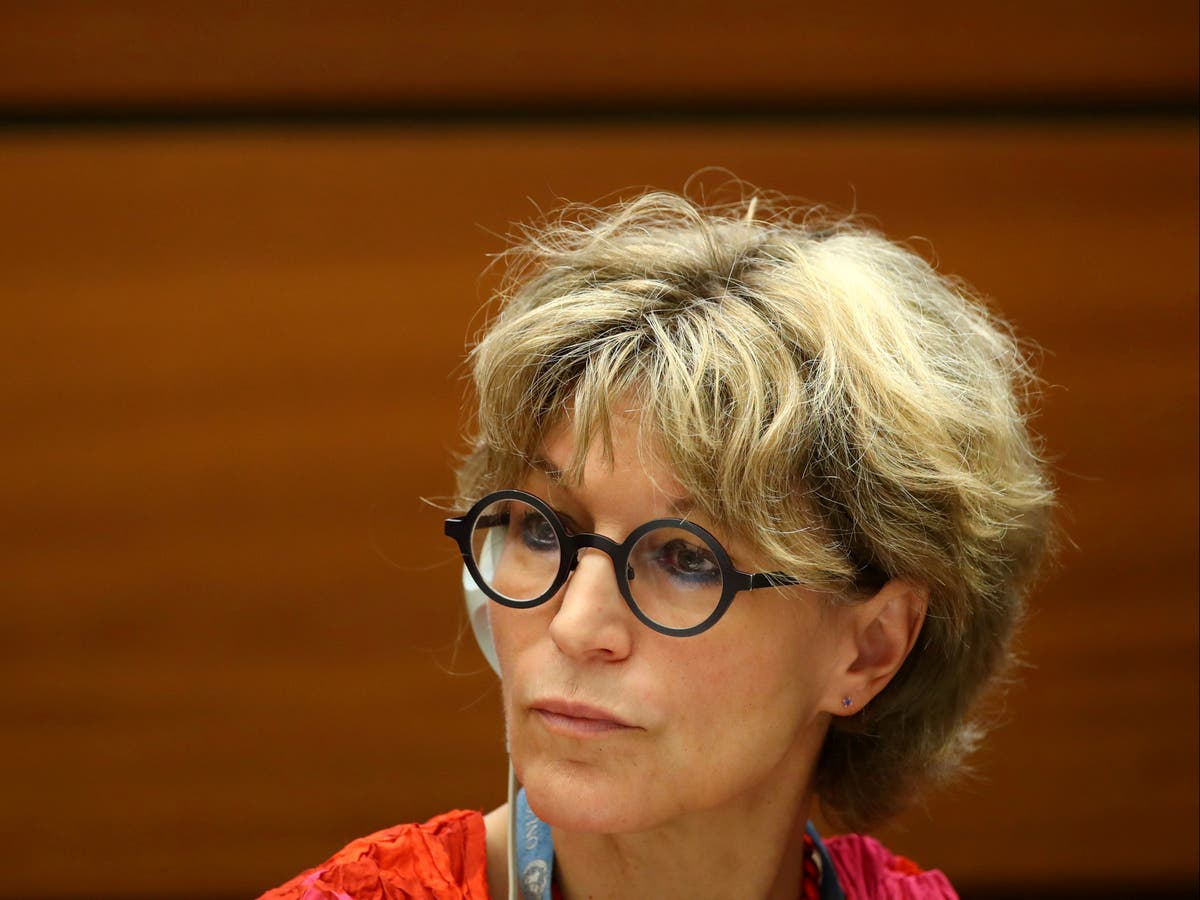 A senior Saudi official issued what was understood to be a death threat to a United Nations investigator who had looked into the murder of journalist Jamal Khashoggi.
Agnes Callamard, the UN special rapporteur for extrajudicial killings, had assembled a report which found "credible evidence" Crown Prince Mohammed bin Salman was behind the 2018 murder.
The UN investigator's report from June 2019 also urged sanctions against the crown prince"until and unless evidence is provided and corroborated that he carries no responsibilities for this execution".
Khashoggi, a US resident who wrote opinion columns for the Washington Post critical of the crown prince's policies, was killed and dismembered by a team of operatives linked to the crown prince in the kingdom's consulate in Istanbul.
Riyadh has denied any involvement by the crown prince, Saudi Arabia's de facto ruler.
Ms Callamard has toldThe Guardian colleagues alerted her to a senior Saudi official twice threatening in a meeting to have her "taken care of" unless she was reined in by the UN, following her report into the journalist's killing.
She told the newspaper the alleged threat was made in a "high-level" meeting between Geneva-based Saudi diplomats, Saudi officials and senior UN officials in January 2020, during which her work on the murder was criticised.
The human rights expert toldThe Guardian colleagues took the comments to be "a death threat", saying: "That was how it was understood."
Ms Callamard told the newspaper she was told a Saudi official first said in the meeting he had received phone calls from people prepared to "take care of her".
He then stayed behind after the other Saudis left to tell remaining UN officials he knew people who had offered to "take care of the issue if you don't".
The Independent has contacted the Saudi government, its foreign ministry and the Saudi embassy in the UK for comment.
While Washington imposed sanctions on some of those involved, it spared the crown prince himself.
The Saudi government has denied any involvement by the crown prince and rejected the report's findings.
Additional reporting by Reuters