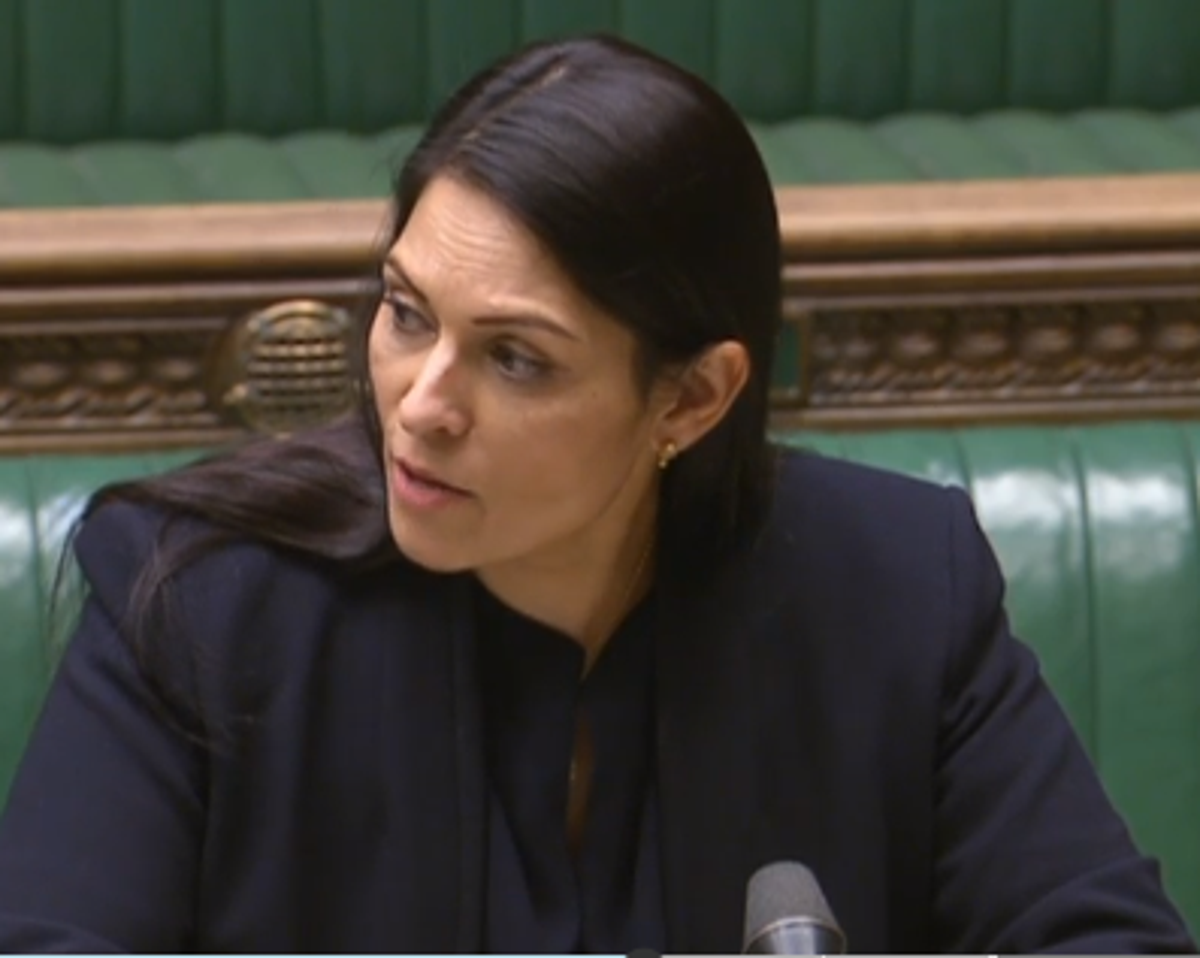 Britain still has no way of deporting refugees from the UK to other countries, the Home Office has confirmed – despite this being a key component of its asylum overhaul announced on Wednesday.
Priti Patel has unveiled new measures that will see refugees who arrive in Britain via unauthorised routes denied an automatic right to asylum and instead regularly reassessed for removal to safe countries they passed through, which are usually in the EU.
People who cannot immediately be removed will be stripped of benefits – placing them in the No Recourse to Public Funds (NRPF) category – and have their family reunion rights limited, under the new plans.
The Home Office's policy statement on its 'New Plan for Immigration' states that ministers will "seek to rapidly return inadmissible asylum seekers to the safe country of most recent embarkation contingent on securing returns agreements".
However, there are currently no returns arrangements with other countries to enable the deportation process to take place, and it is unclear how the home secretary plans to strike agreements with EU nations to take in asylum seekers from Britain.
Read more:
When asked on BBC Radio 4 on Wednesday morning whether such deals were in place, the home secretary said only that the UK was "in discussions" and that EU states "should" agree to such deals because they have a "moral duty".
In a statement in the Commons on Wednesday, Ms Patel described the plans as "fair but firm", adding: "We have a generous asylum system that offers protection to the most vulnerable via defined legal routes.
"But this system is collapsing under the pressures of what are in effect parallel illegal routes to asylum, facilitated by criminals smuggling people into the UK."
Around six in 10 asylum seekers in the UK currently enter via unauthorised means, and around half of claimants are subsequently granted refugee status.
Addressing Ms Patel in the Commons on Wednesday, shadow home secretary Nick Thomas-Symonds criticised the absence of returns agreements, saying: "Not only are government plans lacking in compassion, they don't even have confidence to explain how they would work.
"A central part of the measures rely on new international agreements and yet the home secretary couldn't mention one of those agreements that have been concluded."
As part of the 'New Plan', the home secretary also announced that the UK would "broaden the scope" of the UK's resettlement schemes and "strengthen support" for those arriving through safe and legal routes.
However, the Home Office has provided no detail on what the "broader" resettlement would look like and has provided no numerical commitment, despite previously pledging to welcome 5,000 refugees under a new 'global resettlement scheme'.
Nazek Ramadan, director of Migrant Voice said the plans were "based on false premises – particularly on the actual availability of legal routes – and tear apart the principle of the right to claim asylum".
She added: "The only way forward is the creation of legal routes for people trying to protect their lives. Yet the Home Office proposals do not tackle how more legal routes can be established.
"Our fear is that the government will use the resettlement scheme to severely reduce the number of people accessing protection in the UK and create offshore asylum processing centres that leave vulnerable people stuck in precarious, uncertain situations for years."
On plans to return refugees to safe countries, Sonia Lenegan, legal director at the Immigration Law Practitioners' Association, said: "The home secretary has spoken of EU countries having a 'moral duty' to accept the return of refugees, yet the UK is poised to abdicate its own responsibilities towards people in need of international protection under these new proposals.
"The basic point remains that a person's refugee status is not connected to their method of arrival in the UK, and it is wrong to create such a distinction."
The policy statement also contains plans to change sections of the law to make it possible to move asylum seekers from the UK while their claims are processed, in order to "keep the option open" to develop the capacity for offshore asylum processing if required in the future.
Immigration barrister Colin Yeo said: "Two out of three asylum seekers reaching the UK are ultimately recognised as genuine refugees.
"Sending them off to some other country is an evasion of our moral and legal obligations to refugees and would be a sad end to our tradition of offering sanctuary to those who need it."