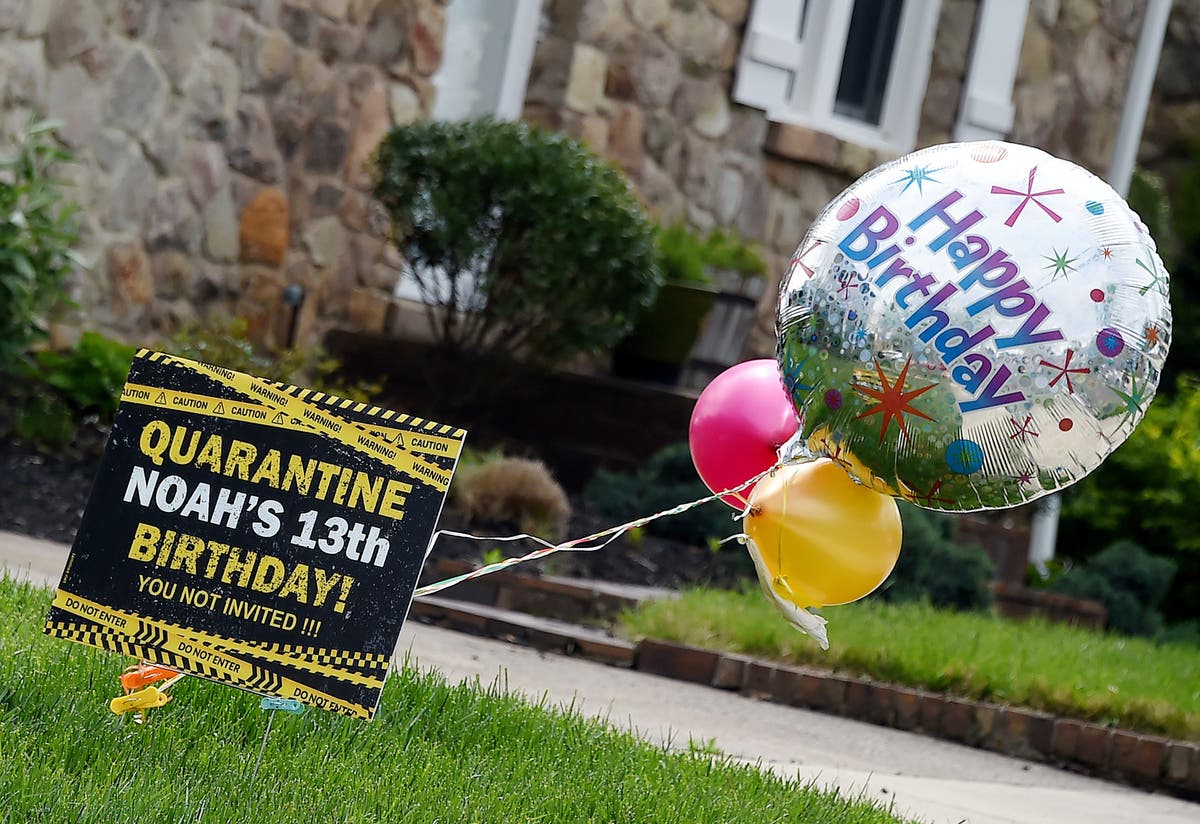 There is only so much puzzling, making bread, doing tie dye or learning to play a musical instrument you can do.
The year of pandemic mask wearing, social distancing, Zoom work calls and remote schooling has left everyone exhausted and desperate for normality to resume.
It is a feeling being shared across social media platforms, despite the vaccines now providing a pathway of hope.
"Anyone else finding it hard to catch a break these days? So many folks are just exhausted (including me)," Dr Desmond Upton Patton, a social work professor at Columbia University, wrote on Twitter.
Nathalie Theodore, a Chicago psychotherapist, says that the exhaustion may be caused by the fact that society has now spent a full year under chronic stress.
And she told Salon that the ways an individual would normally alleviate their stress has been taken away for an extended period of time.
"Living with this chronic underlying stress means we have less bandwidth to deal with the ups and downs of daily life, or other emotional triggers," she said.
And she added that "decision fatigue" also played a roll in excessive tiredness.
"Due to the pandemic, any activity we choose to engage in requires a risk analysis, which is exhausting," she said.
Ansley Campbell, a licensed marriage and family therapist and Clinical Director of The Summit Wellness Group, said that the vaccines may actually be playing a role in societal exhaustion.
She told Salon that our nervous systems have been in survival mode for a whole year and with an end to the pandemic in sight it suddenly feels safe to relax.
This in turn has led to the challenges of the past year fully sinking in.
"Now that the infection rates have been decreasing, people are getting vaccinated, and some returning to more normal lives or feelings of safety, that space of feeling the need to constantly survive is also decreasing," said Ms Campbell.
"This is causing many clients to now have the time and space to pause and realize the impacts of the past year, which is leading to greater exhaustion."
The exhaustion may also be caused by routines and schedules being thrown off by the pandemic.
Dr Aude Henin, co-founder and co-director of the Child Cognitive Behavior Program told Salon that lockdown was like being "perpetually jet-lagged."
"Our daily routines — from the time we get up, to how we get ready for work or school, to when we eat lunch, when we exercise, or spend time with family and friends, to when and how we go to bed — are key to setting our body clocks and regulating our energy levels during the day," Dr Henin said.
"The amount and timing of daylight also plays a key role; the sudden and dramatic changes in daily routines, and the lack of time outdoors because of quarantining and social distancing have interfered with our biorhythms and have greatly decreased our energy levels."