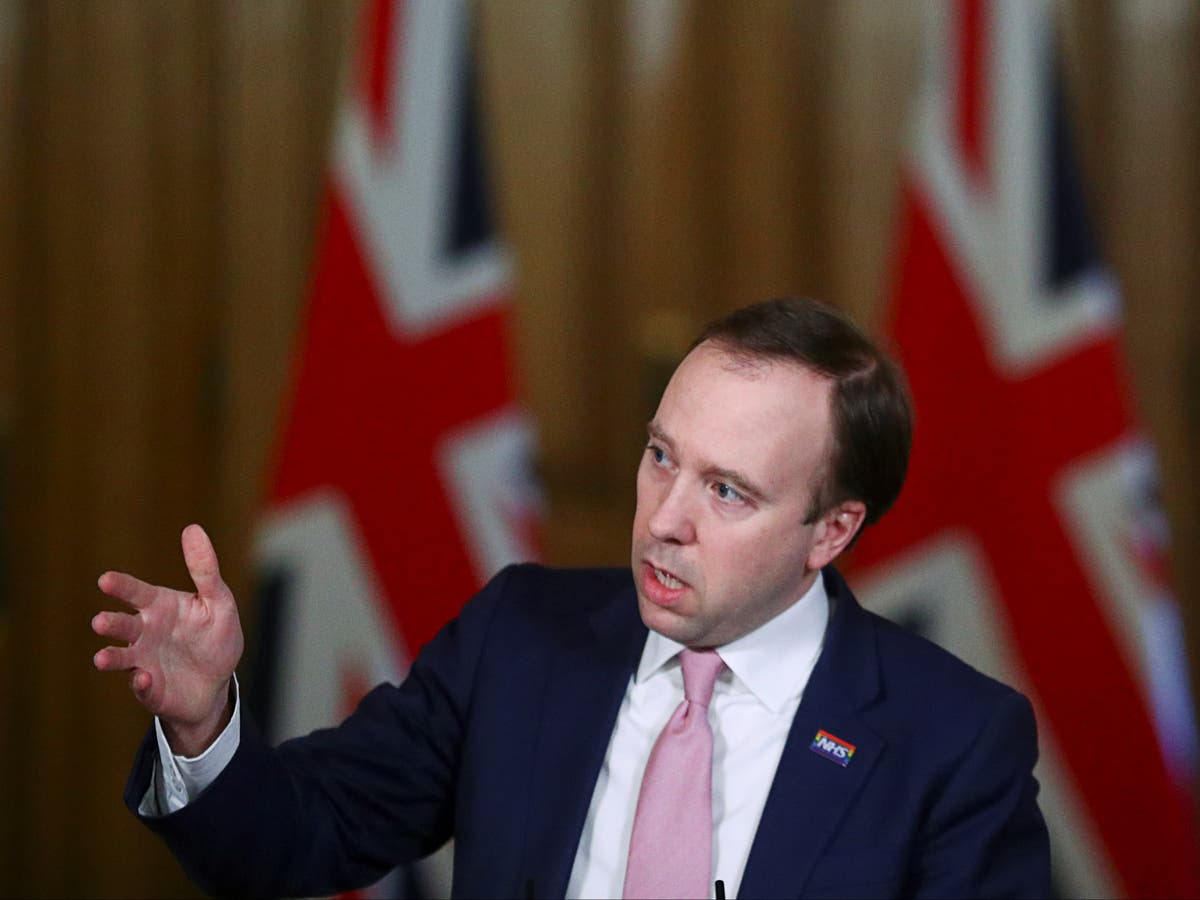 The government has launched a new public health body dedicated to further tackling Covid-19 and preparing the UK against future pandemic threats.
Dr Jenny Harries, the deputy chief medical officer for England, will head up the UK Health Security Agency, which is to be established from 1 April.
The agency brings together the work of Public Health England (PHE), NHS Test and Trace and the Joint Biosecurity Centre to better co-ordinate Britain's health protection and emergency strategies.
Health secretary Matt Hancock said the new body will be a "dedicated, mission-driven national institution for health security", one that is responsible for monitoring and responding to infectious disease outbreaks, and overseeing specialist laboratories at Porton Down.
"UKSA, as it will be known, will be this country's permanent standing capacity to plan, prevent and respond to external threats to health," he told a Local Government Association virtual conference. It will deploy "the full might of our analytic and genomic capability on infectious diseases," he added.
"Even after years without a major public health threat, UKSA must be ready, not just to do the science, but to respond at unbelievable pace."
The agency, which is expected to be fully operational by autumn, was due to be called the National Institute for Health Protection. However, Mr Hancock said its new name better reflects the UK-wide focus of the organisation.
In her new role, Dr Harries will take over from Baroness Dido Harding as head of Britain's coronavirus testing programme, which has a budget of £22 billion for this year.
A former PHE director for the south of England, Dr Harries also helped lead the UK's response to the Ebola outbreak of 2014/15.
The emergence of UKSA brings to an end Public Health England, which was first launched in 2013, and marks the latest overhaul of Britain's health infrastructure.
The government has previously said that it wanted to "learn from the best systems around the world", citing Germany's Robert Koch Institute as a model.
Last summer, the prime minister appeared to accuse PHE of being "sluggish" in its response to the pandemic.
Mr Hancock's announcement on Wednesday comes after a series of world-leading experts and scientists told The Independent that Britain must learn from the "tragic" lessons of the past 12 months and start preparing for the next pandemic now.
Although the UK appears to have turned a corner in its fight against coronavirus, with infections and deaths falling across the four nations, the experts warned there was no room for complacency and that more investment was needed in nationwide biodefences.
Professor Sarah Gilbert, whose team developed the Oxford vaccine, said it was vital to listen to the warnings "and prepare for the next one", while Professor Peter Horby, a scientific adviser to the government, said rising global connectivity was "increasing the odds" of future outbreaks.