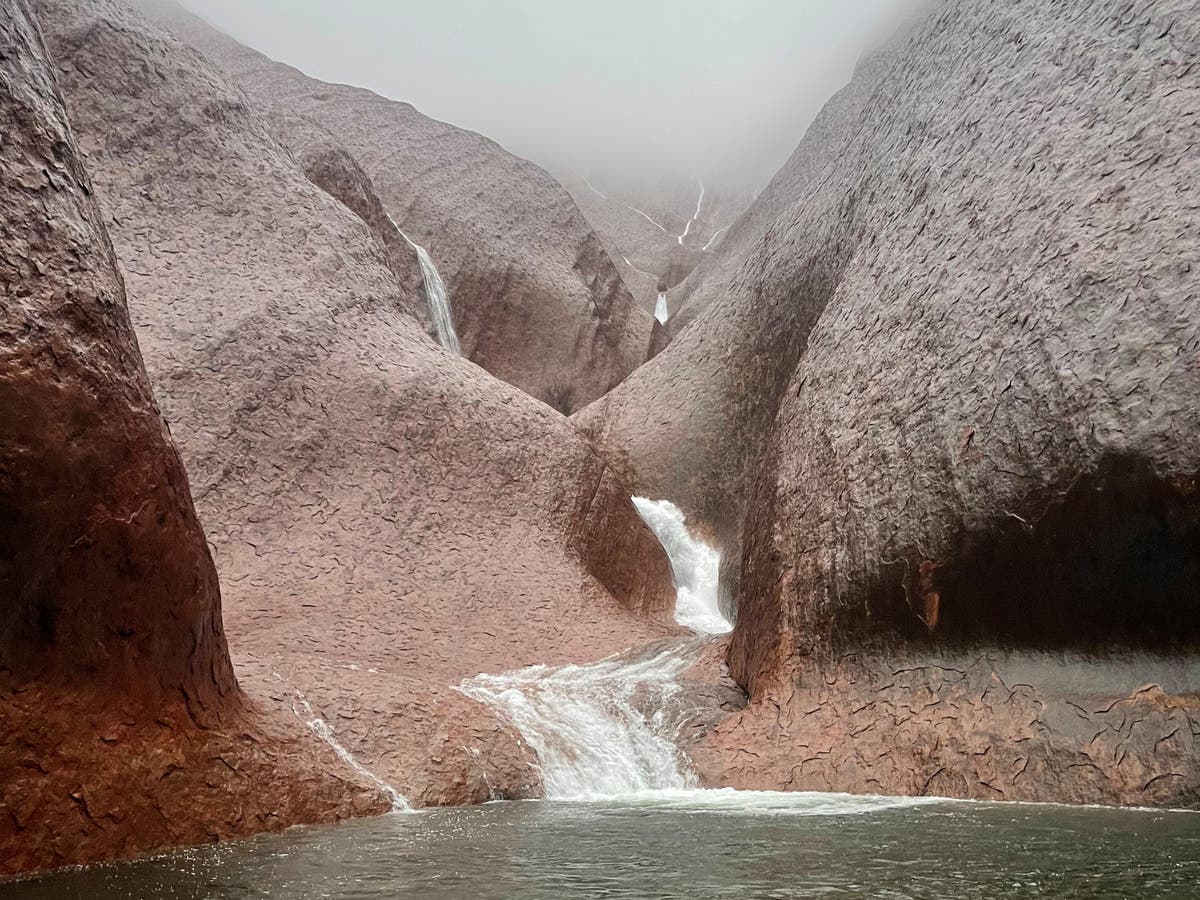 Uluru, one of Australia's most recognisable landmarks and UNESCO world heritage sites, received 46mm of rain over the weekend, Uluru-Kata Tjuta National Park staff said on social media.
Tourists flocked to the national part to catch a glimpse of the rare phenomenon on Wednesday.
In a social media post, Uluru-Kata Tjuta National Park staff said: "Over the weekend Uluru received more than 46mm of rain.
"The unique and extraordinary weather event saw tourists and locals alike flocking to the National Park to get a glimpse of the full flowing waterfalls.
"As the temperature drops and a fog encompasses Uluru, the arid desert explodes with colour and life.
"Rainwater on the rock's surface causes it to change colour. From dark burgundy to shining silver and even black, every side of Uluru takes a different shade, making this spectacle a photographer's delight. Following the rain, desert plants bloom and many animals emerge to mate and feed."
They also urged those hoping to visit to check weather conditions beforehand visiting the park. "If it's flooded," they said, "forget it."
New South Wales, where 18,000 people have been evacuated, is currently seeing the worst floods in 50 years, Australian prime minister Scott Morrison has said.
Yesterday, New South Wales premier Gladys Berejiklian said 38 regions have been declared disaster zones.
She said: "I don't know any time in a state history where we have had these extreme weather conditions in such quick succession in the middle of a pandemic."