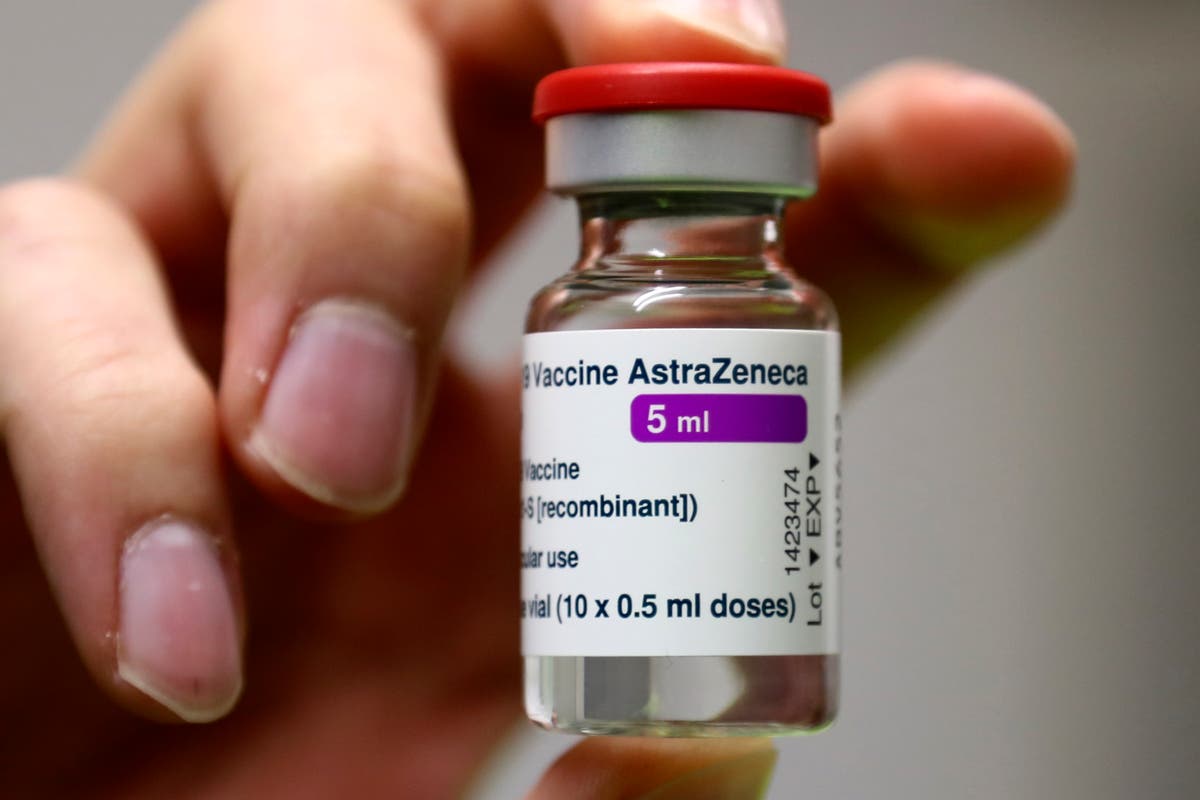 Unions have hit back at a "heavy-handed" and "authoritarian" government proposal to compel care home workers to have a coronavirus vaccine amid fears that low levels of uptake may undermine the fight against Covid-19.
Matt Hancock, the health secretary, confirmed on Tuesday that the government is considering a proposal that would legally require people caring for elderly and vulnerable patients to be vaccinated.
However union bosses have said care workers should not be "strong-armed or bullied" into having the jab with threats of legal action.
While more than 90 per cent of residents in care homes have had the vaccine, among staff the figure is closer to 75 per cent.
The GMB union's social care officer, Kelly Andrews, said making the jab mandatory would risk undermining already fragile trust in government in a sector that has been on the front line of the pandemic.
Around one in 14 patients in care homes died last year as Covid-19 spread rapidly among the elderly.
Ms Andrews said the union is encouraging members to get vaccinated as soon as they can, but criticised the proposal being considered by ministers.
"In the last twelve months since the first national lockdown, care workers have had to deal with the fallout from a litany of failures from the Government," she said.
"The PPE scandal, the shifting of vulnerable hospital patients into care homes, the reams of conflicting guidance that government have put out.
"The least they could do through the vaccine rollout is try to gain the confidence of the workforce and work with us to remove the barriers to getting vaccinated. A voluntary line of action which ensures care workers get full sick pay for potential vaccination side effects, support services to talk through workers concerns.
"This heavy handed, we-know-best approach will cause unnecessary anxiety and discontent when our care workers are still fighting the pandemic.
"We need our care workers valued, recognised and rewarded – not strong armed or bullied with threats of the law."
Unison Christina McAnea said the government's proposal risked "turning the clock back to Victorian times".
"All those who can have the vaccine should. That's clear. But the key to getting the numbers up is for employers, unions and the government to work together.
She called for advertising and education programmes to be used instead of legal enforcement.
"The slow take-up rate in care across England is a disastrous consequence of the fragmented way the sector is organised," Ms McAnea said. "It's no accident that far higher numbers of NHS workers and care staff in Scotland have been jabbed."
She added: "Nervous staff need extra time. They must be encouraged to talk to colleagues who've had their jab and be persuaded there's nothing to fear. Clear information to counter the anti-vax nonsense on social media is essential too.
"Mandatory vaccines smack of a bygone age or of authoritarian regimes. The care sector is already in crisis. It needs to hold on to staff, not give people another reason to take better paid jobs elsewhere."