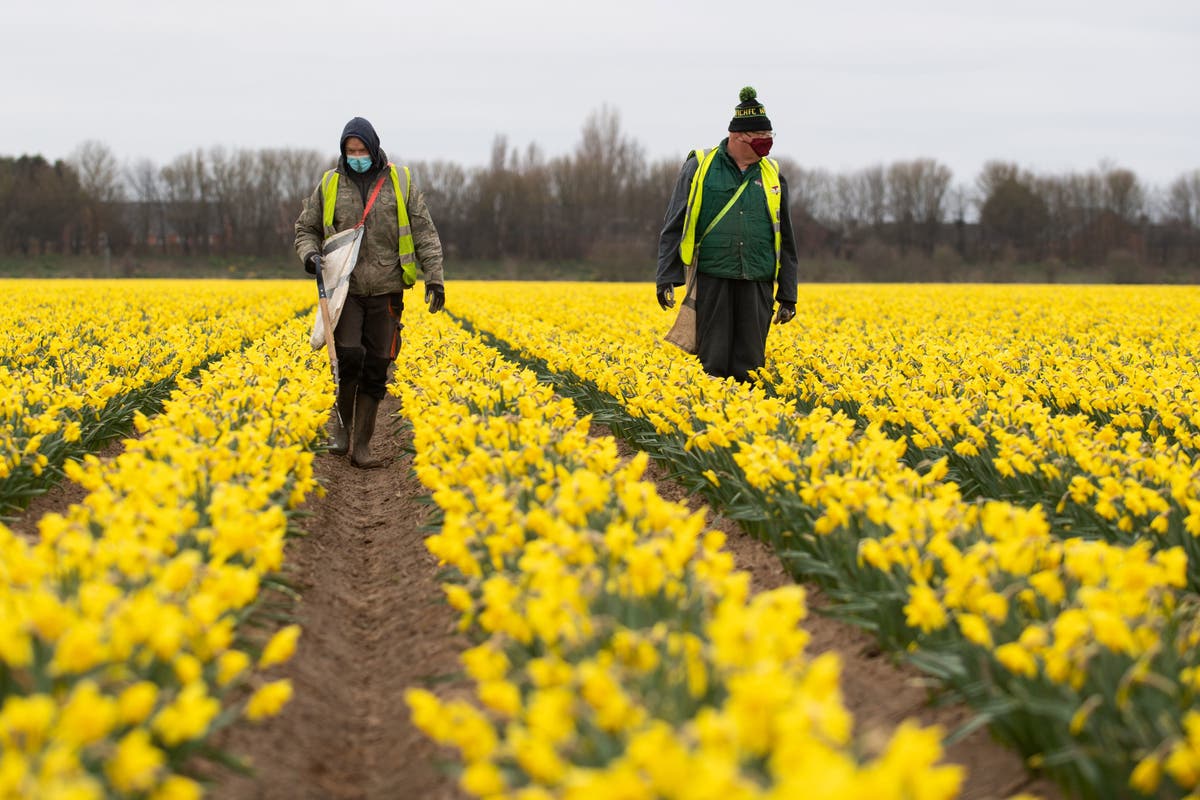 The unexpected drop of 0.1 per cent from a five-year high of 5.1 per cent in the October-December period came as the ONS revealed the number of workers on UK payrolls increased for the third month in a row in February.
However the unemployment rate is still 1.1 per cent higher than a year earlier and the number of workers on UK payrolls has fallen by nearly 700,000 since the start of the pandemic.
Of that decrease, close to two-thirds has been among those aged under-25 and almost a third has been in London.
Overall there were 693,000 fewer workers on payrolls than in February 2020, with more than half – 368,000 jobs – lost in the hospitality sector as lockdowns forced many businesses to close.
The ONS said that 123,000 payroll jobs were also lost in the hard-hit retail sector.
However there were 68,000 more people were in payrolled employment last month compared with January – the third consecutive monthly increase.
Over the November to January period, an estimated 1.7 million people were unemployed, up 360,000 on the same three months a year earlier.
The ONS said the number of people temporarily away from work because of the pandemic and receiving no pay had fallen since its peak in April and May last year, although it has increased slightly over the last three months.
Sam Beckett, ONS head of economic statistics, said: "After yet another monthly increase, there were almost 200,000 more employees on payroll in February than three months earlier, although that is still nearly 700,000 down from the start of the pandemic."


UK news in pictures
Show all 50
Rishi Sunak, the chancellor, said: "Coronavirus has caused one of the largest labour market shocks this country has ever faced, which is why protecting, supporting and creating jobs has been my focus throughout this crisis.
"We have taken decisive action with a £352bn package of support. The continued success of the vaccine rollout provides us with hope for the future."
Mims Davies, employment minister, said: "Today's figures highlight the challenges facing us on our road to recovery, but there is reason for optimism with more workers on payrolls and over half a million vacancies out there."