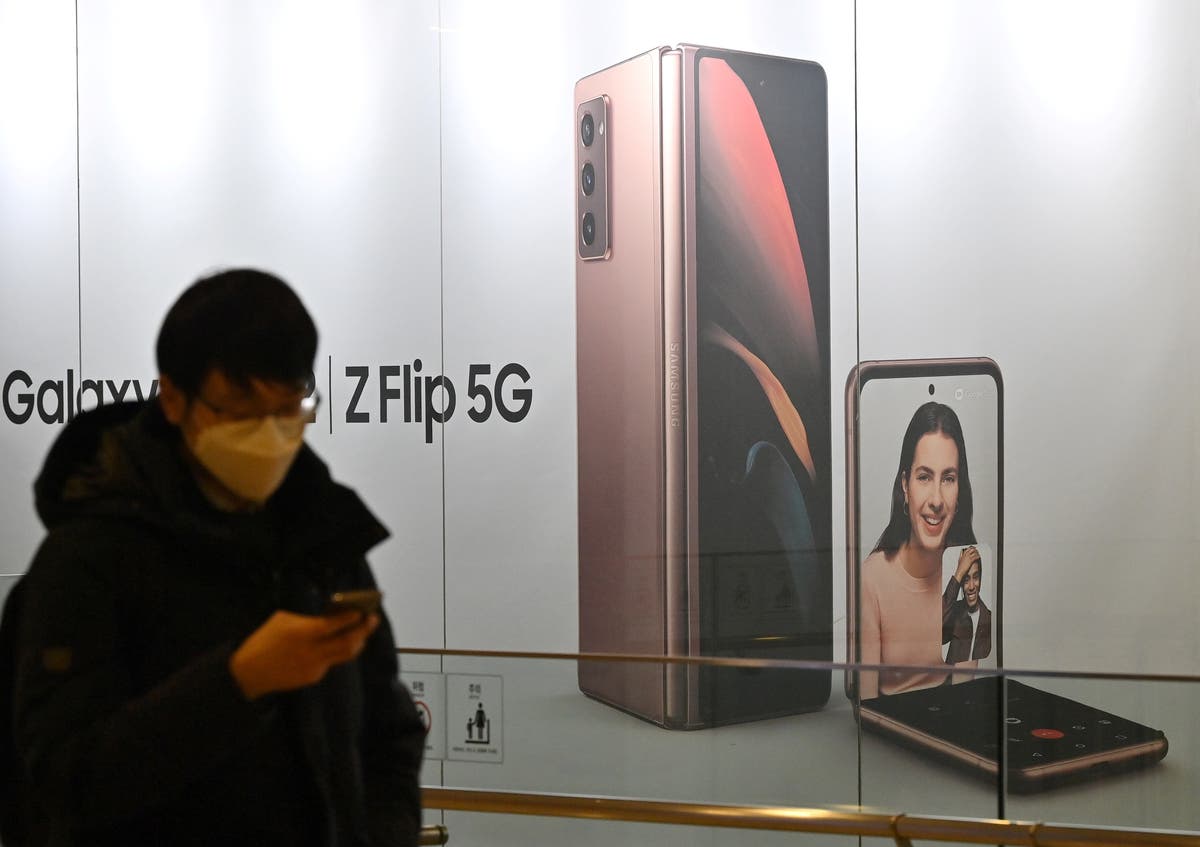 Samsung is reportedly making a new, double-folding version of its Galaxy Z Fold smartphone.
The South Korean tech giant will release the new versions of its Galaxy Z Flip clamshell and Galaxy Z Fold this year, according to sources speaking to Nikkei Asia.
The company also wants to boost the number of Galaxy Z Fold devices to a similar level to its existing Galaxy Note range.
The focus on foldable phones is apparently aimed at differentiating the range of devices that Samsung offers, as well as the devices' high price point – and therefore increased profit margins.
"The suspension of the Note series was pretty much decided last year. The company wants to bet more on foldable phones that have much higher prices with distinctive designs," one of the people familiar with the matter said.
Samsung had reportedly "long struggled to differentiate its two premium phone series, the Galaxy S and Note, which are often set for the first half of the year and the second half, respectively", a source said.
"The company is thinking to use foldable phones as a key differentiator and hopefully to replace its Note series in some ways."
Samsung did not respond to The Independent's request for comment before publication.
While details of the double-folding phone are still yet to be finalised, the sources said it would feature a more app-friendly design. This is something that many have criticised Android over; despite the high number of tablets, and foldable phones available, the Android interface on a larger screen is simply not as good as Apple's iPadOS.
"The design is set to make the unfolded screen aspect ratio be in line with the mainstream ratio of 16:9 or 18:9, so more video games and other apps could run more smoothly with better resolutions on the device," one person with knowledge of Samsung's development said.
Like Samsung, it is also struggling with chip concerns, however this is due to the sanctions the United States has placed on the company due to claimed national security concerns.