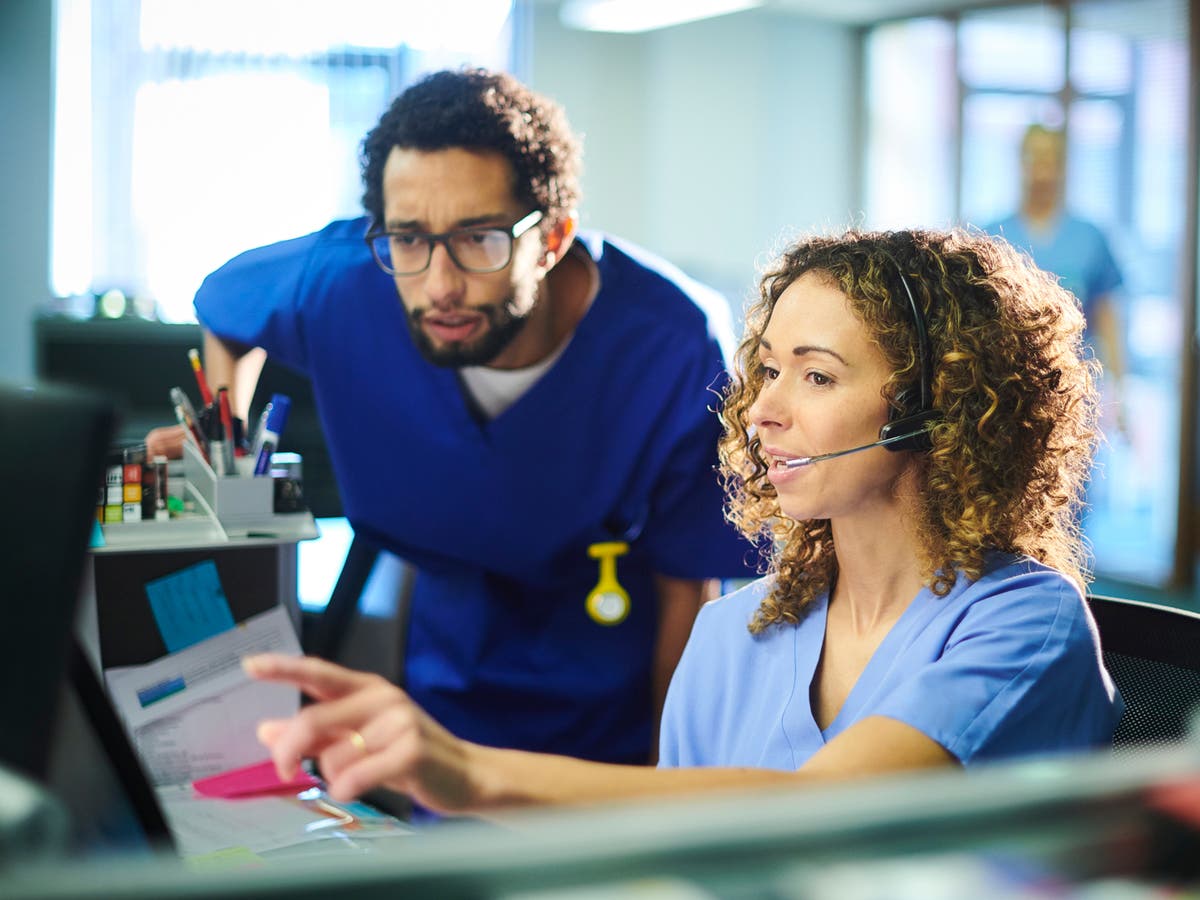 Long delays for coronavirus patients to get through to NHS 111 call handlers while other seriously ill patients were told to stay at home have prompted a safety watchdog to launch an investigation of the phone triage service.
During the pandemic the NHS 111 service set up a dedicated Covid-19 Clinical Assessment Service (CCAS) but concerns over the safety of advice given to patients saw nurses and non-medical staff stopped from taking patient calls in August last year.
The service has handled hundreds of thousands of calls since it was established last year.
Now concerns from a number of patients and families have led the independent HSIB to launch a review of the service and to identify any learning and improvements.
HSIB told The Independent the investigation was at an early stage and it was not yet certain of any direct link to patient harm.
It said the number of patient cases could grow but that it had initial family concerns related to difficulties getting through to NHS 111, long delays in getting clinical call backs after an initial triage call and concerns that some patients were told to stay at home when they were seriously ill.
A spokesperson said: "Following concerns brought to us via the chair of our citizen's partnership, we undertook focus groups with members of the public to explore the issues raised around the NHS 111 response to callers with potential Covid-19 symptoms.
"Those initial focus groups have helped to shape the direction of the investigation and we are now looking at several reference cases, rather than a single incident, to establish what the national learning is for the NHS 111 service.
"As the investigation progresses, we will carry out further focus groups to ensure that the public perspective is integrated fully into our investigation."
NHS 111 is a 24 hour telephone service for patients seeking initial advice and information. It can direct patients to A&E and arrange for senior clinicians and nurses to speak with patients where they may be at risk.
During the pandemic NHS 111 launched a Covid response service using an algorithm which triggered a review by the Covid clinical assessment service in some patients.
CCAS was primarily made up of GPs but did use some nurses and allied health professionals such as paramedics and physiotherapists.
More than 1,000 GPs signed up for the service, including retired staff and agency workers, as well as NHS employees.
HSIB said some patients with Covid may also have been treated by core NHS 111 staff instead of CCAS. Its investigation will look at both systems.
In August last year nurses and non-clinical staff were stopped from giving advice to patients after an audit of calls to the assessment service found more than 60 per cent were potentially unsafe for patients.
At least one patient may have come to harm as a result of the way their assessment was handled.
NHS England was approached for comment.