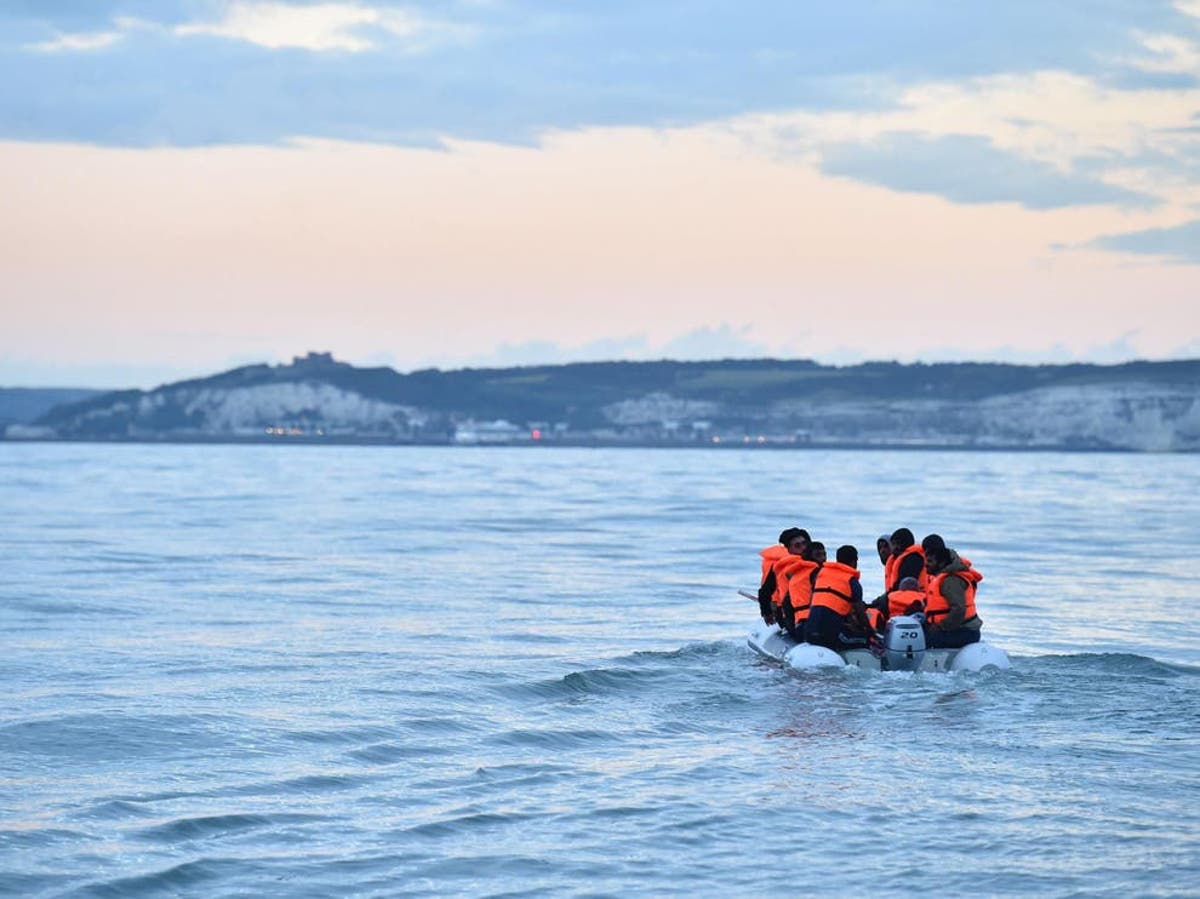 Priti Patel's plans for a new asylum system would create a "dangerous and fragmented" process that places vulnerable refugees at risk of deportation at any time, it has been warned.
As part of an overhaul of the immigration and asylum system, the home secretary is to unveil plans that will see genuine refugees who arrive in Britain via unauthorised routes denied an automatic right to asylum.
Instead, they will be regularly reassessed for removal from the country, as well as having their family reunion rights and access to benefits limited.
The proposals have been touted as "firm but fair" by the government – but lawyers and charities warn the plans risk "tearing up refugee law" and would have the "cruel" effect of leaving traumatised people in a prolonged state of uncertainty.
The majority of people granted refugee status in the UK arrive via unauthorised routes. In 2019, only around one in five grants of protection arrived through the government's designated resettlement schemes.
However, Ms Patel says that under the new plans, those who are assessed as being in genuine need of protection but have not arrived via the legal routes would not have immediate entry into the asylum programme.
Instead of being granted refugee status, they would receive a "new temporary protection status", which has been likened to Temporary Protection Visas (TVPs).
The visas were introduced in Australia in 2014 for successful asylum applicants who arrive without a prior valid visa and have been criticised for creating a "second class" of refugees.
But the home secretary said the new rules would mean access to the UK's asylum system is based on "genuine need of refuge" rather than "the ability to pay people smugglers".
Ms Patel's "immigration overhaul" comes following a rise in asylum seekers reaching the UK in small boats since 2018. However, overall asylum claims have fallen considerably in the last two decades, and applications fell by 20 per cent last year.
The Home Office said the changes would include plans to "clarify" the standard on what qualifies as a "well-founded fear of persecution" and make it "much harder" for people to be granted refugee status based on "unsubstantiated" claims. It is not clear what this will mean in practice.
And the department plans to introduce "tougher, more accurate" age assessments of asylum seekers to prevent adult migrants posing as children – though experts warn that even under current age assessment processes children are wrongly identified as adults.
The new measures also include tougher criminal offences for those attempting to enter the UK illegally, introducing life sentences for people smugglers, according to the Home Office.
Ms Patel said the UK would continue to resettle refugees in need of protection through its "already generous" refugee routes which are to be widened out onto a more global scale and "prioritise" persecuted minorities and emerging international crises.
Outlining the policies in a briefing to journalists, the home secretary said: "I make no apology for these actions being firm, but as they will also save lives and target people smugglers, they are also undeniably fair."
Enver Solomon, chief executive of the Refugee Council, warned that the Home Office was effectively creating a "two-tier system" where some refugees are "unfairly punished" for the way they are able to get to the UK – which he described as "wholly unjust".
"The government is seeking to unjustly differentiate between the deserving and undeserving refugee […] The reality is that, when faced with upheaval, ordinary people are forced to take extraordinary measures and do not have a choice about how they seek safety," he said.
Sonia Lenegan, of the Immigration Law Practitioners' Association, described the measures as "cruel", saying they would leave "traumatised people with an uncertain, temporary form of status" and "completely undermine" their ability to integrate into the UK.
Satbir Singh, chief executive for the Joint Council for the Welfare of Immigrants, said the overall effect of the plan was a "chaotic, dangerous and fragmented" asylum system which would only make journeys into the UK "more perilous".
As part of the system "overhaul", the Home Office also plans to introduce "reception centres" for asylum seekers to provide them with "simple, safe and secure accommodation" while their claims are being processed.
The proposed changes to age assessments will make the process more "rigorous", and will include the introduction of a National Age Assessment Board, the Home Office said.
Patricia Durr, chief executive officer of ECPAT UK, which supports asylum-seeking children, said: "We are concerned that even under current procedures, young people are wrongly identified as adults.
"The new proposals must ensure all safeguards are in place to prevent children from being treated as adults and placed in dangerous situations."