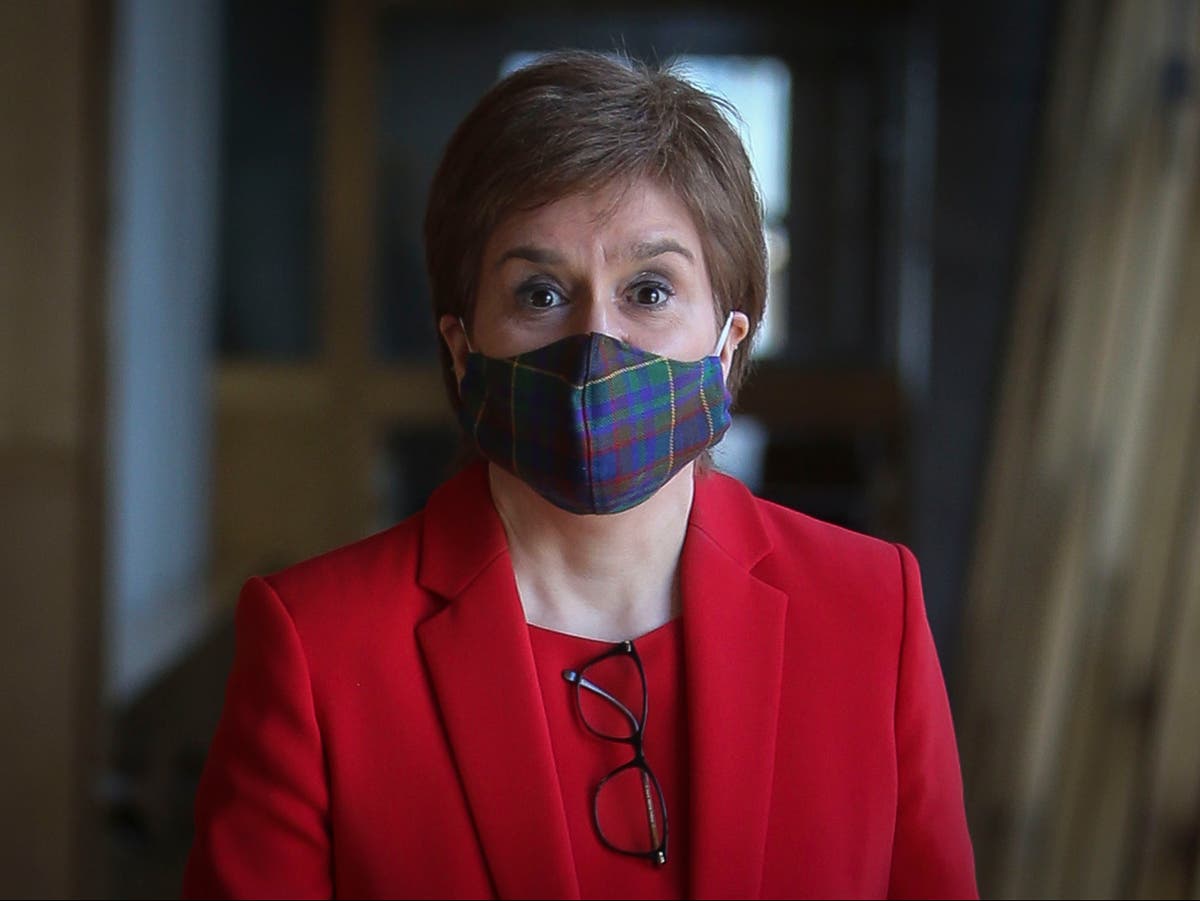 Nicola Sturgeon reacts as inquiry finds she did not breach ministerial code
Nicola Sturgeon misled MSPs on a Holyrood committee, which was investigating her role into the government's unlawful handling of harassment allegations against Alex Salmond, a new report has concluded.
Members probing the Scottish government's botched inspection of Mr Salmond said they "find it hard to believe" that Ms Sturgeon had "no knowledge of any concerns about inappropriate behaviour on the part of Mr Salmond prior to November 2017", as she has said.
"If she did have such knowledge, then she should have acted upon it," the report states. "If she did have such knowledge, then she has misled the committee."
The four SNP members of the committee disagreed with this statement, saying it "does not distinguish between bullying behaviour and sexual harassment". They also had differing views to the report's finding that Ms Sturgeon lied about a meeting in April 2018.
It comes after separate findings on Monday, by James Hamilton QC, which judged Ms Sturgeon had not breached the ministerial code over her role in one of the biggest scandals to ever hit Scottish parliament.
Ms Sturgeon is set to face a vote of no confidence at Holyrood later today, with Scottish Tory leader Douglas Ross insisting it was "up to the Scottish parliament to decide if the first minister has been misleading". But the SNP leader is expected to survive the vote because the Scottish Greens have already said they will not support such a motion.