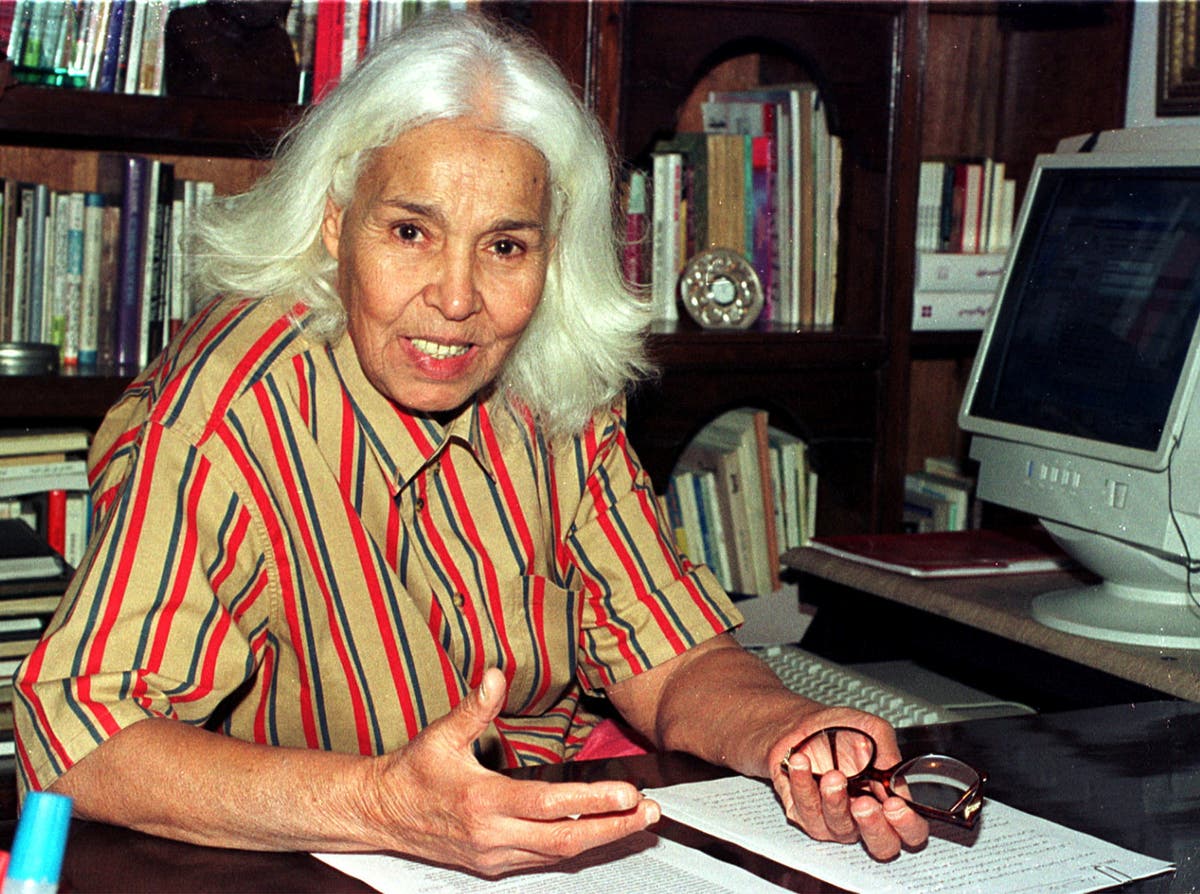 Egypt's renowned feminist, psychiatrist and writer, Nawal El Saadawi has died of age-related health problems in Cairo at the age of 89, officials have reported.
Ms El Saadawi's writings have caused controversy for many years, in an otherwise very conservative society.
She was born in 1931 in a village on the Nile delta, just north of the country's capital, Cairo. She was one of nine children born to her government official father and mother from a wealthy background.
Having studied medicine at Cairo University, as well as Columbia University, New York, Ms El Saadawi worked as a doctor before specialising in psychiatry. She also went on to lecture at universities and write both books and in newspapers.
She later went on to become director of public health in Egypt but was dismissed from her job at the Health Ministry having published her book, Women and Sex.
The controversial book was published in 1972 and addressed issues such as the sexual oppression of women. The book also fought to raise awareness and rally against female genital mutilation (FGM), which Ms El Saadawi was subjected to at the age of six.
She campaigned against FGM throughout her life, saying that it was used in the oppression of women. The practice was eventually banned in Egypt in 2008 but Ms El Saadawi continued to call out its prevalence in the country, even when outlawed.
She also founded her own magazine named Health, which was closed down in 1973.
During a wide political crackdown by then-President Anwar Sadat, in 1981, she was jailed for two months. While imprisoned, Ms El Saadawi used the time to write yet another book named Memoirs from the Women's Prison, using a roll of toilet paper and an eyebrow pencil to record her experiences.
After the assassination of President Sadat, she was released but her work remained censored in Egypt and books banned.
Following this, she received death threats from religious fundamentalists and eventually moved to the US where she continued her campaigning. Here she fought against religion, colonialism and western hypocrisy. She also campaigned against both the Muslim veil and also make-up and revealing clothes, managing to upset fellow feminists.
Having faced numerous death threats she said: "I write in Arabic. All my books are in Arabic and then they are translated. My role is to change my people."
Although controversial, Ms El Saadawi gained much recognition around the world and her books were translated into over 40 different languages.
On her return to Egypt in 1996, she soon caused a stir. She stood as a presidential candidate in the election in 2004 and was present in Cairo's Tahrir Square for the 2011 uprising against President Hosni Mubarak.
She spent her later years in Cairo, near to her children.
Ms El Saadawi was the founder and head of the Arab Women's Solidarity Association as well as cofounder of the Arab Association for Human Rights.
In 2005, she received the Inana International Prize in Belgium, a year after she received the North-South prize from the Council of Europe.
In 2020, she was named on Time Magazine's 100 Women of the Year list.
As papers around the world reported her death, some going as far as to compare her to French author Simone de Beauvoir, Ms El Saadawi's Facebook page simply wrote: "I will die, and you will die. The important thing is how to live until you die."
Egypt's culture minister, Inas Abdel-Dayem, mourned her death, saying that her words and writing had given rise to a great intellectual movement.
Ms El Saadawi was married three times. She is survived by a daughter and a son.