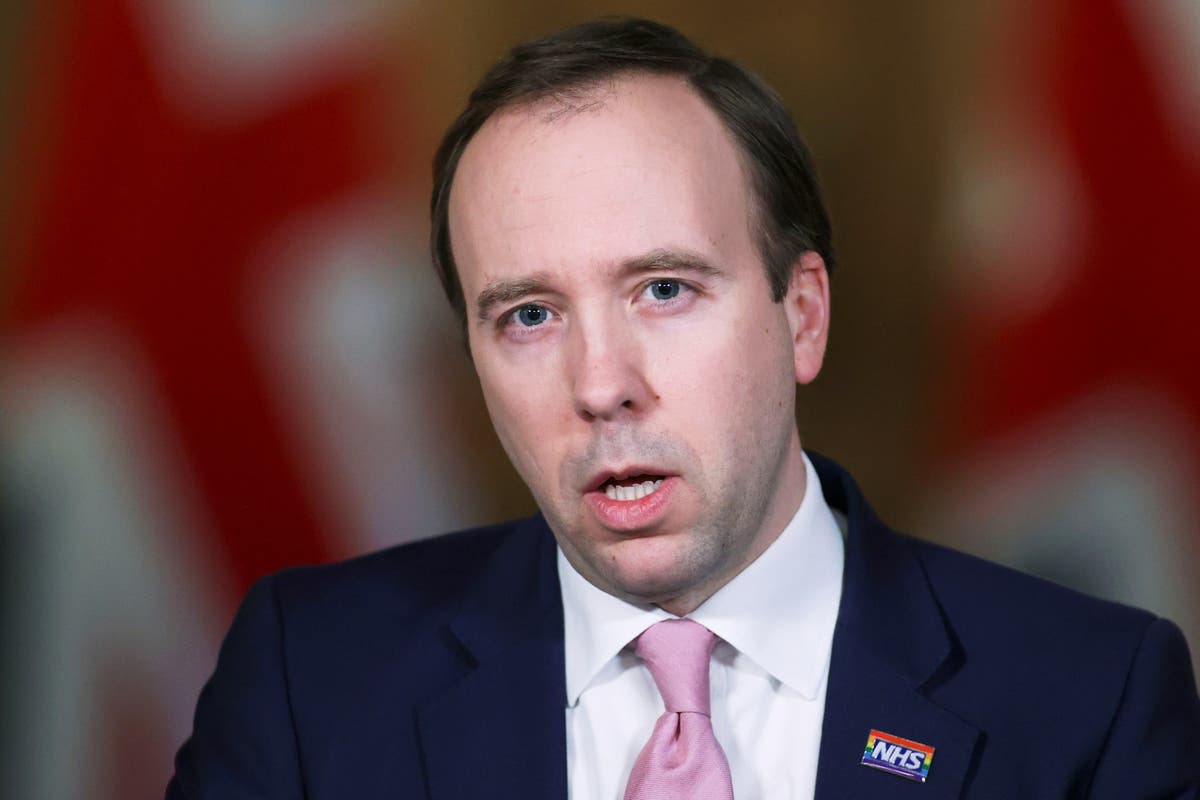 Matt Hancock has said he "regrets all of the deaths" when asked to reflect on the pandemic a year after the first Covid lockdown was introduced in the UK.
Speaking a year to the day since Boris Johnson issued a stay-at-home order, the health secretary told ITV's Good Morning Britain he remembered learning of the UK's first death from the disease.
"I regret all of the deaths," he added. "I remember the very first one, and I remember feeling a deep sense of loss, and actually I found out about it when I was here at home, and sitting down, and that really hit me."
The official death toll has now passed 126,000 – the highest in Europe and the fifth-highest worldwide.
Ministers faced criticism for delaying the first lockdown, with Italy, Spain and most of the continent acting first.
The delay, many argue, led to the UK recording the most deaths in Europe during the first wave of the pandemic. Britain was also slow to adopt rules on wearing masks in public spaces.
Further delays in reimposing nationwide lockdowns following the easing of restrictions over the summer and autumn were similarly blamed for exacerbating the country's high coronavirus death toll.
By the time a third lockdown was ordered just before Christmas, a new, more contagious variant of the virus first identified in southeast England was becoming the dominant strain. January turned out to be the UK's deadliest month of the pandemic.
Speaking to the BBC's Breakfast programme, Mr Hancock said: "I think the last year has been probably the hardest year in a generation.
"This crisis has touched everybody. My first thoughts go to those who've lost loved ones. The impact of that is permanent, I know that from my family.
"And, obviously, it's vital that we are constantly learning and constantly looking at the evidence, listening to scientific advisers, listening to all of the advice and looking at what has happened and how we can improve the response throughout that."