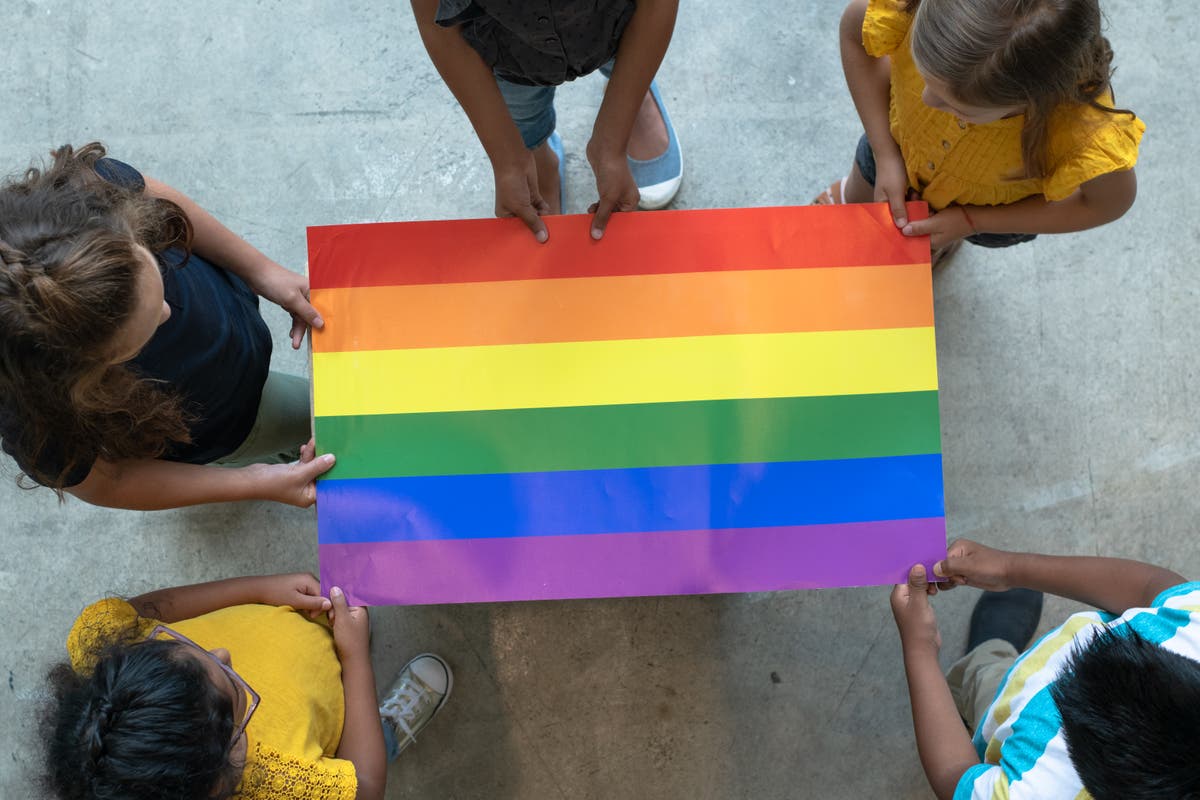 The likelihood of dependency was higher among all children who were able to claim free school meals compared to those not eligible, according to a survey of secondary school pupils.
But the figure was higher still when narrowed down to children on free school meals who also identified as LGBT+, the data, shared with The Independent, shows.
Nine per cent of this group said they were experiencing or had experienced alcohol or drug dependency in a survey commissioned by Just like Us, a charity which supports LGBT+ young people.
This was three times higher than the figure for children not eligible for free school meals, which stood at three per cent.
Meanwhile, six per cent of pupils on free school meals in the survey said they were suffering or had suffered in the past from alcohol or drug problems, according to the research seen by The Independent.
The survey of around 3,000 secondary school pupils also found 62 per cent of those on free school meals said their mental health had deteriorated since the coronavirus pandemic began, compared to 56 per cent of their wealthier peers.
But for LGBT+ pupils on free school meals, even more – over three quarters – said their mental health had got worse over the pandemic in the survey, which was carried out by market research firm Cibyl last December and January.
Dominic Arnall, chief executive at Just Like Us, told The Independent the charity was "really concerned" by their latest findings.
He said the data shows "secondary school pupils who are LGBT+ and eligible for free school meals are facing significantly higher rates of mental health struggles".
Research has previously found increased levels of common mental health problems – including depression and anxiety – among LGBT+ people, while the impacts of discrimination and marginalisation are "well established", according to Public Health England.
Around 65 per cent of the poorest LGBT+ pupils said they worried daily about their mental health, compared to 45 per cent of all pupils on free school meals, and 35 per cent of those not on free school meals, the data – which forms part of an upcoming report into inclusive education and LGBT+ young people – shows.
The survey found one in three secondary school-aged respondents who were both LGBT+ and on free school meals said they were experiencing "daily tensions" in the place they were living.
This was higher than for all those on free school meals – 26 per cent – and those not eligible, which stood at 16 per cent.
Wendy Robinson from Childline, a child counselling service, told The Independent it has been a "very difficult time for young people", with more than 61,000 counselling sessions on mental health and emotional wellbeing carried out since last spring's lockdown.
"The increased pressure and time spent in the home can be particularly hard for LGBT+ young people who may have felt cut off from their usual support networks and friends," Childline's head of service said.
Mia, a 15-year-old student who goes to school in Liverpool, said: "I have friends who are LGBT+ and they say being at home has been loads more difficult in lockdown."
She said she thought a lot of young people's mental health depended on parents' attitudes towards their sexuality, adding her mother knows she is LGBT+ and is accepting, which "stops tension in the house".
Back in 2018, researchers looking into the mental health of LGBT+ and non-LGBT+ young people found symptoms of depression were far more prevalent at the age of 10 among those in sexual minorities.