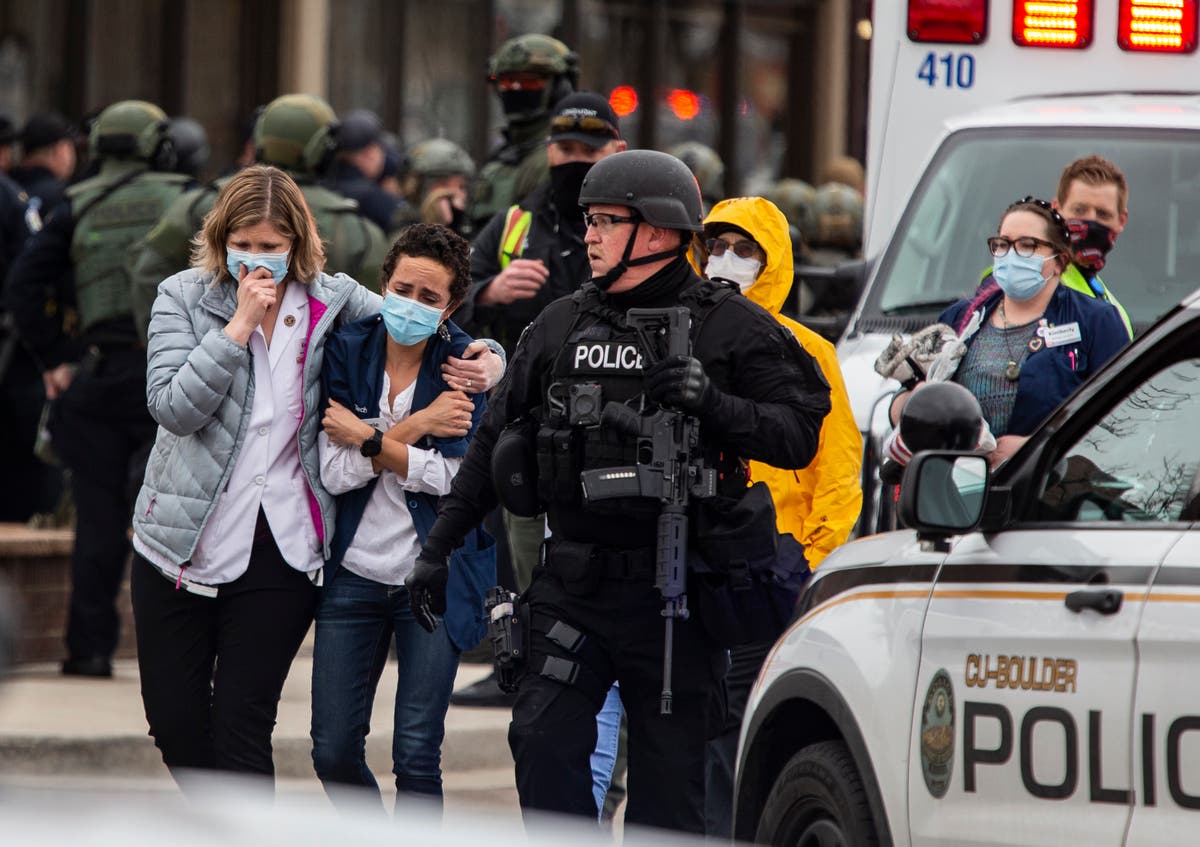 Suspect Ahmad Al Aliwi Alissa used an AR-15 rifle in the shooting, a semiautomatic, military-style weapon common in mass shootings, according to a police official who spoke anonymously with the AP.
Arrest documents released on Tuesday do not describe where the gun itself was purchased, but include details from the man's family about his interest in guns.
His sister-in-law, whose name has been redacted, told investigators Mr Alissa "was seen playing with a gun she thought looked like a 'machine gun'" two days before the attack.
Two other individuals, their names also redacted, "were upset with Alissa for playing with the gun in the house and took the gun," according to an affidavit.
Mr Alissa's family told investigators they believed he was mentally ill, and sometimes had delusions that people were following or chasing him.
Following news of the shooting, top Democrats like Joe Biden and former president Obama have renewed their push for more gun control regulations. The issue was a major focus of their time together in the White House, which generated a number of executive actions but failed to achieve the deeper overhaul of gun-ownership in the US both were seeking.
"This is not and should not be a partisan issue. This is an American issue," Mr Biden said on Tuesday, throwing his weight behind two bills that recently passed the House of Representatives which would expand universal background checks to cover private gun sales, and calling for a renewed ban on "assault weapons," which were outlawed prior to 2004.
"We can ban assault weapons and high capacity magazines in this country once again," he said. "I got that done when I was a senator. It passed. It was law for the longest time and brought down these mass killings. We should do it again," he added.
Mr Biden's former Oval Office colleague Barack Obama singled out those in opposition to more gun control, who have largely been Republicans, as cowards.
"We can overcome opposition by cowardly politicians and the pressure of a gun lobby that opposes any limit on the ability of anyone to assemble an arsenal," he said in a statement on Tuesday. "We can, and we must."
In many of the deadliest shootings in US history, the perpetrator used an assault rifle of some kind, including the killings in Sandy Hook, San Bernardino, Columbine, Las Vegas and Parkland.