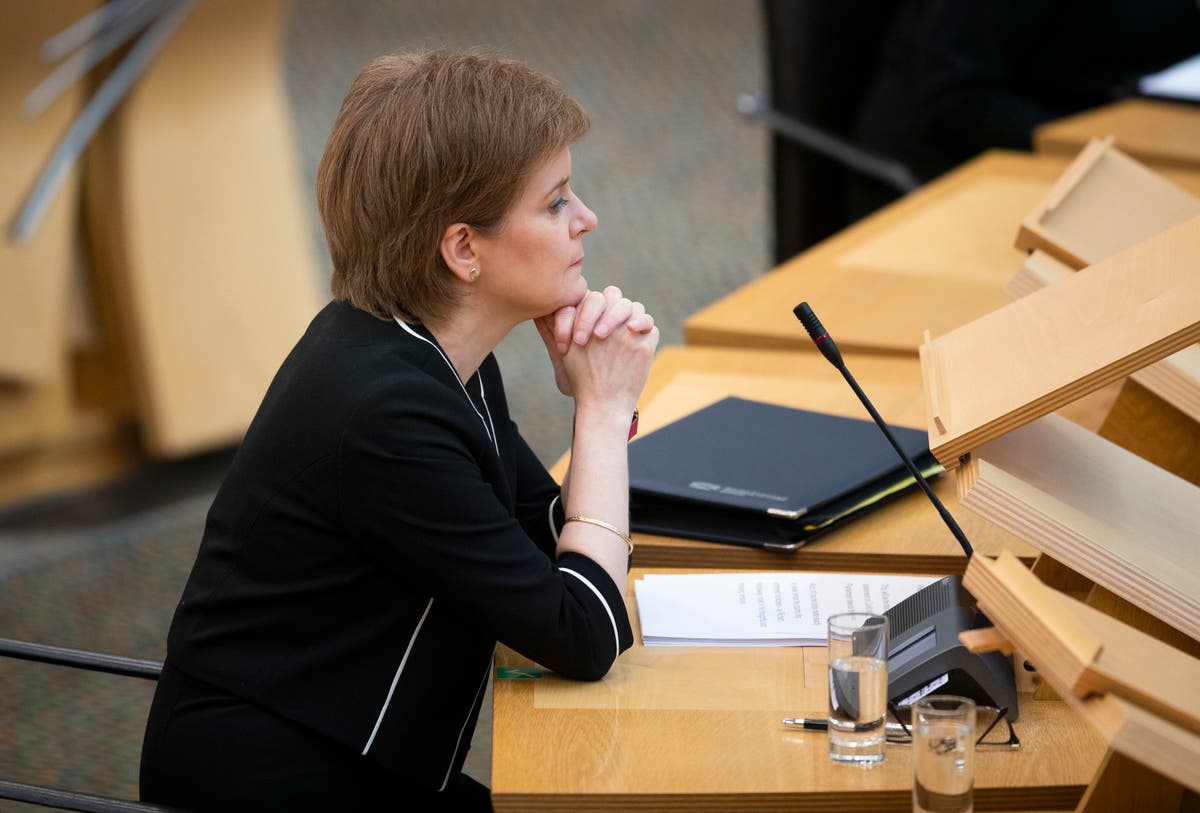 A Conservative attempt to unseat her – despite the first minister being cleared of breaching the ministerial code by an independent investigation – was easily defeated at Holyrood by 65 votes to 31.
Before the vote, a defiant Ms Sturgeon told her critics: "If you think you can bully me out of office, you are mistaken."
Turning on the Tories, she said: "There are some in this chamber who decided before a single word of evidence was said that I was guilty in relation to the handling of complaints against the former first minister."
She had admitted not giving Holyrood the full picture about when she first heard about an investigation, in 2017, but her account of having forgotten about it was believed.
"I find it difficult to think of any convincing reason why, if she had in fact recalled the meeting, she would have deliberately concealed it while disclosing all the conversations she had had with Mr Salmond," Mr Hamilton concluded.
In the parliament, the Tory leader Ruth Davidson pointed to the separate conclusions of a Holyrood committee that the first minister had misled parliament.
"Nothing can erase that fact, however inconvenient it is to the first minister and her supporters," she said.
"And let's remember, that by misleading this Scottish parliament, she misled the people of Scotland too.
"No first minister who truly wanted to live up to the ideals of this parliament should feel able to continue in post after having been judged guilty of misleading it."
But Ms Sturgeon insisted she was "at peace with my own conscience", saying: "In recent months I have faced allegations of conspiracy against, collusion with and cover-up on behalf of Alex Salmond.
"None of that is supported by evidence because none of that is true," she said, while asserting that everything was done correctly.
"I am clear in my mind that I acted appropriately and that I made the right judgements overall, and I reject entirely any suggestion of misleading this parliament," Ms Sturgeon said
And, on mistakes made in the handling of the complaints, she added: "Once again I want to apologise unreservedly to the women who were let down as a result of that."
She vowed to regain "trust" so that "anyone in future who considers that they have suffered sexual harassment has the confidence to come forward and know that their concerns will be listened to and addressed".