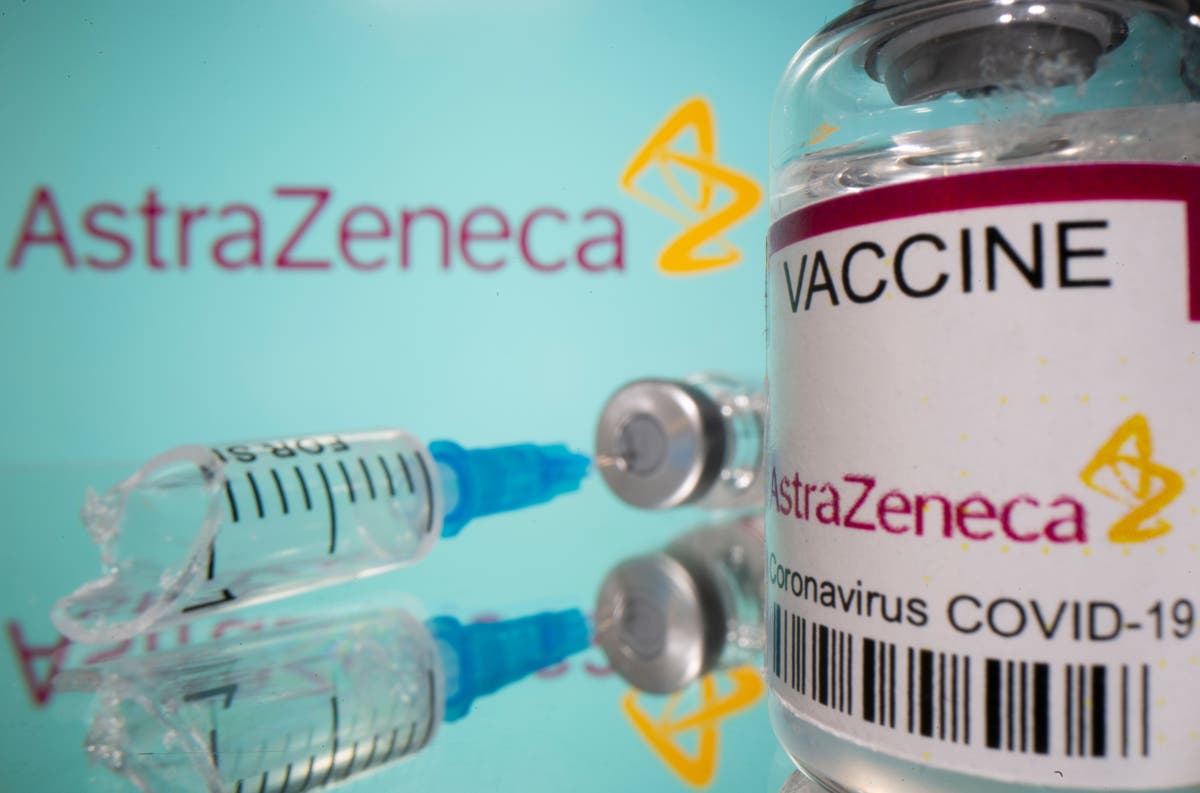 A "vaccine war" with the EU risks undermining the UK's escape from coronavirus by allowing mutant variants of the disease to develop on the continent, Boris Johnson has been warned.
It came as the prime minister acknowledged that any third wave of Covid-19 in continental Europe would "wash up on our shores as well".
Medical experts also warned that even with more than half the adult population having received at least one jab, it remains "inevitable" that the UK will face further waves of the disease, driven by "escape variants".
Mr Johnson is engaged in a last-ditch drive to see off a threatened EU ban on vaccine exports to the UK, speaking to German chancellor Angela Merkel and French president Emmanuel Macron by telephone ahead of a crucial EU summit on Thursday.
As Whitehall sources said the UK wanted to "turn down the temperature" on the issue, the prime minister said he was "reassured" that EU leaders were not looking for a "blockade".
But EU sources turned their fire on AstraZeneca, the global pharmaceutical giant producing the widely-used Oxford vaccine, with one official saying: "The UK is not to blame. The EU is not to blame. It's about everyone finding agreement with a company that has been over-selling its production capacity. AstraZeneca has to deliver doses to its EU customers."
As the UK passed 30 million administered vaccines, a leading communicable disease expert said that fighting with Europe over supplies was against the UK's own self-interest.
Dr Bharat Pankhania of Exeter University told The Independent: "Unless you suppress infection globally, you are not out of the woods. To pursue a policy of wanting the UK to be 75 or 80 per cent immunised before paying attention elsewhere is short-sighted."
The danger of the UK forfeiting the progress made by its successful vaccination campaign by reimporting a mutant strain was heightened by the current spike in cases in countries like France, Germany and Italy, he warned.
"If you allow infections to carry on unabated anywhere, that gives rise to variants and if the variant is able to bypass the protective effect of the vaccine, you are back to square one," he said.
Professor in medicine Paul Hunter, of the University of East Anglia, said it was "inevitable" the UK would face a further wave of Covid-19, though it was unlikely to be as "devastating" as the first and second waves.
"If we manage to keep the new escape variants under control then we should be able to have a reasonably relaxed summer, but these mutations do seem to be spreading in Europe and so could be introduced into the UK when travel restrictions are relaxed," he warned.
The EU has so far administered vaccine shots to only 13 per cent of its population, compared to 44 per cent in the UK – the equivalent of more than half of Britain's adults.
The European Commission, which has coordinated the order of vaccines for all 27 EU countries, said the key point was reciprocity. It had exported some 35 million doses since the end of January, including 10 million to Britain, but Britain had not exported any, despite two UK facilities featuring in the EU contract with AstraZeneca.
An EU official said on Sunday that Brussels was opposing the export to the UK of AstraZeneca doses from the Halix plant in the Netherlands, which is listed as a supplier of vaccines in contracts that AstraZeneca has signed with both the UK and the EU.


UK news in pictures
Show all 50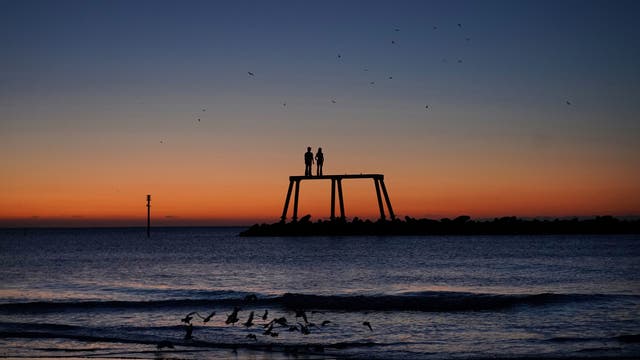 "This is not about banning vaccine exports, this is about making sure that companies deliver on their commitments to the member states and the European Union that are inscribed in the contracts that they have with us," chief commission spokesperson Eric Mamer told a news conference.
He said the European Union was also in talks with Britain on the issue, but did not give further details.
AstraZeneca declined to comment on the row, which blew up as new data from a US-led trial showed that the Oxford product is 79 per cent effective at preventing Covid-19 and offers 100 per cent protection against severe disease.
While France, Germany and Italy support tighter export curbs on countries that do not reciprocate, others including the Netherlands, Belgium and Ireland are more cautious about cutting off the UK.
Irish PM Micheal Martin said any EU restrictions on vaccine exports would be a "retrograde step", which would risk disrupting complex supply chains involving components sourced from around the world.
But he said it was time for London to "stop the argy-bargy" and accept that some doses manufactured in the UK should be making their way to the EU.
Mr Johnson sought to play down the conflict after talks with Ms Merkel and Mr Macron.
"I'm reassured by talking to EU partners over the last few months that they don't want to see blockades, I think that's very important," said the PM.
"Clearly what matters to us in the UK is we get on with the rollout of the vaccine programme. We're on course to do everybody in priority groups … 1-9, all the over-50s, by 15 April – and then we'll just bash on with the roadmap we've set out."
As daily reported UK deaths from Covid dropped to a six-month low of 17, Mr Johnson warned that the country cannot isolate itself from infections spikes across the Channel.
"You can see sadly there is a third wave underway," he said.
"And people in this country should be under no illusions that previous experience has taught us that, when a wave hits our friends, I'm afraid it washes up on our shores as well."
The prime minister's official spokesperson told reporters: "Ursula von der Leyen confirmed earlier this year the focus of their mechanism was on transparency and wasn't intended to restrict exports by companies where they are fulfilling contractual responsibilities.
"We expect the EU to continue to stand by that commitment."