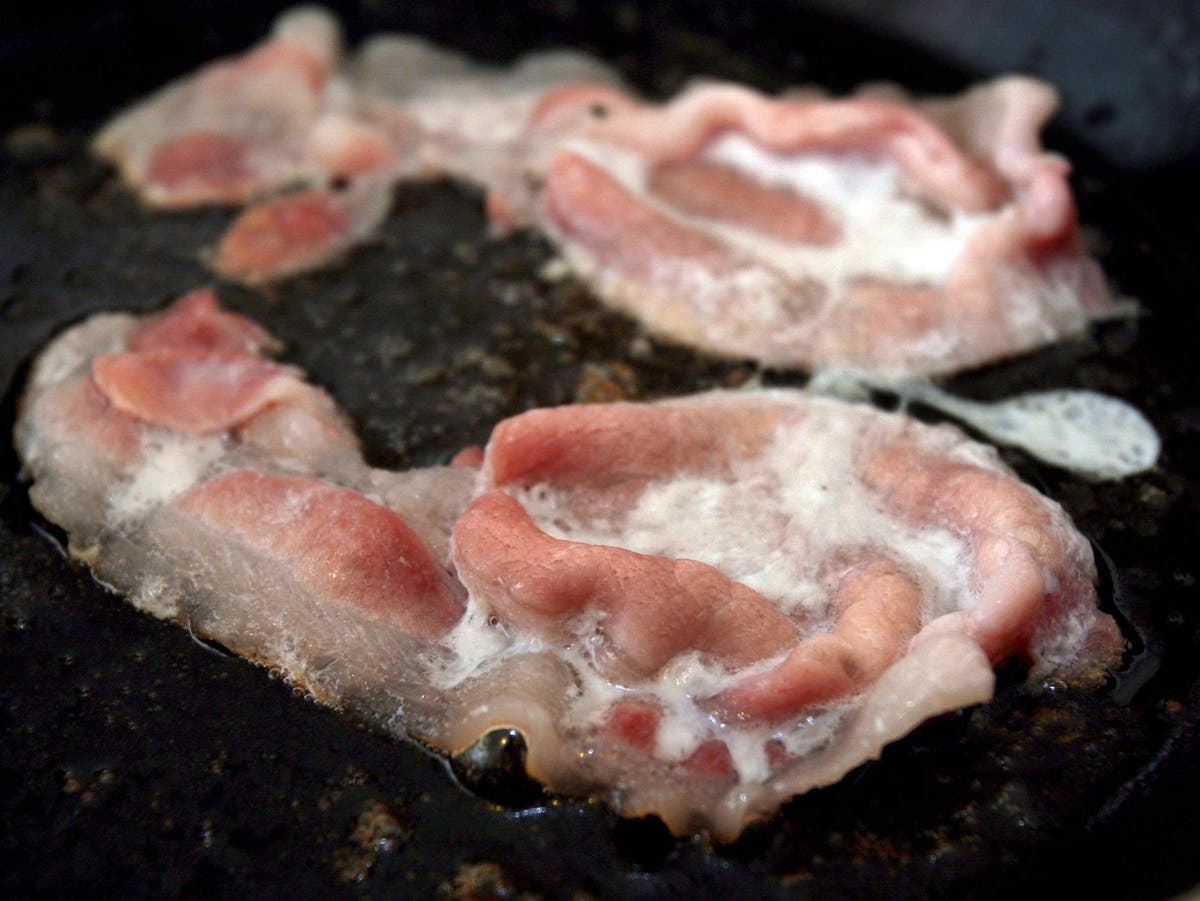 [ad_1]

E
ating processed meat could raise the risk of developing dementia, a UK study has found, with consumption of a single rasher of bacon associated with a 44 per cent increased risk of the disease.
Researchers at the University of Leeds looked at data from nearly 500,000 people to assess the impact of a meat diet.
They found that while processed meats such as sausages and ham were associated with a heightened risk, some unprocessed red meat, such as beef, pork or veal, could be protective, as people who consumed 50g a day were 19 per cent less likely to develop dementia.
[ad_2]

Source link