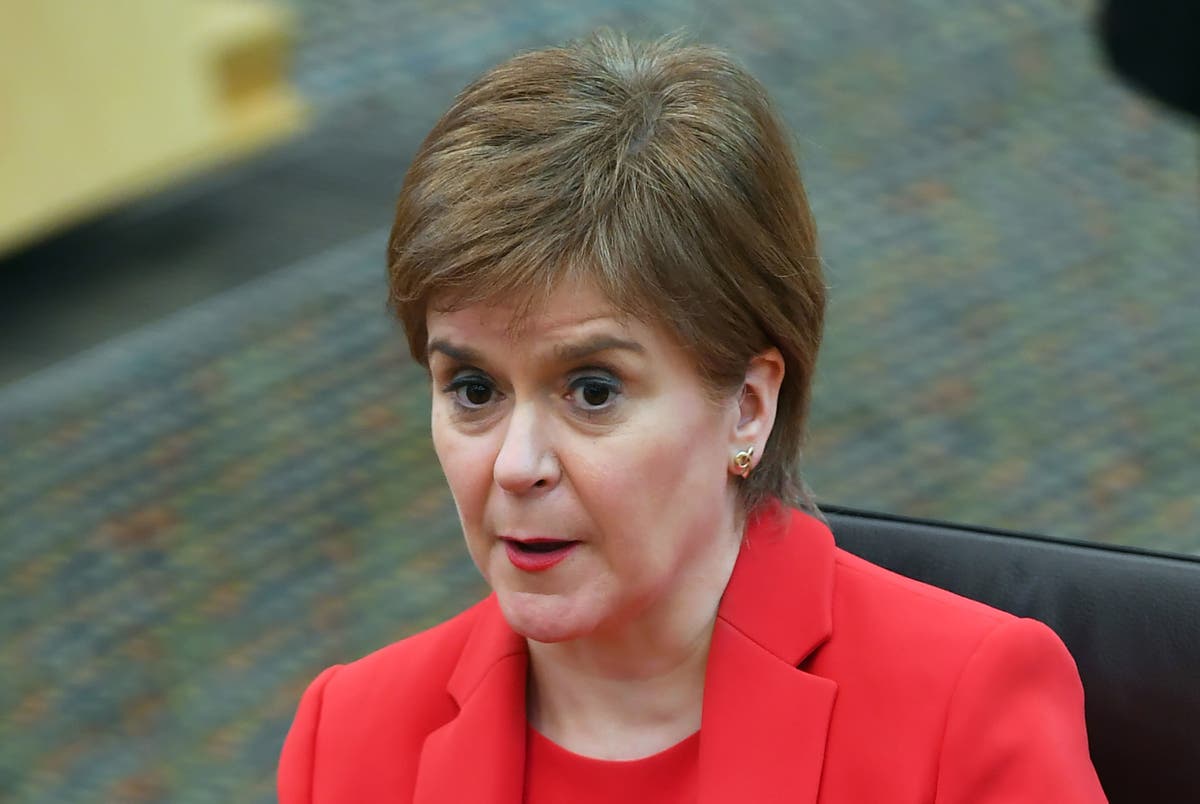 [ad_1]

Today's daily politics briefing
An independent inquiry into whether Nicola Sturgeon breached the ministerial code is to be released on Monday, reports suggest, four days after a leaked government committee report found she had lied.
The investigation by James Hamilton QC has been examining whether Scotland's first minister misled parliament, as well as whether she should have recorded meetings with Alex Salmond.
Meanwhile, Boris Johnson has condemned scenes from a Bristol as "absolutely unacceptable" after violence broke out in the city during a protest against the government's proposed policing bill. Twenty officers were injured in the demonstration, which saw a police station attacked and marked police cars set on fire.
A former Conservative Party leaded warned MPs they should "send a signal" to China, and "give hope" to victims of human rights abuses, by supporting a House of Lords amendment to the Trade Bill on Monday which would limit ministers' ability to strike trade deals with countries committing acts such as genocide.
Sir Iain Duncan Smith joined the voices of senior Tories who have called for relations with China to be cooled, despite Mr Johnson's integrated review of security, defence, development and post-Brexit foreign policy published last week calling for a "positive trade and investment relationship" with Beijing in the run-up to 2030.
[ad_2]

Source link