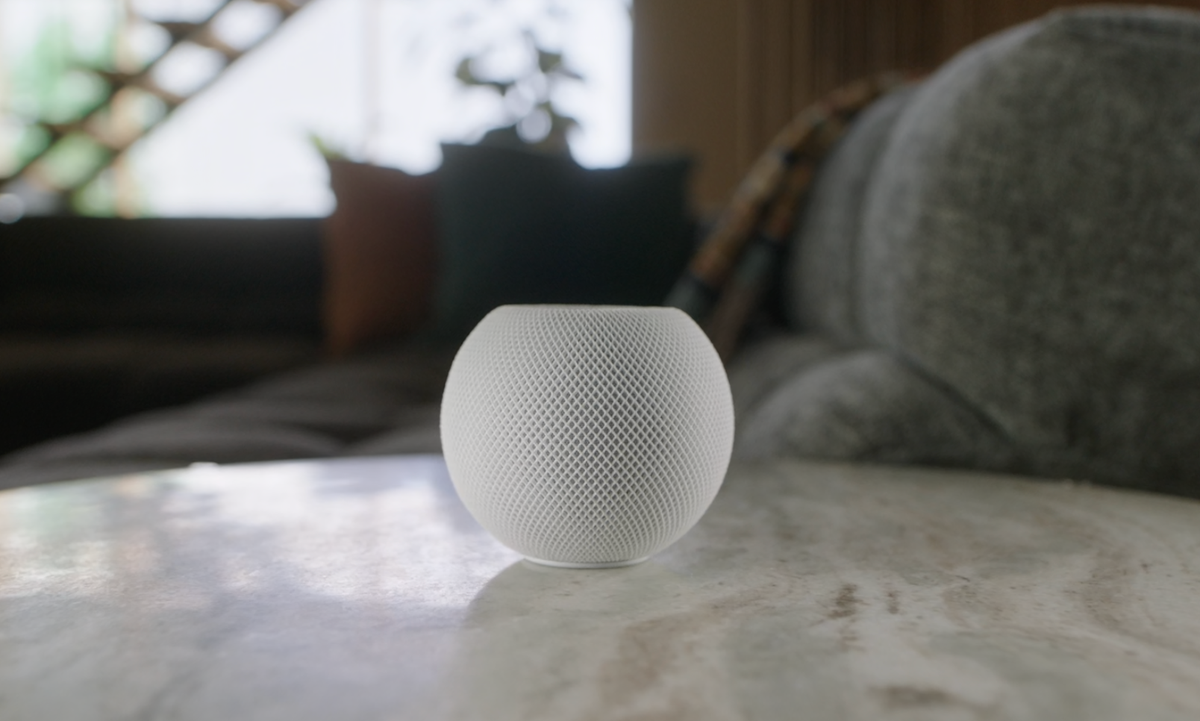 [ad_1]

Apple's HomePod Mini includes a "secret sensor" that can measure the environment it is in, according to reports.
The sensor is not yet used, and the company has not even announced its existence.
But the tiny sensor was discovered by iFixit in a teardown, and Bloomberg reported that Apple has been making plans to use it in the future.
The equipment can determine the temperature and humidity, according to the report. Its placement suggests it will be used to measure the house in which it is placed, since it is kept safely away from other components that might heat it up.
Bloomberg suggested that the feadings could be passed to other smart home devices, such as thermostats or fans, allowing users to have their air conditioning come on if the temperature gets too high, for instance.
Apple's competitors from Alexa to Google offer the ability to monitor temperature and feed it into their smart assistants and other connected home platforms.
But Apple has largely allowed other manufacturers to build such technology on top of its own HomeKit ecosystem. So far, Apple has only offered the HomePods and Apple TVs as hubs for the smart home, and the ability to control other devices through Siri, rather than making kit focused on the smart home itself.
The sensor is not the only piece of technology that has been hidden away inside Apple's products. The iPod Touch released in 2008 included Bluetooth connections that could not actually be used for a year, and many of Apple's more recent products ship with a "U1" chip that is rumoured to have much broader applications than the file-sharing features it is used for today.
Apple's smart speakers tend to get their major software updates in autumn, around the same time the new versions of iOS and macOS are released. As such, any planned update to make use of the sensor could arrive later this year.
The discovery comes just days after Apple announced that it would be discontinuing the original HomePod, which as its name suggests was larger – and louder – than the newer Mini version. It is still not clear whether Apple will be introducing a different larger unit to replace that existing one, or if the Mini will be its entire focus for smart speakers.
[ad_2]

Source link