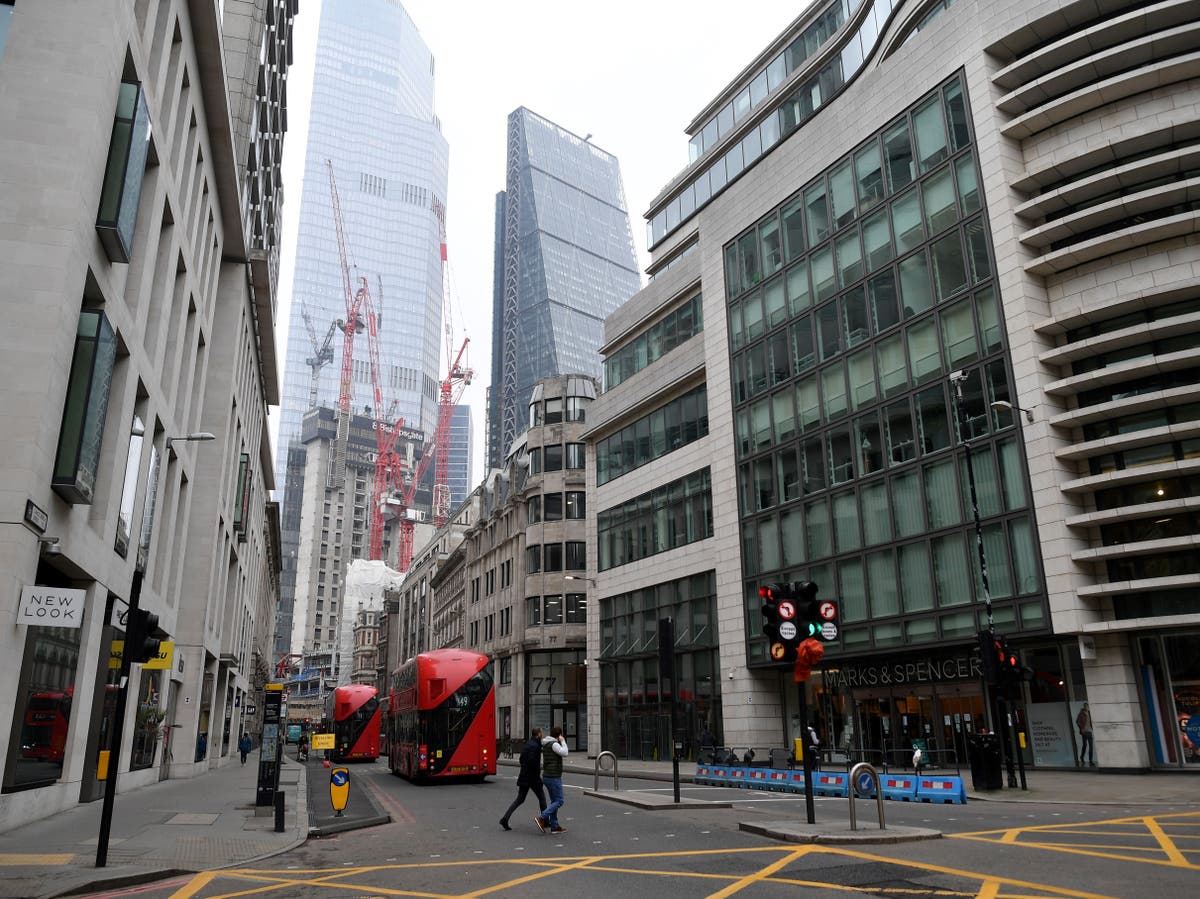 [ad_1]

Half of workers suffered a real terms pay cut last year, research suggests, with average weekly earnings being "hugely disrupted" by the number of people furloughed.
The report by Resolution Foundation stated official data suggesting 2020 saw the fastest wage growth in nearly two decades was "too good to be true".
It had previously been reported there was an average weekly earnings growth of 4.5 per cent in late 2020.
Growth among higher-paid workers was relatively strong but weaker among the lower-paid, the report said.
The foundation also found that the median pay rise was 0.6 per cent last autumn, a real terms reduction of 0.2 per cent, meaning at least half of all workers experienced a pay cut.
It increased to 1.8 per cent in the final quarter of 2020, which, although an improvement, is still the second lowest since mid-2013, according to the study.
Drops in pay growth for young workers last year were said to be "hugely concerning" as it could scar their pay prospects for years to come.
"The economy experienced its biggest recession in over 300 years last year, with a third of private sector workers put on furlough at its peak, and yet somewhat implausibly pay growth reached its highest level in almost 20 years," Hannah Slaughter, of Resolution Foundation, said.
"Sadly, the story of bumper pay packets from official headline data is too good to be true. In reality, half of all workers experienced a real terms pay cut last autumn, with pay growth deteriorating most among those who have been hit hardest by the pandemic – the young, the low-paid and those working in social sectors like hospitality."
She added: "This pay deterioration is particularly concerning for young workers as it risks scarring their pay for many years to come.
"The government should therefore prioritise getting young people's pay and careers back on track during the recovery, and that is likely to require further policy action beyond that announced in the Budget."
The findings come during a row over NHS pay issues. Last week, Matt Hancock told MPs on the Health and Social Care Committee that a proposed 1 per cent pay rise for NHS staff would be a real pay rise because it was higher than inflation.
But the health secretary was later criticised for getting his facts wrong because the Office for Budget Responsibility's forecasts for inflation in 2021-22 – the year the pay rise will come into effect for more than a million NHS staff – say inflation could be 1.5 per cent to 1.8 per cent.
"I'm a huge fan of and supporter of the workforce right across the NHS, who've done an incredible job during the pandemic,"Mr Hancock said. "The NHS was carved out of the pay freeze that's been applied, due to the enormous pressure on the public finances, to everybody else in the public sector."
Additional reporting by PA
[ad_2]

Source link