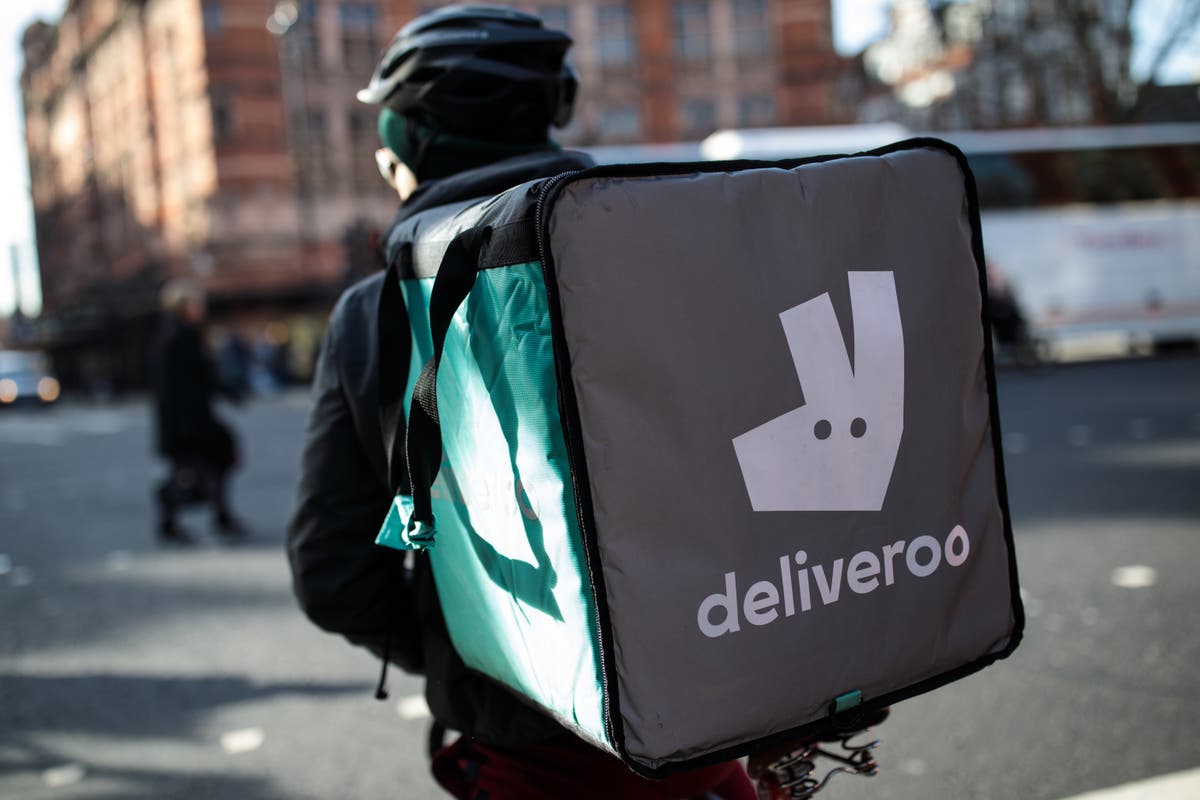 [ad_1]

Deliveroo is targeting a valuation of up to £8.8bn as it sells shares on the London Stock Exchange for the first time.
The food delivery business aims to sell shares at between 390p and 460p – the higher end of expectations.
Investors ploughed £129m into Deliveroo n January at a valuation of £5bn. The public share sale is expected to raise around £1bn for Deliveroo, which has not yet turned a profit.
Chief executive Will Shu said: "We are proud to be listing in London, the city where Deliveroo started.
"Becoming a public company will enable us to continue to invest in innovation, developing new tech tools to support restaurants and grocers, providing riders with more work, and extending choice for consumers, bringing them the food they love from more restaurants than ever before.
"This will help us in our mission to become the definitive food company."
Sky News reported that Mr Shu will seek to offload some of his 6.2 per cent stake which would be worth £550m at the top end of the target share price.
Deliveroo has grown rapidly over the past year as people have been confined to their homes under coronavirus restrictions.
Sales via its app rose 121 per cent between January and February 2020 and the same two months this year.
In the UK and Ireland sales were up 130 per cent while in Deliveroo's other markets they rose 112 per cent.
Investors will be weighing up how long that lockdown boom will last for food delivery apps as restrictions are eased and restaurants re-open for dine-in customers.
Deliveroo also faces stuff competition from Uber Eats and Just Eat as well as potential challenges to its business model.
Last week Uber granted sick pay, pensions and a guaranteed minimum wage to all of its drivers after a Supreme Court ruling that agreed with a group of drivers who said they should be classed as workers, not self-employed contractors.
Uber's changes do not apply to riders on its food delivery platform but employment law experts say the Supreme Court's decision is likely to cause other gig economy companies to reassess their contracts with staff.
Hargreaves Lansdown's Susannah Streeter said: "It's clear the challenge to Deliveroo's contractor model is likely to continue, and the European Commission is set to draw up new legislation governing how the gig economy model works across the bloc.
"If it is forced to change the way it classifies its riders in the future, it is likely to puncture its profits prospects, and could even derail the delivery giant."
[ad_2]

Source link