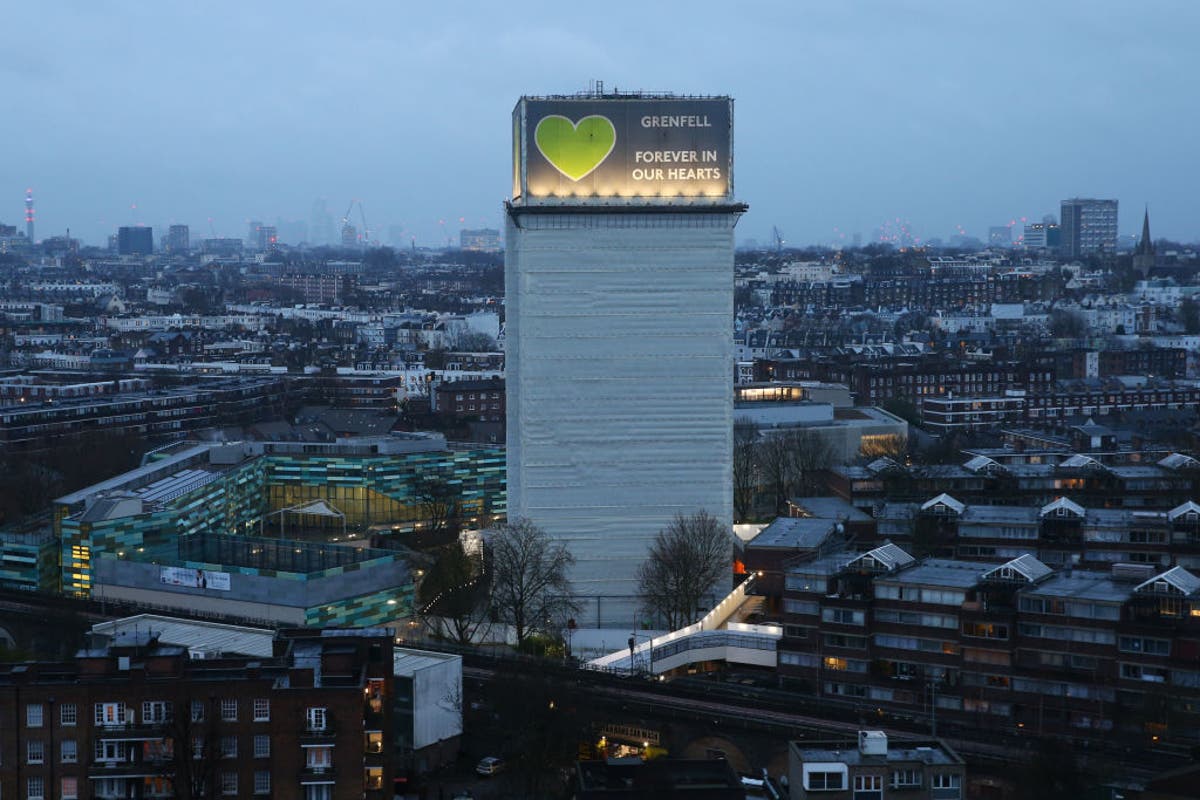 The government has defeated a bid to save householders from bills running into tens of thousands of pounds to get rid of combustible cladding of the kind blamed for the Grenfell Tower tragedy.
As a result of the vote, leaseholders in blocks of flats less than 18m high look set to be forced to take out loans to be paid back over many years, potentially knocking thousands off the value of their homes.
Under an amendment to the Fire Safety Bill passed earlier this month by the House of Lords, the state would have had to pay the upfront cost of removing the dangerous materials, imposing a levy on cladding producers, contractors and developers to recoup the cost.
Proposals to pass on costs to leaseholders were this evening branded "morally unacceptable" by one Tory MP, while another said the government's plans "cannot be supported".
But the revolt was comfortably seen off by a margin of 322 votes to 253.
Housing secretary Robert Jenrick last month attempted to defuse the row by promising £3.5bn of cash to help homeowners.
But he was accused of betraying leaseholders as it was revealed the plans would pay only for the removal of cladding in the tallest high-rise buildings.
Speaking ahead of the vote,  Conservative MP Stephen McPartland (Stevenage) told the Commons: "Interim costs at the moment are bankrupting leaseholders up and down the country.
"Leaseholders are screaming for help, they are screaming in pain and what are we doing? Today we are saying to them 'Thanks for paying the interim costs, once you've finished that we're now going to load you up with remediation costs on top' – tens of thousands of pounds that people just don't have the funds for.
"We're nearly four years on from Grenfell and it appears to me that the Government has given up on those who should be responsible for paying and just pushing the cost onto leaseholders. It is morally unacceptable."
Fellow-Tory Royston Smith brandished an invoice for more than £78,000 received by a constituent, as he told MPs: "Imagine for one moment you're trapped in a flat you've been told is unsafe. Night after night you go to bed with the fear of fire. You can't sell your flat because it's worthless.
"Everyone knows none of this is your fault and then an envelope drops through your letterbox. When you open it, there is a bill for £78,000 to put defects right that are not of your making.
"Bills like this one have already started to arrive and they're not going to stop."
Labour's housing minister Sarah Jones said: "Leaseholders should not have to fund the cost of fire safety remediation works when they are not to blame and they are the least able to pay."
But housing minister Christopher Pincher said that the proposals could be "self-defeating" by motivating landlords to activate insolvency procedures and walk away from the problem.
Speaking after the vote, Ms Jones said: "This was another chance for the Government to allow people up and down the country to sleep at night knowing they would be protected in law from fire safety costs they did not cause.
"Instead, the Government has once again broken its promise to protect leaseholders, and it is blameless people who will pay the price."
The bill now returns to the House of Lords.